Lana Del Rey has opened up about a particular song from her album Ultraviolece. "Fucked My Way Up to the Top" is the 9th track on the most recent album, and the song hinges on the narrator's pursuit of stardom and using sex to achieve it. 
Knowing that Lana is an artist who writes songs based on voyeuristic nostalgia, I assumed that elements of this track (including lyrics like: 'I'm a dragon, you're a whore' and 'What I do, I do best') were part of this fantasy; however, she admitted in an interview with Complex that the song was actually social commentary regarding her public perception.
"It's commentary, like, 'I know what you think of me,' and I'm alluding to that," Lana tells Complex. "You know, I have slept with a lot of guys in the industry, but none of them helped me get my record deals. Which is annoying."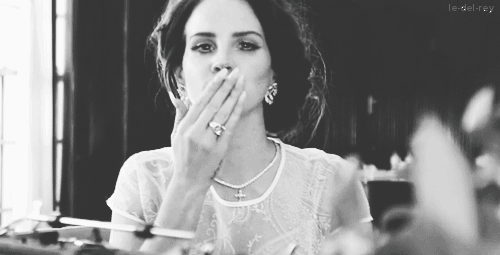 True, Lana, that is annoying. Thumbs up for noticing some misogyny in the industry, thumbs down for the continued racist voyeurism in your music. Also, consider what your stance on sex not getting you what you want means in regard to your talent and other virtues. 
Read the rest of the visually stunning cover story, in which the artist also admits to many other guilty pleasures, mainly coffee, saying, "I must have 13 cups a day. It's a shame about the health consequences because a lot of great things happen over coffee and a cigarette. A lot of great songs were written." 
We are certainly looking forward to what comes next from your coffee and cigarette sessions, but what do you all think about her comments about the song? Tell us in the comments below and check out this teaser clip for Ultraviolence! 
Photo via selacioussound.com.