Beyoncé has done it again. After weeks and months of teasing us with the surprise release of "Formation," her Super Bowl performance, her new tour, her ELLE interview about feminism, and a mysterious HBO teaser trailer, Beyoncé finally released her new album — and it's perfect.
Lemonade is a stunning, genre-spanning visual album that, divided into chapters, tells a story of marital infidelity, anger, grief and reconciliation. The visual album incorporates spoken word poetry by Somali-British poet Warsan Shire. Filmed partially in New Orleans, Lemonade features unforgettable images including Beyoncé breaking car windows with a baseball bat and smashing cars in a Monster Truck, as well as initimate home footage of the Knowles-Carter family.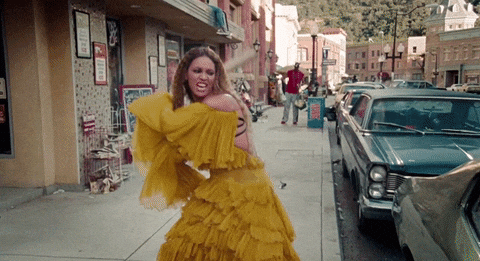 Lemonade also features cameos from other groundbreaking black women (and in Amandla Stenberg's case, nonbinary) celebrities, including Stenberg, Serena Williams, Zendaya, Quvenzhane Wallis and Winnie Harlow, as well as the mothers of Trayvon Martin, Eric Garner and Michael Brown, whose deaths at the hands of white police officers sparked the #BlackLivesMatter movement. Musical collaborators include Kendrick Lamar, Jack White, The Weeknd, Ezra Koenig of Vampire Weekend, the Yeah Yeah Yeahs and James Blake. Beyoncé also incorporates numerous musical and spoken word samples, including, powerfully, a Malcolm X speech about the vulnerability of black women.
Lemonade has already sparked countless memes (people are confusing Food Network chef Rachael Ray with designer and rumored Jay Z mistress Rachel Roy), quotable lines ("You better call Becky with the good hair"; "Ashes to ashes, dust to side chicks"; "You try this shit again, you gonna lose your wife"), and renewed speculation about those Jay-Z cheating rumors and what exactly happened in that Met Gala elevator in 2014.
But we're more interested in the way Beyoncé's examines black womanhood, police brutality, family trauma and healing. I am absolutely not qualified to try to unpack all this, but I can direct you to a few places that are.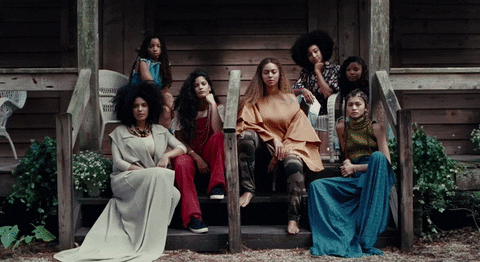 If you haven't yet watched Lemonade or did but missed many of Beyoncé's references, a great starting point is Kiana Fitzgerald's piece for NPR. She writes, "Lemonade has been made possible by the cultural, social and political upheaval we're in the midst of, triggered by the deaths of boys and fathers and women, who will never be forgotten." 
Also well worth reading are The Cut's and MTV's roundtable reactions and Winnie Harlow's interview with ELLE about her participation. This morning, Roxane Gay tweeted that she's working on a piece about Lemonade for SPIN, and I'll be refreshing the homepage every five minutes until that's published.
Also, of course, WATCH LEMONADE. You can stream it on TIDAL or download it on iTunes. There's a free trial available for TIDAL if you need it, but for Lemonade, Beyoncé deserves all your money and more.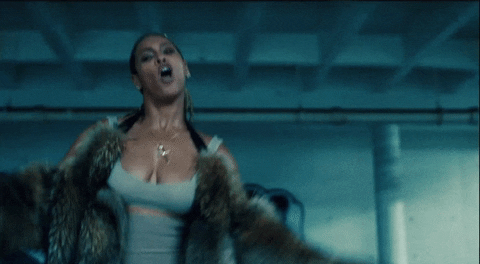 Photos and gifs from LEMONADE
More from BUST
Beyoncé Schools World About Feminism In Rare Interview
Beyoncé's 'Formation' Is An Ode To Black Pride
Beyoncé Art History Is The Best Thing You Never Had (Until Now)