Yesterday was a big day for Kesha fans and decent humans in general because Sony finally made the decision to drop Dr. Luke (Lukasz Gottwald), a.k.a. Kesha's sexually/emotionally/physically abusive manager. Kesha first filed a complaint against her manager over a year ago and last month, a court decision was made that Kesha cannot break her six-record contract with Dr. Luke and his label Kemosabe Records. After this announcement, #FreeKesha began as a social media outcry, and several petitions and even a Go Fund Me campaign was started to help buy Kesha out of her record label chains.
My hope for the #SonyIsDroppingDrLukeParty: pic.twitter.com/cgxLvlJI36

— Maris Kreizman (@mariskreizman) March 9, 2016
"She was a prisoner," Kesha's mother, Rosemary Patricia "Pebe" Sebert told Billboard today. In the article, Kesha's mom speaks out and outlines exactly what Kesha and Dr. Luke's relationship looked like and how this legal process has gone down. According to the 2015 affidavit, Dr. Luke first raped Kesha in 2005 after a party. "Looking back, I don't know why we didn't go to the police. Kesha told me not to do anything. She said, 'Mom, I just want to sing. I don't want to be a rape-case victim. I just want to get my music out.' I didn't follow my instincts," said Pebe.
After Kesha's career took off after "Tik Tok" in 2010, Dr. Luke, "starting being really hateful," Pebe said. "He saw her as a cash cow and started manipulating her all the time. She thought all her dreams were finally coming true, but this was just a f–ing trip to hell."
The abuse Kesha suffered under Dr. Luke's control led to unimaginable emotional trauma and is believed to have contributed to her eating disorder, for which she went to rehab in 2014. No one should have to suffer a decade of abuse from the person in control of your career and creative ventures.
Sony, by keeping Dr. Luke and ignoring the needs of one of their signed artists, has caused themselves a massive PR whoopsie-do, which they're only now beginning to address by dropping Dr. Luke — although this morning a representative of Dr. Luke's announced that he will not be leaving Sony.  Hopefully, this is a win for Kesha and all female artists who have been wrongfully controlled by their managers and labels. 
Here's hoping Kesha will finally be free to do her thing. We've missed you!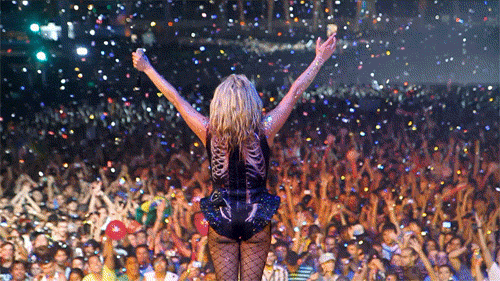 More from BUST
Rape Culture Puts Kesha In A Horrifying, Impossible Situation
Kesha Speaks To Her Supporters For The First Time