On the surface, Beyoncé's Lemonade is about infidelity, but if you get too preoccupied with Becky, you'll fail to see Lemonade for what it is at its core — a meditation on what it means to be a black woman in America.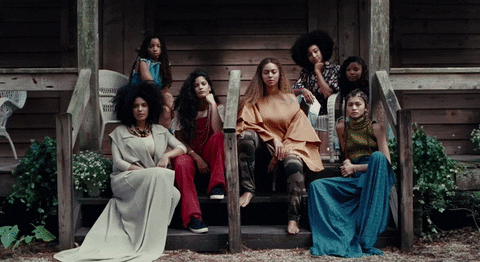 With powerful visions of the South, haunting lyrics and politically charged imagery, watching Lemonade feels a lot like reading Harlem Renaissance poetry. If you look closely, you can find traces of the Harlem Renaissance's influence on the film, from Langston Hughes' blues-inspired poetry to Jean Toomer's experimental form to Claude McKay's politically charged sonnets.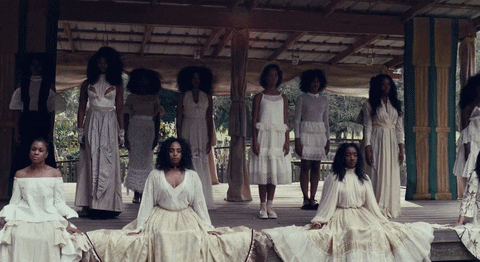 Within the first few minutes, Lemonade turns the notion of Langston Hughes' musically inspired poetry on its head, participating in the Harlem Renaissance tradition of merging art forms to articulate the black experience in America. But rather than incorporating music into poetry, as Hughes famously did in poems such as "The Weary Blues," Beyoncé incorporates spoken word adapted from poetry into her music. London-based, Kenyan-born, Somali poet Warsan Shire's poignant words coupled with radical imagery lend Lemonade a haunting quality that stays with you long afterward.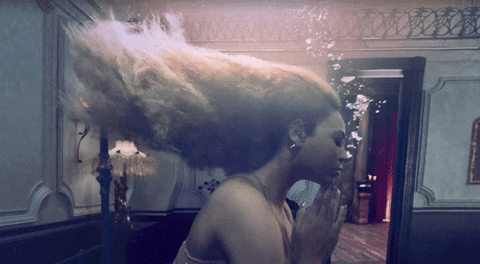 Further experimenting with artistic form, Lemonade takes an avant garde structure that recalls Jean Toomer's genre-defying book Cane. Just as Toomer's Cane oscillates between poems, short stories and sketches, Lemonade is roughly divided into chapters by vignettes of emotional states (loosely based on the Kübler-Ross model of grief) that are broken up by excerpts from Shire's poetry. Lemonade borrows the Harlem Renaissance idea of using multiple mediums to articulate the black experience in America.
Additionally, just as Cane has a larger artistic aim of rehabilitating and redeeming the South in post-Great Migration America through literature, Lemonade is, in part, Beyoncé's attempt to rehabilitate and redeem her marriage through art.
Right off the bat, Beyoncé doesn't mince words. "Are you cheating on me?" she asks before emerging from a water-filled mansion. She opens the floodgates — both literally and metaphorically — the rush of water flowing into the street a harbinger of the emotions about to spill from Bey's soul and flood our senses.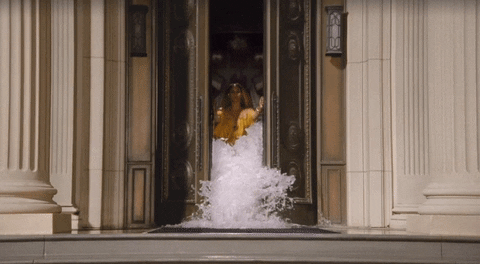 What follows is "Hold Up," an angry song masquerading as an upbeat one. "What a wicked way to treat the girl that loves you," she sings as she walks down the street, baseball bat in hand, leaving a trail of smashed windshields, storefronts and security cameras in her wake. As flames engulf the background, it's clear this is just the beginning of Beyoncé's catharsis.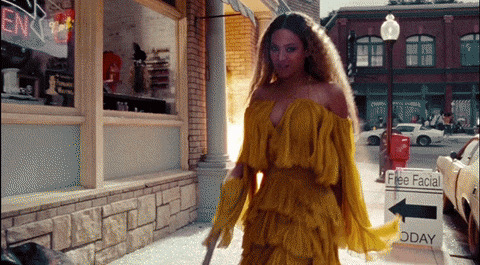 It's important to note here that women are controversial when it comes to Toomer's Cane. Generally, Cane's female characters are interpreted as symbols infused with metaphysical meaning by men who don't understand them — but the Beyoncé we see in Lemonade isn't at all like the women in Cane. Beyoncé doesn't futilely ask, "Doesn't it make you mad?" (like Fern does in Cane). Instead, she picks up a bat and starts swinging, asserting her identity and owning her emotions. Toomer would have loved every minute of it.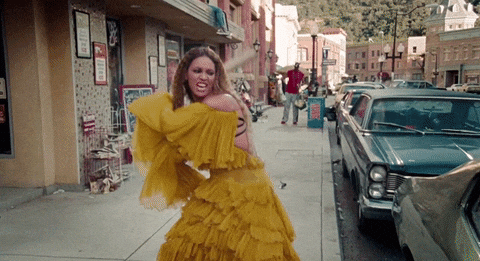 Cue Jack White as Lemonade's chapter shifts from "Denial" to "Anger." The chapter climaxes as Bey asserts, "If you try this shit again / you gonna lose your wife," taking off her wedding ring and carelessly tossing it in the camera's direction. At this point, it's clear that if the men in Queen B's life don't understand her she's going to do her damnedest to make them understand.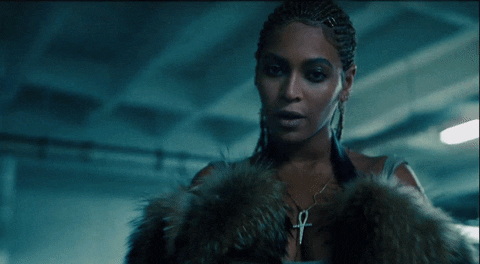 Despite all the anger, there's an underlying theme of hope throughout Lemonade, recalling themes of redemption and salvation which are prevalent in Harlem Renaissance literature, particularly Toomer's Cane.
In the second half of the film, the elements transform as "Anger," "Apathy" and "Emptiness" give way to "Forgiveness," "Hope" and "Redemption." The wild, destructive flames morph into flickering candles and an inviting fire. The flood settles into a calm body of water as the chapter title "Forgiveness" appears on the screen. Beyoncé urges, "Baptize me now that reconciliation is possible. If we're going to heal, let it be glorious." After all, Beyoncé is a half-glass-full kind of woman, or as The New York Times puts it, "Beyoncé makes Lemonade out of marital strife."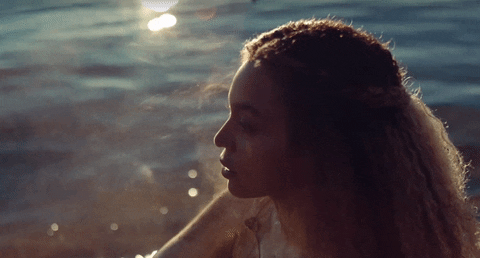 While the album is undeniably Beyoncé's most personal, Lemonade is about more than just one woman's experience with infidelity. More importantly, it's an artistic representation of what it means to be a black woman in America. Most explicitly, Lemonade samples a speech Malcolm X gave in 1962:
"The most disrespected person in America is the black woman. The most unprotected person in America is the black woman. The most neglected person in America is the black woman."
Begging the question, what is the relationship between art and politics? The same question at the root of Toomer's Cane, Hughes's "The Weary Blues," Claude McKay's "If We Must Die," and almost all Harlem Renaissance literature.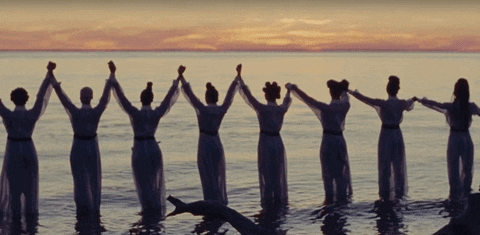 Like these Harlem Renaissance works, Lemonade demonstrates that art can cause a deep aesthetic reaction and possesses the potential to incite social and political change. In "Forward," devastatingly powerful images of black women who've lost loved ones take the screen, including Michael Brown's mother.
Notably, "Formation" is wrought with powerful political imagery that gives even Claude McKay's politically charged poetry a run for its money. The video starts with Beyoncé sitting atop a sinking police car in flooded, post-Katrina New Orleans. Cut to footage of a man holding a newspaper called "The Truth" featuring a photo of MLK Jr. and the headline "More Than a Dreamer" on the front page. Then, there's a poignant scene of a little boy in a black hoodie dancing in front of police in riot gear before a clip of graffiti on a wall flashes across the screen that says, "Stop shooting us."
Beyoncé 's impressionistic, at times surrealistic, visual album participates in the Harlem Renaissance tradition of using art to facilitate a discussion on everything from race and politics to religion and love and everything in between. It's certainly not a stretch to say that the Harlem Renaissance greats would have appreciated Lemonade as an innovative and powerful work of art. Now, how can we convince Beyoncé to start a Beyhive book club?
More from BUST
Beyoncé's 'Lemonade' Is Here And We're Stunned
Beyoncé Schools World On Feminism In Rare Interview
Beyoncé's 'Formation' Is An Ode To Black Pride