1. Coil Vessel by Paperclip Pottery, $150.00
This coil vase's unique design and structure was inspired by 3D-printed art. Paperclip Pottery is owned by Mia Rose Schachter, an artist with a background in theatre and music. She focuses on the beauty of "intimate moments over elaborate stories," and this is something you are sure to see in her work. Even better, Paperclip Pottery donates a portion of profits to NY Abortion Access Fund, allowing women easier access to healthcare. Mia also designs what she calls shagware, a range of beautiful, sculptural sex toys!
2. Eyes on You Print by Cotton Candy Machine, $80.00
This beautiful painting was printed giclee-style on velvet rag paper, and is signed and numbered by the artist, Tara Mcpherson. Tara is a co-owner of Cotton Candy Machine, working with Sean Anderson to provide artwork from numerous artists of all styles. Whether you're looking for prints, cards, bookmarks, or apparel, there is something sure to catch your eye! Cotton Candy Machine works numerous events to bring art to all who are interested, be sure to check out their Instagram to see where they're headed.
3. Butterfly Silhouette Needlepoint Kit by Jenny Henry Designs, $85.00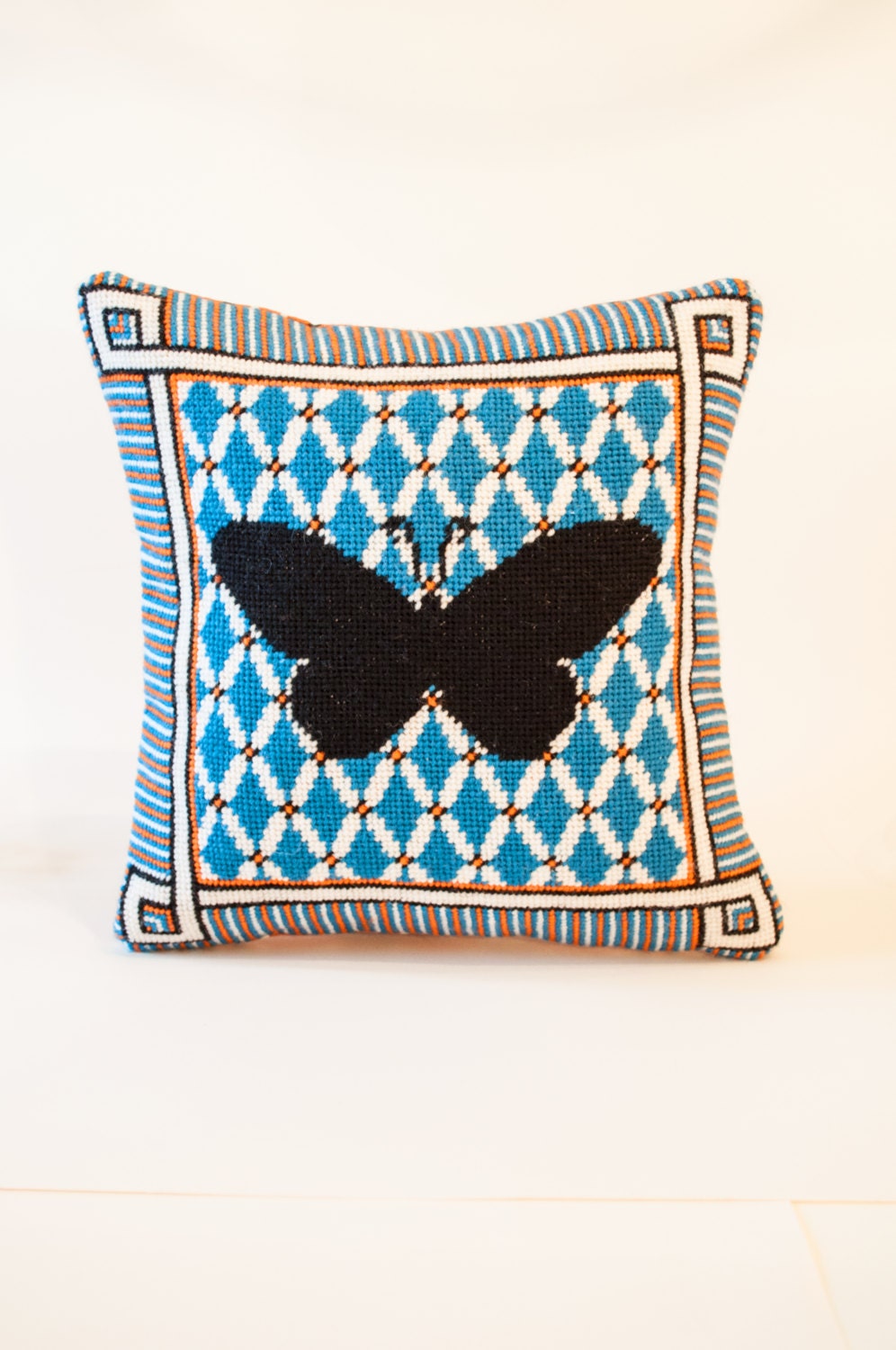 Some art is meant to be done with your own hands, and what better way to dive into creativity than with stitching? Jenny Henry Designs offers this pillow cover that's intended for beginner/intermediate level users, and is a great introductory into the stitching community. Their blog is a wonderful way to learn about the culture, techniques, and even find inspirational blogs Jenny uses to learn more from. Jenny has been designing these kits for over ten years, so she knows a thing or two about creating unique artworks.
4. Sunset Travel Mug by Heartmoss Pottery, $32.00
 Start your day in calm tranquility with this sunset mug. Heartmoss Pottery is inspired by the breathtaking Appalachian mountains and the farming beauty in these regions. Designed in Virginia, these pieces of work are functional, beautiful, and sure to help you relax before the rush of the holiday season takes over.
5. Whiskey Flask by Wrong World Ceramics, $31.00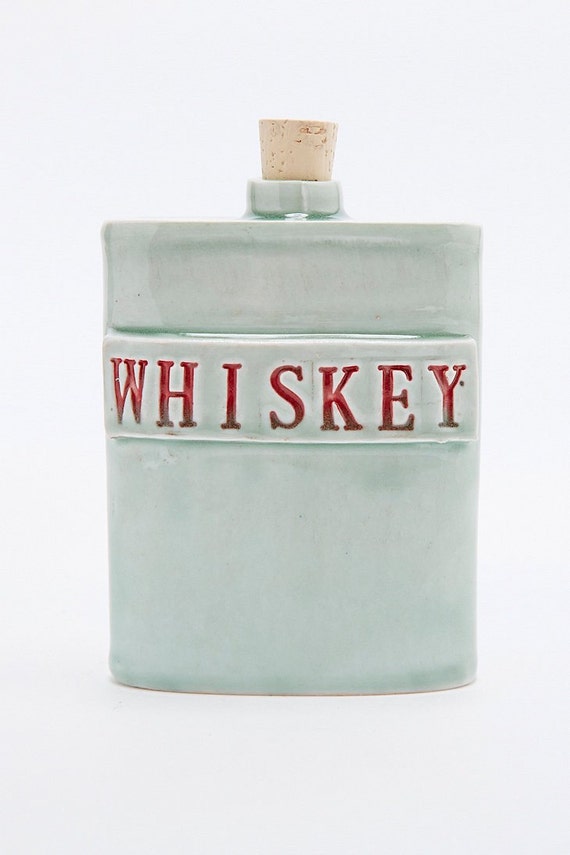 "Too much of anything is bad but too much whiskey is barely enough."
Mark Twain hit the nail on the head with this quote, and Wrong World Ceramics is here to ensure that you can carry your whiskey in handmade fashion. This hand-crafted clay flask is coated with a green celadon glaze and adorned with red lettering. Wrong World Ceramics work is dishwasher safe, and this Philadelphia-based studio's designs also include a quilted flask with matching shooters. Cheers!
6. The Old Crown Inn Print by FaithWaites, $20.00
This black and white print is one of only 25 that is numbered and signed, and the adorable drawing is sure to encourage your vacation daydreams. Faithwaites designs books, prints, and cards, focusing on the beauty that is found in both old and new. Two N.Y.C. artists work together to provide these pieces, and you can read their interviews and posts about drawings on their blog.
7. Morning Puzzle by Night Sculpture
In a time of body self-examination and insecurities, our bodies are typically scrutinized instead of explored. Night Sculpture works to eliminate that fear of ourselves by creating sculptures of people in their purest forms. Drawing inspiration from growing up playing with lasers and having a brother who is a physicist, Lisa Niedermeyer uses 3D technology to work with people who wouldn't do a nude photoshoot. The image is then used to create sculptures.
8. Bud Vase by Wah Ceramics, $20.00
Some art work speaks for itself, and that's what you can find with Wah Ceramics! Offering plates, bowls, cups, and vases, these individual designs painted with earthy colors are sure to warm your heart and household.
9. Ryan's Freedom Deluxe by Bicycle Painting, $150.00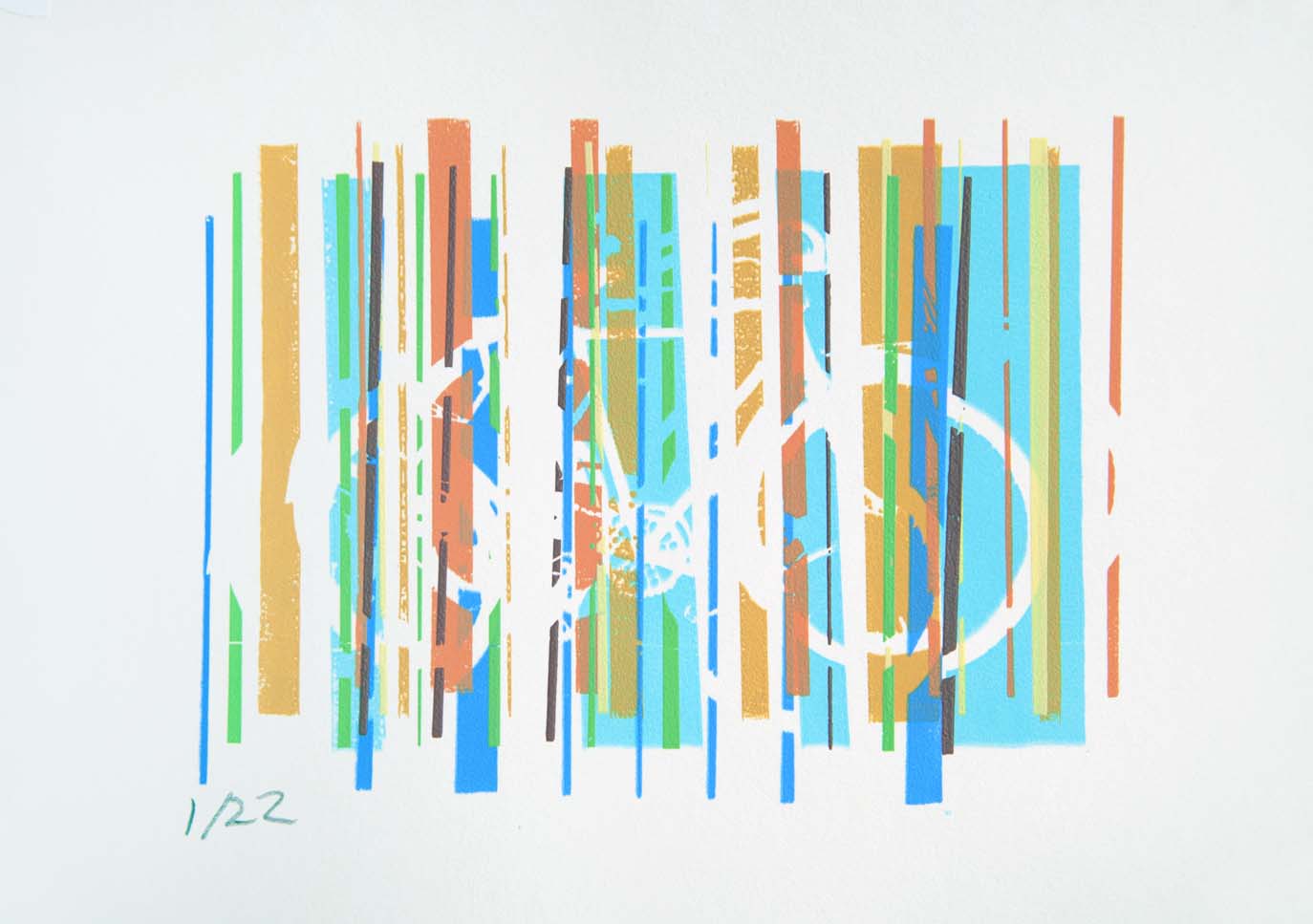 This screenprint is perfect for those who have a passion for biking, just like artist Taliah Lempert. Taliah is an avid cyclist: she raced at the Kissena Velodrome 8 years in a row and created Bicycle Painting to bring her experience of almost 20 years painting together with her favorite pastime. Her work has been exhibited worldwide, and the bikes she's painted have been famous as well, she even painted Connie Carpenter's road bike from her 1984 Olympic win.
All these artists (and more) will be at the BUST Holiday Craftacular in Brooklyn on 9 and 10 September. The Craftacular will also feature classes and talks as part of the BUST School of Creative Living, where you can learn arts and craft skills yourself. Find out more here.
More From BUST
 An Incomplete (And Constantly Expanding) List Of Famous Men Accused Of Sexual Harassment And Assault Since Harvey Weinstein 
 Senate Nominee Roy Moore Reportedly Molested 14-Year-Old Girl