With the holidays sneaking up on us as fast as adulthood, gifting season is coming. And there's nothing better to give a friend than something handmade that will create lifetime memories of love and friendship. 
1. Fiberrarium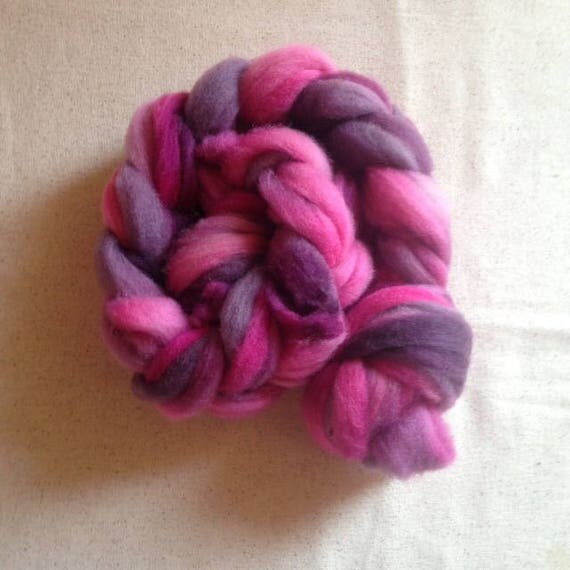 Jenna Carls, the complete maker of Fiberrarium, is the one weaving, knitting, and dying each piece of yarn. She now creates the year after teaching herself how to process sheep and fleece as well as how to dry and spin the yarn. Each strand is handmade and each braid is hand painted. She aims to build a warmer world, and this is a wonderful way to warm the hearts of your loved ones. Whether you choose to use these yarns to create personalized blankets or to gift them on their own, these are a beautiful way to show your love this winter.
 2. City Fritters
One of the fondest memories most have of their childhood is their treasured stuffed animal that got them through each night with the warmest cuddles. What better gift for your godson or goddaughter, than a handmade, individually designed, knitted stuffed animal? City Fritters specializes in these, designing stuffed animals from crew< in various animals — monkeys, dinos, bats, owls, elephants, even pigs and octopi. Since each is made by hand, no two are alike, there is no pattern or specific design. If you're truly trying to make the gift a personalized one just for that special kid in your life, contact City Fritters — they have custom work available in any animal or creature in the style of your liking.
3. Overseasoned
Some of our best holiday memories are made in the kitchen, working alongside your family to cook and bake meals with love. Overseasoned creates monthly publications of handmade mini cookbooks, and each edition features seasonal recipes. Designer and owner Amy is passionate about eating seasonally and locally, and channels this in her cookbooks. She found her inspiration from her mother's handmade cards, and she uses handbound watercolor illustrations and handwritten directions to make this a beautiful sentimental gift.
4. Dear Sweet Darlings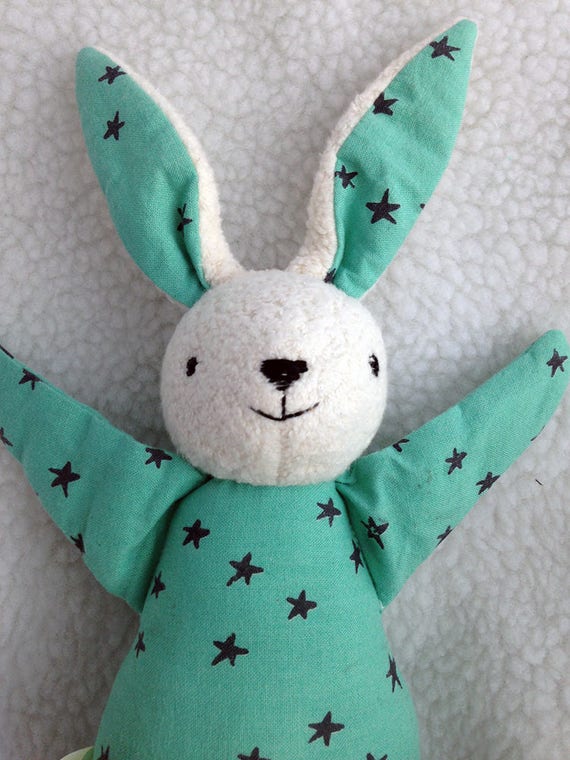 Cuddles make the world go 'round, and a handmade, individually designed stuffed animal makes these cuddles perfect. Dear Sweet Darlings creates adorable unique handmade stuffed animals, with designs including Kitty Kitten Doll, Lovely Bunny Blanket, and Rascal the Raccoon.
5. Pookshop NY
With the chilly weather that comes with the holiday season, our loved ones need winter wear that is cozy and cute. Pookshop NY designs perfect pieces to make ice skating and tree shopping warm traditions. These hand knitted wear include headbands and scarves in all different colors and patterns and function as accessories that speak for themselves.
6. Respoke Design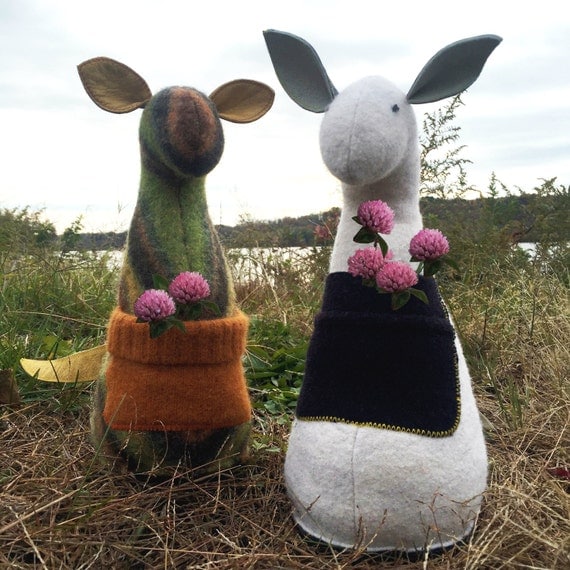 Respoke Designs owner, Barbara, functions on a policy of salvage deconstruct listen combine and celebrate. Each item Respoke Designs creates is salvaged from things that are thrown away or donated to thrift shops and reused to create completely different works of art. Searching for jewelry, accessories, clothing, and furniture, Respoke Designs creates toys like a dragon, mouse, and kangaroo, stuffed animals, and necklaces. For earth conscious friends, these are adorable eco-friendly gifts are sure to warm-up your household this holiday season.
 7. Avenue Moo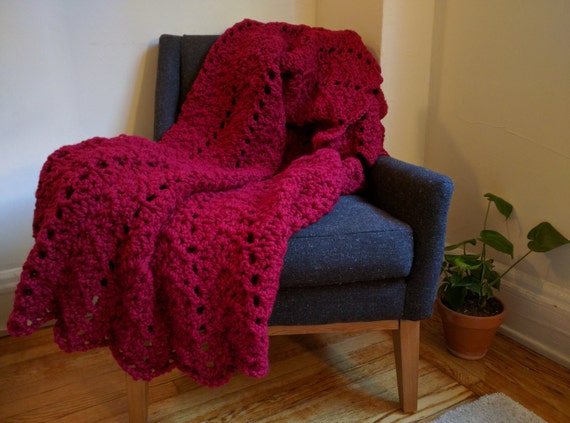 Is there really anything better than cozying up to a fireplace with a good book and a cup of tea while the snow falls gracefully outside your window? Yes. Seeing someone you love doing it.  Avenue Moo, a Greenwich Village based business, is owned by a fiber artist and crochet addict. Some designs include wall hangings, crochet blankets, latch hooks, and cat toys. Blankets are available in solid colors, like cranberry red, gray, and fig purple, as well as striped patterns. Let the homebody season begin.
8. Liamolly
Fashionistas need coziness as well, and Liamolly delivers knitted goods with a unique style to enhance a loved one's runway-worthy wardrobe. Designer Seema Sudan, from New Orleans, knits her hand-designed fashion pieces in the Catskills. Liamolly is featured in the kids' collection in Anthropologie, and knitted products include scarves, capelets, vests, jumpers, pencil skirts, and an Origami Kimono.
Above Photo: The Dressmaker
More from BUST
Count Down To The BUST Craftacular @ World Maker Faire!
8 Earth-Shattering Gifts Inspired By Science
11 Unique Gifts You'll Just Want To Keep For Yourself