When it comes to making brainy gals smile, a scientific gift may be just the right fit. Check out these wise buys from some of the genius makers about to make a splash in the industry!
1. Emiko Shinozaki
These breathtaking necklaces, bracelets, earrings, and rings, made in Brooklyn, are more than just geometric shapes engineered to capture attention. Designer Emiko Shinozaki, who studied pre-med in college, found inspiration for her work in organic chemical structures and each piece of jewelry is handmade through a manipulation of various themes. These are elegant, sophisticated pieces that are simple, yet bold enough to be the focus of your outfit.
2. Stern Design Works
Looking for a mesmerizing microbe to match your meticulously planned outfit? Look no further than Stern Design Works. Using saffron, thyme, hydrangea, and more. These Specimen Disks are perfectly designed to mirror the microscopic wonders hidden within a petri-dish.  They also offer animal and dinosaur necklaces, earrings, rings, and cufflinks, and more.
3. Sorcery Science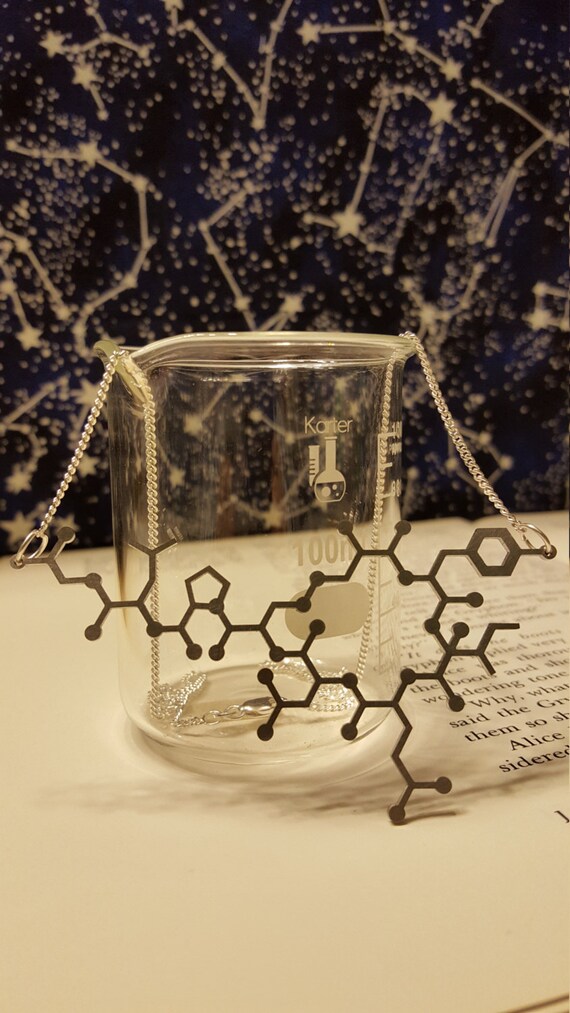 Sorcery Science creates a complete circle of creativity, with one owner, Carrie, a Carnegie Science Center teacher, claiming responsibility as the right brain, and the other, Joe, a software engineer, assuming the role of the left brain. This duo creates beautiful necklaces and earrings mirroring the components of some of the most important chemicals in our lives: serotonin, dopamine, adrenaline, oxytocin, and caffeine. Whether you are or know someone battling mental health isues, or are just a brain chemistry enthusiast, these subtle handcrafted pieces are stylishly scientific conversation starters.
4. Circuit Breaker Labs
Circuit Breaker Labs offers a wide variety of jewelry made from recycled bits of computers, calculators, cell phones, CRT monitors, and office telephones. These masterpieces were created by Amanda Preske, a woman who holds a PhD in chemistry and is proud to make accessories celebrating her love for STEAM: science, technology, engineering, art, and math.
5. Sanctuary of Barry
Sanctuary of Barry apparel will delight anyone angsting over climate-change denial. This line offers T-shirts and tote bags in a variety of nasty designs, and 30% of the profits go to the ACLU.
6. Everything Tiny
Everything Tiny is a perfect activity to satisfy perfectionists and budding paleontologists alike. Consisting of tiny laser-cut bones made of pewter, brass, and silver, these kits for contructing minute masterpieces are fun to assemble and adorable to display. And for those who aren't into crafting, mini human femurs, a variety of skulls, and wishbones are also available.
 7. Ink and Sword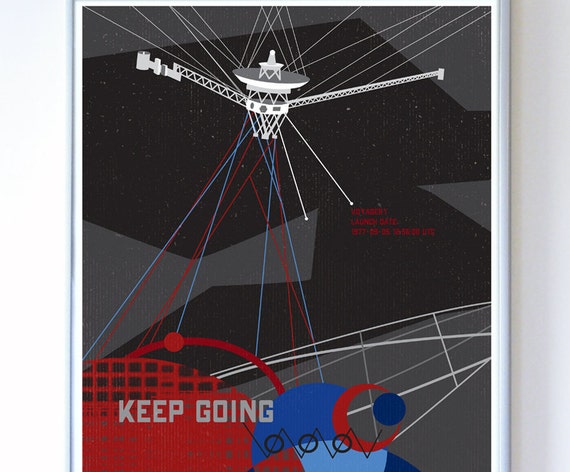 Ink and Sword offers space-themed posters, neuron illustrations, and more, designed by Jedidiah Dore, whose art has been on display at NASA's Goddard Space Flight Center. Dress up your work space with inspiration from outer space!
8. Periodically Inspired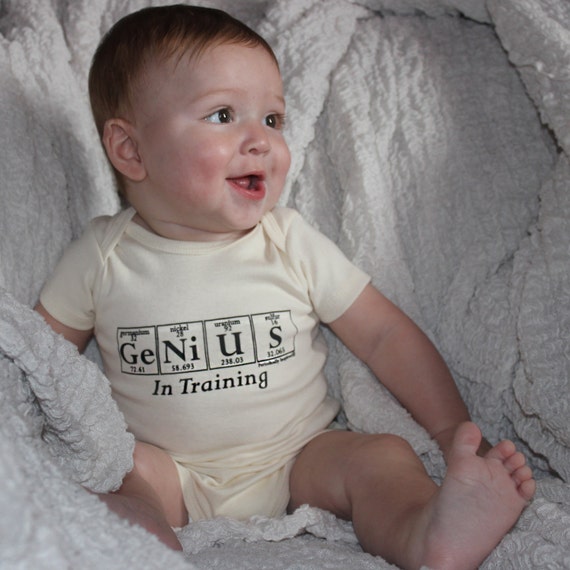 Whether you need a humorous pick-me-up to go with your midday coffee, or think your newborn niece already has a knack for science puns, Periodically Inspired is the go-to spot for elemental apparel. Featuring chemical abbreviations that spell out slogans like "I need SPaCe periodically," or "BRaInY CHICK", these gifts are sure to scratch that chemistry itch.
Above Photo Still: X-Files
More From BUST
Solange On Intersectional Feminism And "A Seat At The Table": BUST Cover Story
5 Natural Hair Care Products That Work Black Girl Magic
How South Korean LGBT Activists Are Fighting To End Conversion Therapy