Warning: This post contains a few spoilers.
We at BUST know we aren't alone in our Serial obsession. The popular podcast, which began in October, will have its final episode for this season on Thursday 12/18 and we want to have a conversation with you readers and listeners about how you think it will all end.
Let our Serial Study Group commence!
For those of you who may not know, Serial is a podcast hosted by journalist Sarah Koenig. Each week, Koenig walks the audience through aspects of the murder of Hae Min Lee, a high school senior in Baltimore who was killed in 1999. Her ex-boyfriend, Adnan Syed, was convicted of the murder after a former friend and classmate named Jay went to the police and told them of Adnan's guilt. Adnan is currently in prison serving a life sentence, though he maintains that he is completely innocent.
As the case grows more popular by the week, the growing ripple effect has been a multitude of fan theories. Some are intriguing. Some are far-fetched or straight up nuts; however, here is a collection of a few of my favorites for you to peruse.
1. Adnan did it.           
Could it be true?? While some of us may not want to believe that Adnan is capable of committing murder, maybe he did. Here is a reddit post in which a woman speaks about a controlling relationship with an ex-boyfriend who then tried to murder her. There are multiple similarities between this case and the Hae/Adnan relationship, and while that doesn't prove Adnan's guilt, it does make you ponder about what may have happened that day. Thoughts?
2. Jay did it.
It's no surprise that this is a popular theory since much of the podcast has revolved around the he-said-he-said relationship of Jay and Adnan. This is a specific theory that Jay did it, and even had the help of his friend Jenn, due to their theorized affair behind Stephanie's back (Jay's girlfriend), which Hae may have known about. Hmm. Believable or no?
3. Jay and Adnan committed the crime together.
Because of the call log we can assume that maybe the two boys were together for the majority of the day Hae went missing. The reason that this theory has gained some steam is because of the "You're pathetic" comment Adnan made to Jay during the trial. Was Adnan upset that Jay told their story, but placed the blame entirely on Adnan? Sarah Koenig hinted that perhaps some deal was made with Jay and the cops- is this it?
4. A third party committed the crime.
Just six months before Hae was murdered and later found in Leakin Park, another 18-year-old girl from Woodlawn was murdered in the same style. Roy Sharonnie Davis III was convicted of the murder of Jada Denita Lambert in 2003, according to a Baltimore Sun article. David was living close to Hae at the time of her murder. Connection or coincidence?
5. The Mail Chimp did it.
BOOM. Mic dropped.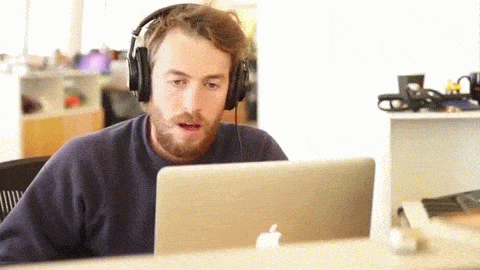 These are just a few of many theories that are currently out there about the Serial case, but now we want to hear yours. What theories interest you all the most? How do you think Koenig will wrap things up tomorrow? Will we EVER learn the truth? Let's get talking!
images c/o: post-gazette, mashable