I am completely in in love. This may be the single cutest thing I have ever seen. This little boy wants to be Elsa, from Frozen, for Halloween and his father is totally on board:
This dad gets a million points for how he handled his son's desire to be Elsa for Halloween; indeed, "handled" might not even be the right word because the father, Paul Henson, thinks his son should be whatever in the hell he wants to be and wanting to be a princess isn't something that needs to be "handled" beyond going to the store and finding the best princess outfit they could find:
"He wants to be Elsa. He also wants me to be Anna. Game on. Keep your masculine bullshit and slutty kids costumes. Halloween is about children pretending to be their favorite characters. Just so happens, this week he is a princess."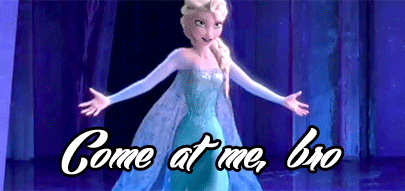 You are a champion, Henson.
Henson went into more detail with Yahoo Parenting: "It's mind-blowing. And to me it's weird because I'm not doing anything that should warrant attention. It should be second nature to support your child. If my son wants to be Strawberry Shortcake, so be it. Let's do it." Well done, Sir, well done.
Henson just kept going, hitting all the feminist erogenous zones:
"A girl wants to be a firefighter or Thor or Spiderman and it's OK, but when my son wanted to be Elsa, he was getting bullied. Caiden told his classmates [his costume choice] and they told him, 'No, you can't be that. That's a girl's costume.' But his mom and I have always been firm believers in abolishing gender stereotypes so it upset me that his classmates' parents were probably saying these things. I don't want Caiden to think that he's a better person because he's a man."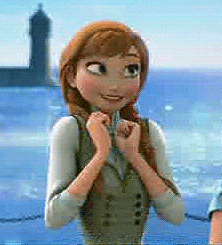 I was lucky growing up, because I had very socially progressive, liberal parents who went out of their way to keep my brother and me from being trapped in gendered boxes. But there were definitely other parents who disapproved of their parenting choices and that disapproval certainly reflected in our classmates attitudes toward us. My brother, when we were both about kindergarten-age, had a Minnie Mouse dress he loved wearing. This was not something his classmates approved of but our parents' "you do you" attitude kept him from utter mortification.
What is so perfectly fabulous about Henson's comments is that this is an area where sexism hurts men, particularly young boys; girls generally get more wiggle room in terms of "cross-dressing" but any hint of a boy sticking a toe outside the box of masculinity and the manly herd pounces. Henson's "I don't want Caiden to think that he's a better person because he's a man" comment points so directly at the way these harsh masculine definitions have pungent misogynistic undertones, because obviously a little boy would not want to be in any way associated with "girl" behavior or qualities. Henson also mentioned that his son told him, after talking to his classmates, "I can't do it." So Henson asked his son if he [the son] wanted him [the father] to be Anna, and Henson said his son "lit up." I just can't handle it. Parents: BE LIKE THIS FATHER.
Images via Facebook and giphy
More from BUST:
Upset's Patty Schemel On Drumming, Parenting, and Teaching Girls To Rock 
Child Custody Biases Are Not Gendered 
Awesome Maternity Gear For The Gender Neutral Pregnancy