Guys, summer's here, so it's time to cast off those reliable, cosy knits and comfy cargo pants and say hello to the hottest looks of the season! Summer is the best time to debut a fresh look and unleash your inner style king. Confidence is key when it comes to summer dressing, and that's no mean feat in a season when we're expected to bare more skin than ever. Don't hide away under baggy layers; embrace your best features, such as strong knees and broad shoulders, and showcase them in figure-flattering pieces that highlight your assets and play down your flaws.
Not sure where to start? We've put together the essential guide for nailing summer style, according to your unique body shape. (There are four body shapes. Either you are one of these, or you are beyond help.)
Egg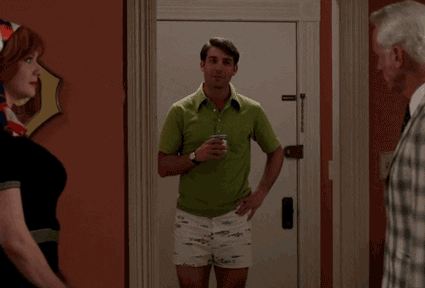 So you're a fabulous egg shape. Go you! Your shoulders and hips balance, and you're wider around the tummy area. The key to making this work is to add volume around the shoulders. This will balance out your hip to tummy ratio and draw attention away from your stomach and toward your best feature: those slender legs.
Masculine tailoring is a big look for summer, so opt for a light blazer with strong shoulders. Linen or cotton is the perfect option for staying cool on those sunny afternoons, sipping a beer with the other dads as the mums take charge for a change! Try a casual spin on the look and layer your jacket over a V-neck T-shirt. Not only will this give off major street style vibes, it will draw attention to your delicate Adam's apple.
If you're feeling self-conscious about your mid-section, why not carry a large bag? The contrast in size will have a slimming effect. The bigger the better: a 125 litre suitcase should do the trick. And what to pair with your newly sleek torso? Slimline chino shorts will draw focus to your legs; great for elongating your silhouette but don't forget to comb those unruly leg hairs!
Milk Carton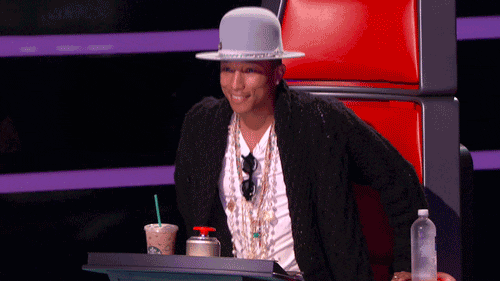 You sassy milk cartons have roughly the same measurements around the hips, waist, and chest, however, your shoulders taper off and you have a proportionately small head. The idea here is to create strategic curves, specifically in the head area, so wide brimmed hats will become your best friend. (Style secret: father of one, husband and singer, Pharrell Williams is a famous milk carton and he's been rocking hats for years!)
Raffia, straw and natural weaves are on fire right now so keep things classic with a straw fedora or a woven sun hat that frames your face. Not only will this counter the width of your body but it will protect your skin from harmful rays. Don't protect it too much, though; otherwise, you won't be able to achieve that must-have "rugged" look which is at once sexy on men and reprehensible on women.
Elsewhere, keep things sleek in tailored, lightweight shirts and streamlined trousers. If you want to create definition around your waist, consider a male girdle. They're unfeasibly uncomfortable and they'll make you sweat but we dedicated fashionistos are prepared to suffer a little for a flawless finish!
Ant
Ants are bottom heavy and fabulous. What you lack in the pec area, you more than make up for from the waist down. Some men do resort to pec implants to achieve a more even silhouette, but you can cheat this look with a structured t-shirt or with a little help from a padded vest (we won't tell if you don't!).
To make the most of your manly curves, fitted cuts are a must as those baggy, 20-pocket shorts you bring out every April may overwhelm your frame. Prints are high on the agenda this year, but only wear them on the top half, because if you wear them on your bottom half they might make you look bigger and we can't have that, can we?
Accessories are another great way to build up the torso to balance the rest of your body, so make like the '70s icons of the season and layer up a skinny scarf with some statement necklaces. If you need some celebrity inspiration, look no further than professional scarf wearer Harry Styles.
Inverted Triangle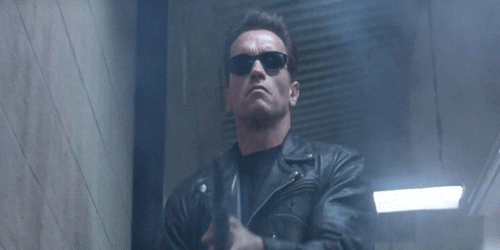 You are perfect. You are the Holy Grail. Masculinity was made in your image. We're kind of hoping that the other three types don't read this but if they do, maybe they'll realise that they should have been born with a more pleasing anatomy.
As your body shape is judged on outdated, yet somehow still prevalent, ideals, we suggest you take your style cues from icons of days gone by for a timeless look. Arnold Scwarzenegger and Hercules are your go-to Pinterest searches here.
A leather tunic sculpted to the shape of your muscles will turn heads left, right and centre as you bask in the summer sun. Cinch and highlight your narrow waist with a wide belt and, if you're feeling brave, flash some thigh in a lapet-style skirt (side sword optional). Got a wedding or a summer party on the cards? This look easily translates to occasion wear. Switch up the colour palette and ditch classic brown for more contemporary pastels to channel your inner tomgirl!
Now you know how to work that bod, put it into action with this prohibitively expensive shopping feature. Save 10 percent with the code BUYME10!
More from BUST
10 Daria Gifs That Describe How We Feel About Daria's Return To MTV
Sharon Jones Is Fighting Cancer And Still Singing: BUST Interview
Jessica Alba Shares A Moving Message About Gun Violence At The Teen Choice Awards