Big news: Daria is coming back to MTV. No, you won't be seeing any new episodes, but Daria reruns are about to be inescapable.

According to Variety, MTV is rebranding its VH1 channel as MTV Classic. The newly renamed channel will play MTV reruns from 10 p.m. to 1 a.m., focusing on '90s and early 2000s hits like Beavis and Butt-Head, Pimp My Ride, Aeon Flux, and, of course, Daria. Some '90s nostalgia is exactly what we need to distract us from this sick, sad world.
And guess what — it begins TONIGHT.

Our expressions may be as blank as Daria's, but inside we're feeling more like Quinn. Here are 10 Daria gifs that describe how we feel right now:
When we found out that Daria is coming back: We're not even sarcastic about this:
in which Quinn represents MTV, and we are bowing down:
Before we watch Daria: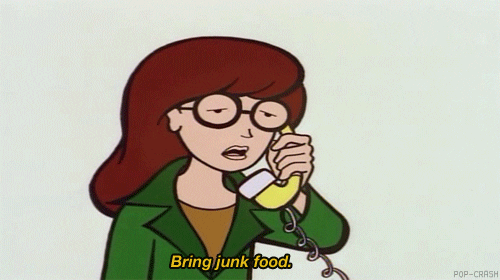 While we watch Daria: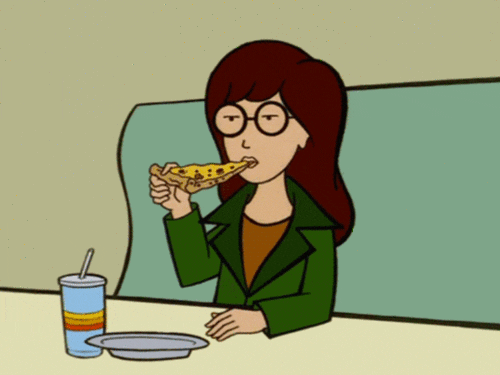 Us, to Daria: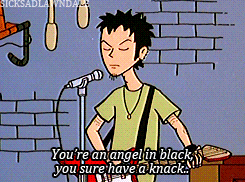 That's right, Jane: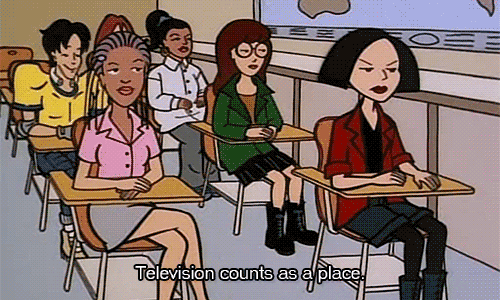 We'll join you, Quinn: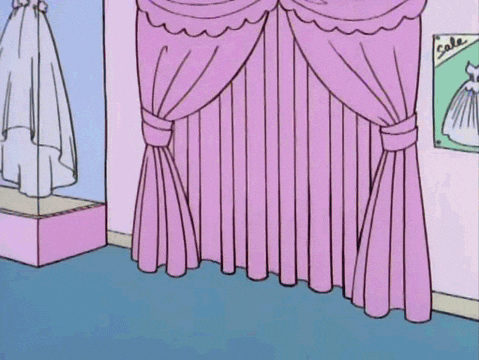 In which we are the lonely web trollers, and Jane is Jane: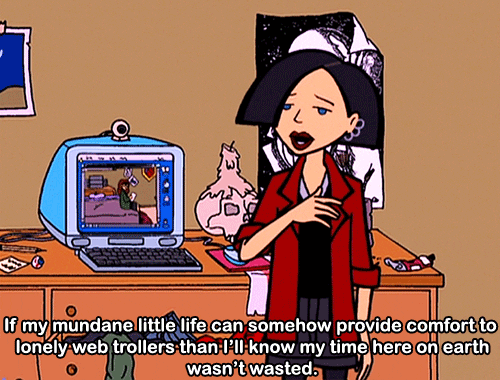 And finally — a Daria smile: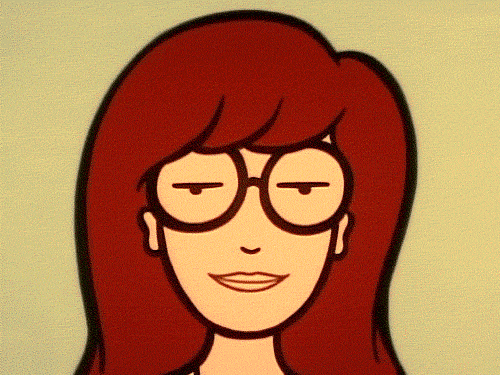 More from BUST
Alex Mack, Topanga, Blossom: Here's What Our Favorite '90s Girl Stars Are Up To Today
Aubrey Plaza Stars As Daria Morgendorffer, THIS IS NOT A DRILL
Erika W. Smith is BUST's digital editorial director. You can follow her on Twitter and Instagram @erikawynn and email her at erikawsmith@bust.com.