I exit the elevator at the penthouse level. As I enter the apartment, the host of the party bounds down the stairs, shouting my friend's name. Him: aviators, open white linen shirt. My friend: modest blue shorts and a brown sweater, gorgeous, thin, well-connected. Me: high-waisted flower-print skirt I've had for 12 years, see-through mesh top, and an awkward grin. And the penthouse: Xanadu, if Xanadu were in the West Village. I feel I should have dressed more like I was going to a yacht. I then realize this was me dressing like I was going to a yacht. This was a social level on which I did not operate. The penthouse level. 
But levels are for video games, and unlike video games, in life you don't have to beat some arbitrary set of challenges to get to the next one. Whether you feel like everyone there is richer, cooler, prettier, smarter, or more popular than you, it can be hard to attend a party without sinking into a self-esteem spiral. Remind yourself that you wouldn't be there if no one wanted you to be. Remind yourself that there is no reason you shouldn't dance, talk and flirt as much as anyone else, because #YOLO! Us awkward girls can climb the social ladder our own way.
Find yourself at a sick jam and feel like you're stuck on the bottom rung? Give these party survival tips a try.
1. Fake it With a Facial Expression
The music is always way too loud and DJs never accept my Miley requests, so it's easy to get caught in an endless loop of "WHAT?!"  Sometimes the whole smile-and-nod thing really does work…as long as the expression conveys that you're still interested, the person will usually keep talking.
2. Be Independent
I no longer give a flying frig whether anybody talks to me or not. I say "Excuse me!" loudly and clearly when I want to get to the other end of the party. I try to get to a roof or window where I can entertain myself with the view. A bookshelf is also a great refuge–so long as you don't barge into anybody's private space. People actually approach me when I do this. They're usually interesting to talk to for a bit, and if you want to stick with your antisocial activity eventually they'll leave you to it. By looking at something you're also pretty much handing them an ice-breaker. Perfect for someone who neither likes approaching people or talking for too long.
3. Get Swag
Pretty self-explanatory. Snag the most expensive thing you see and bring it back to whoever you're chilling with at the moment. There is no way you will regret this. I suggest trying to secretly keep track of how many dollars you consume.
4. Don't Worry About Meeting Anybody
I feel like the best experiences I've had at parties are ones where I went because I wanted to have fun, not because I wanted to go home with someone. If you're feeling preoccupied with this, it sucks, but my advice is to take your mind off it.
5. Instead, Be a Great Wingwoman
This takes the pressure off, and I find this helps boost confidence in meeting people myself. Who knows, the pal whose wingwoman you were might end up abandoning their conquest. There's no shame in being a scavenger.
5. "Birds of a Feather Flock Together"
Speaking of wings…try to spot the folks at the party who are just as awkward as you. Odds are they don't know anyone either and you can bond over that.
6. But Don't Freak Out When Your Buddy Disappears
Ok, this might seem counterintuitive in terms of feminist survival tips, but in my experience flipping out over a lost drunk girl never helps anyone. Send a calm text and if any of their stuff is abandoned, stay with it so you can keep an eye on it. The thing is, if their stuff is still there, they probably are. This is a perfect time for sunset-watching/bookshelf-perusing/Instagramming to show the internet what an awesome time you're having. Or, flocking together if you don't feel like being totally alone. You can also inform your flock of your missing friend so you've got more eyes looking out for them.
7. Leave Whenever You Want
This is an obvious one. If your magical disappearing friend doesn't want to leave once you've found her, and if she seems ok and is cool with it, ditch her. I personally wound up coupling off with McDonald's that night and couldn't have been happier about it. Odds are your friend will welcome the space.
8. Get More Swag
Seriously. Keep going. Push yourself past the breaking point. I was eating catered sammies that had been rained on earlier all night, and only stopped once they got too dry and crusty to be enjoyable. Fight consumerism from the inside: eat free food and drink free champagne.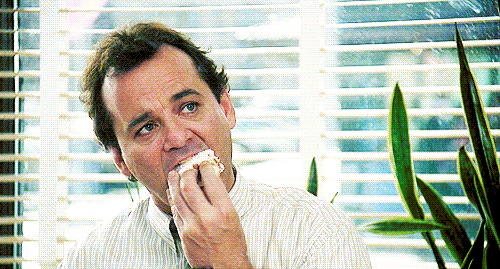 Go get it, awkward party girls! Let your quirks fly free. Dance badly. Overeat. Excuse yourself from a dozen conversations. Forget to ask for phone numbers. Make bad jokes. Above all:
Are you a shy girl who loves to party? Share your coping mechanisms for social weirdness in the comments below.