Having a vagina in tow on this journey called life can mean that you pay quite a bit more for day-to-day living, no matter the country you live in. With tampon taxes and pay gaps making national news, Buddy Loans, a British loan company, added up just how much more money it costs to be a vagina owner. Unsurprisingly, many of the things that cost women in the U.K. extra transfer pretty indiscriminately to the women in the States. Let's do the math:
1. By default women earn less money then men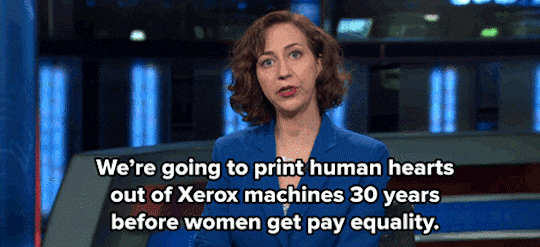 According to 2014 statistics reported by the American Association of University Women, U.S. women earned 79 percent of what men made. In the U.K. Buddy Loans reported that women make £9,400 less then men, which is equivalent to $14,307.55. Both of these figures equal a pay gap of about 20 percent, which means being a woman is costs you right off the bat. Goodie!
2. Paying taxes on sanitary items like tampons and pads
The tampon tax has been a big topic in news recently as women in the U.K. protest paying a 5 percent tax on tampons and pads, which are considered to be "luxury" or "non-essential" items. Last week three women stood outside Parliament free bleeding in white pants to demonstrate just how much of a luxury it is to wear tampons, while items like pita bread and razors are not taxed. In the United States, sales tax is determined by state, and according to a June report by Fusion 40 out of the 50 states tax women's vaginas for bleeding every month. Women in Los Angeles pay a 9 percent tax on their pads and tampons, while women in states like Alaska enjoy no tax on their sanitary items whatsoever. Guess it's time to move to Alaska. The report from Buddy Loans estimates women spend about £13 per month on sanitary items, equaling $19.79.
3. PMS relief and replacement undies
Not only do periods require tampons and pads to soak up the blood, they are also served with a side dish of PMS, which usually means cramps and cravings. In addition to costs of sanitary items, things like Midol or ibuprofen, chocolate or snacks and replacement undies for the ones that don't survive the leaks add up to roughly £21 or $31.96 per month.
4. Having sex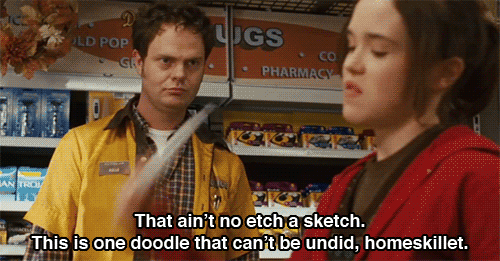 Unlike men, having sex for women means the extra paranoia of a possible unwanted pregnancy. This means that some form of birth control is in order, as well as condoms to protect from pregnancy and STDs. While most forms of birth control are now free in the United States, in the United Kingdom, women pay up to £50 per year. Add in the cost of condoms, the morning after pill and pregnancy tests, and women are spending up to £78.50 or $119.48 per year to protect themselves from pregnancy and STDs while having sex.
5. Abortions
In the United States, Planned Parenthood sites that an abortion in the first trimester can cost up to $1,500 nationwide. Buddy Loans reports that women in England, Wales and Scotland can get a free abortion under their NHS system. They also wrote that in Northern Ireland, abortions are basically banned and even without travel expenses can reach costs up to £330 to £1310.
6. Getting rid of hair, because society says so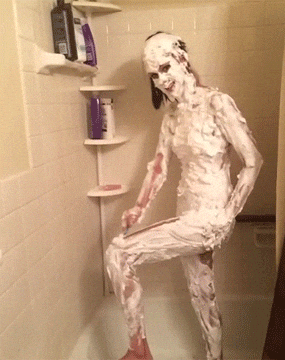 While some choose to let their bodily locks grow freely, the majority of women still shave, wax, bleach, laser or Nair their legs, arms, pits, upper lip, brows and the nether regions. Adding up just the cost of shaving, Buddy Loans estimated women spend about £10.99 or $16.73 per month on razors and shaving cream.
7. Yeast infections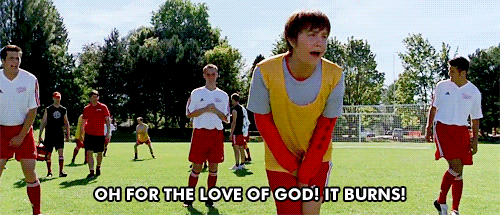 Yeast infections are one of the other benefits of having a vagina. The Buddy Loans reports that 75 percent of women experience a yeast infection at least once in their life. Over the counter medicine for yeast infection capsules cost £7.99 or $12.16 each. In addition creams like Vagisil to reduce itching cost about £4 or $6.09 per tube, making yeast infections a pretty costly part of having a female crotch. Make sure you don't stay in your wet bikini bottoms too long unless you want to pay!
While this list could go on and on, these are a few basic ways that your luxurious vagina is costing you extra cash. Buddy Loans estimated the grand total to be about £849.96 or $1,293.71 per year to own a vagina, abortions not included. All of this while earning about 20 percent less makes us feel a little like: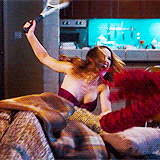 Something is not adding up, and it might have something to do with the fact that there are way more men in leadership positions deciding what is "essential." Def keep the pita bread tax free Parliament, def. 
Watch Buddy Loans' original video on the costs of having a vagina! 
Photos via Buddy Loans and Facebook/Charlie Edge.

GIFs via Giphy, Pinterest/Dana Dougherty, tumblr/cwilberge, Giphy, Giphy and Giphy.

More from BUST
Turns Out Canada's Tampon Tax Isn't Quite Gone
3 Surprising Facts About the History of Tampons
Reasons There Shouldn't Be A Tax On Tampons