As the sun crosses the celestial equator and enters the sky's Northern Hemisphere, the upcoming Vernal (Spring) Equinox on Sunday, March 20 indicates that nicer weather and longer days are in our midst. But flats and T-shirt weather isn't the only reason to celebrate.
Marking the start of the new astrological year, the Equinox is a time of rebirth and new beginnings. Find a way to maximize the energy the universe is unleashing. There is so much beauty in the potential that lays ahead of you, BUSTies.
1. Fall in love
Maybe the person you need to be falling in love with is yourself. Maybe you met a cute person recently, or you've strayed slightly from your significant other or an important friendship. Now is a good time to utilize the forces of the Equinox and make a new connection. Whether it's finding an admiration for that scar you never liked or holding hands with your honey, the air is charged with romanticism that will be well received.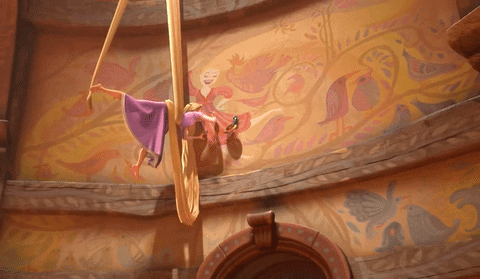 2. Create
Have you ever heard of a vision board? It's essentially the adult equivalent to the shrine you collaged into your locker in middle school. Vision boards are meant to remind us of our goals, whether they're spiritual, material, or metaphysical. The kinesthetic process of creation can help channel our spirits to become more aligned with the cosmic flows of the universe.
3. Burn Something
Has there been something holding you back? A broken heart? A bad job? Sour friendship? Write down what's been troubling you, then burn it. You're sending out a message to the universe. With the sun in fiery Aries, using elemental techniques can become a symbolic way to jumpstart things you want to work on and leave behind the things you could do without. Now is the time to pay attention to and reflect upon on what it is that you want to accomplish. Revisit your New Year resolutions, reflect upon your goals, focus on your ambitions. It will pay off.
4. Experience Nature
This is a good time for you to reconnect and center yourself. While it may dreary or cold, go for a walk outside. Connecting with the fresh, natural air can help ground you. Experience your walk, don't just mindlessly carry your body. Feel your weight in your feet. Ask yourself questions: is the ground hard or soft? What shade of blue is the sky? This type of consciousness is good practice for dealing with our other goals and what the Equinox means for our personal new beginning.
5. Take a Bath
Turn it into a ritual. Light candles, burn incense, and soak in some salts. Take the time to meditate on the present moment. Let your thoughts percolate. It's when you're calm and relaxed that you can best begin sewing the seeds that will flourish in the upcoming months. Be patient, like a field, seeds need to be sewn. Trust that if you're nourishing yourself correctly, and you will bloom.
Images: Tumblr/meaningfulsilence, NASA
More from BUST
 5 Natural Crafts To Brighten Up Your Spring
Applications Open For BUST Craftacular Spring! In Los Angeles!
7 St. Patrick's Day Cocktails To Make At Home, Because You Have To Work Tomorrow