In the same way our Lisa Frank folders held our homework grades which determined our future for whether we were grounded or not in middle school, Ms. Frank is doing it again.
She recently released tarot cards that tell our actual future but in a fun and way less terrifying way than traditional tarot cards. Her colorful designs are being adapted into tarot cards and promise a more colorful life to come….or at least it will seem that way when you see the chariot card is a cat driving a shoe pulled by two puppies. Call me crazy, but there's just something more reassuring about seeing a unicorn when the death card flips over than a skeleton riding an evil horse.
As always, Lisa Frank puts a femme spin on traditional images. In most of the cards, if you look closely, there are hidden female gender symbols. The strength card is represented by a young surfer girl, and the devil card is a banana. We see what you did there Lisa. 
The cards are brought to you thanks to the collaboration of Lisa Frank and Ariel Hart, who has made them available for your printing pleasure at Arielhart.com.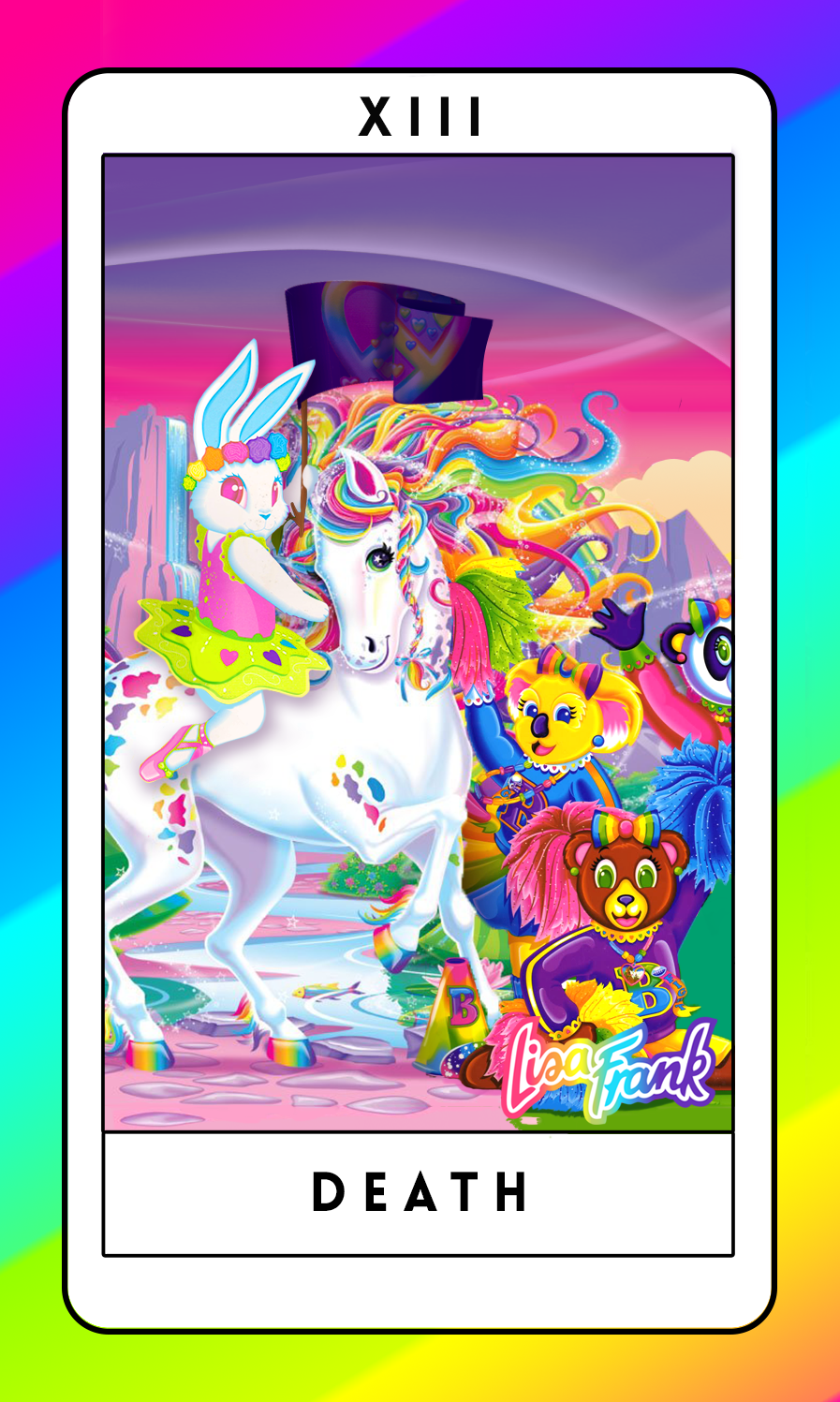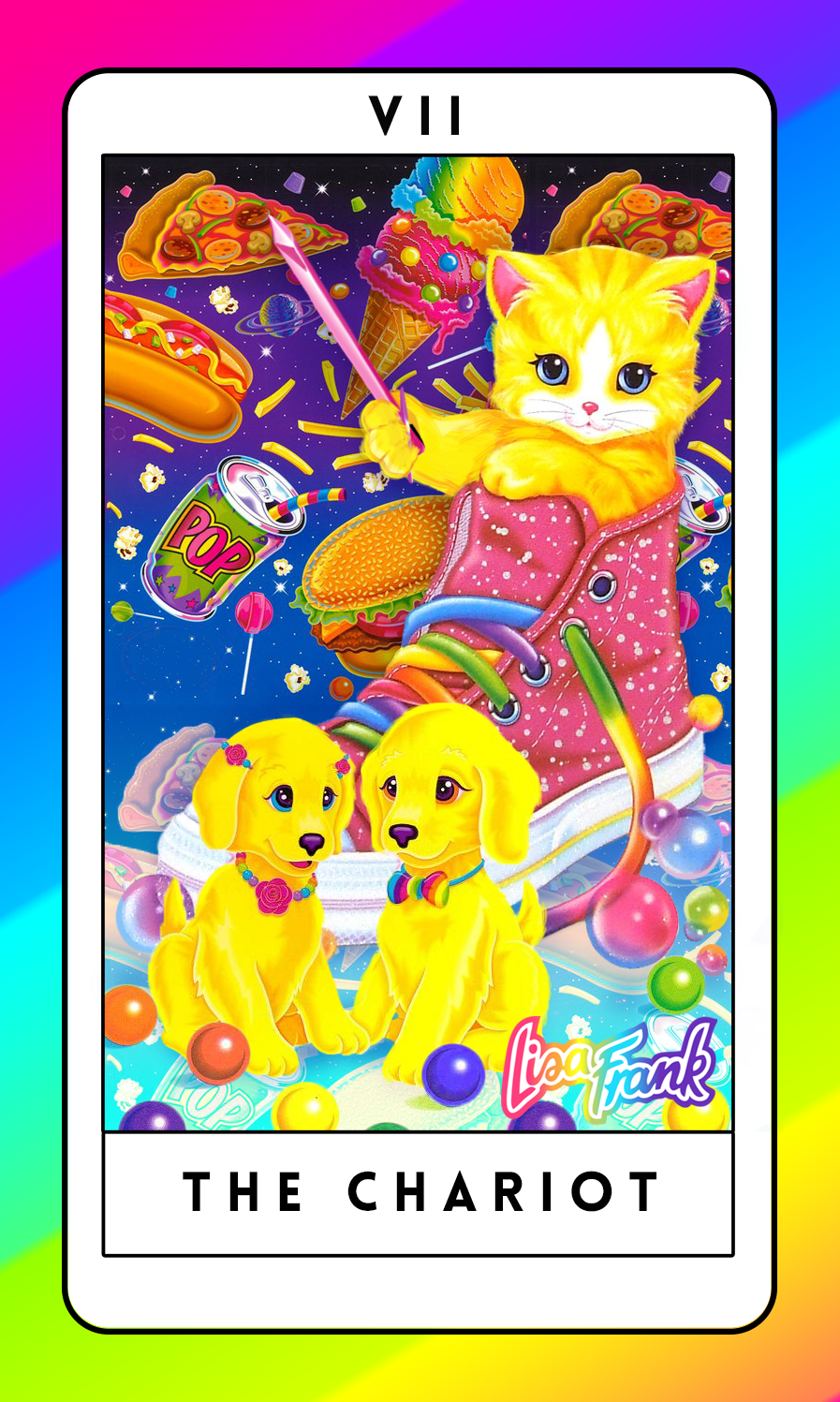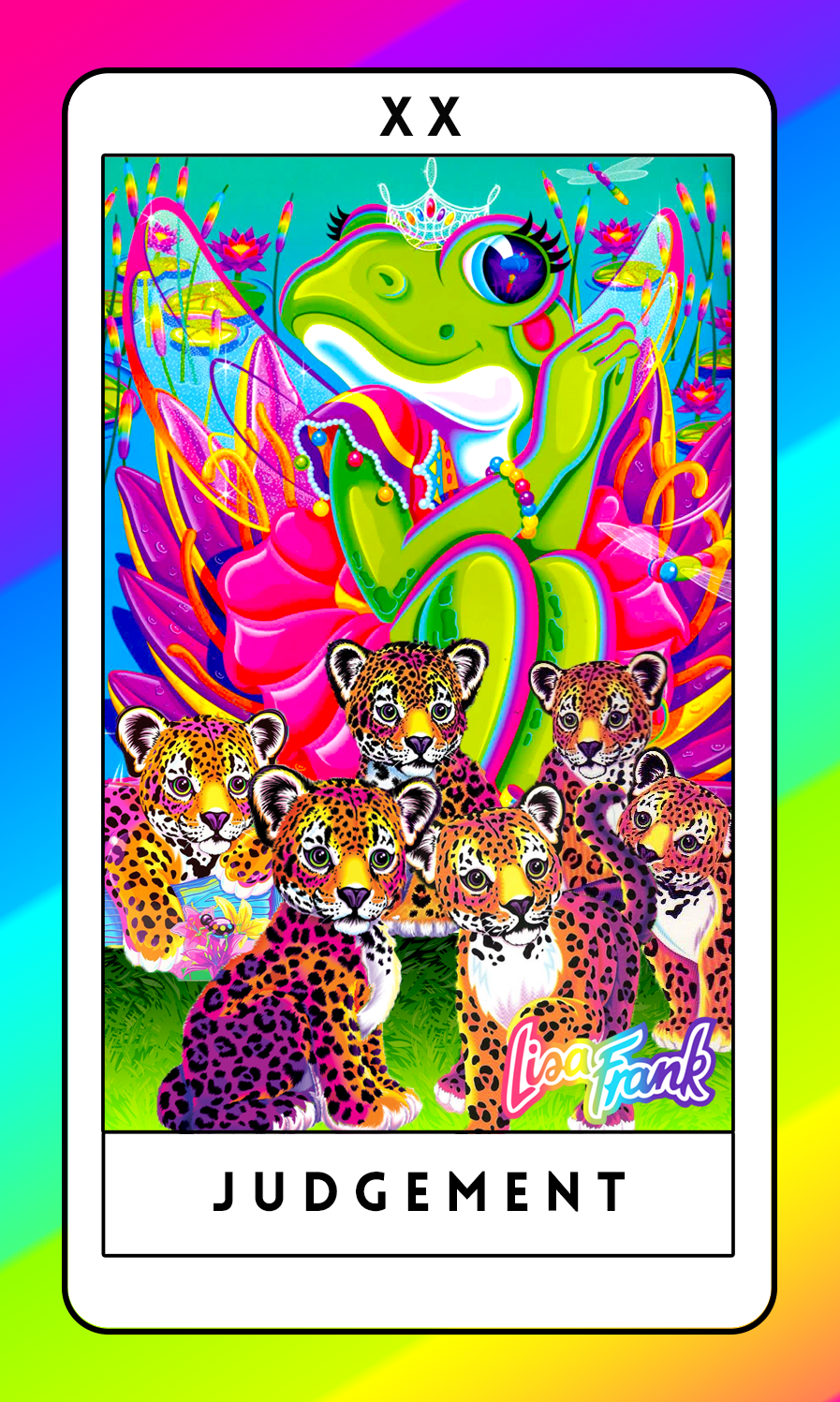 Judging you 
 More from BUST
Lisa Frank Gives First Video Interview Ever (And It's Amazing)
Totally Rad: 5 High Fashion / Nineties Culture Mash-Ups
And Jeremy Scott Said, "Put A Unicorn On It." And It Was Good.