In the busy routine of a modern woman, tote bags are a life-saver. You can store anything in them, from notebooks and laptops to chargers, lipsticks, and even a change of shoes. These seven bags speak for themselves, and are the best way to serve feminist sass without saying a word.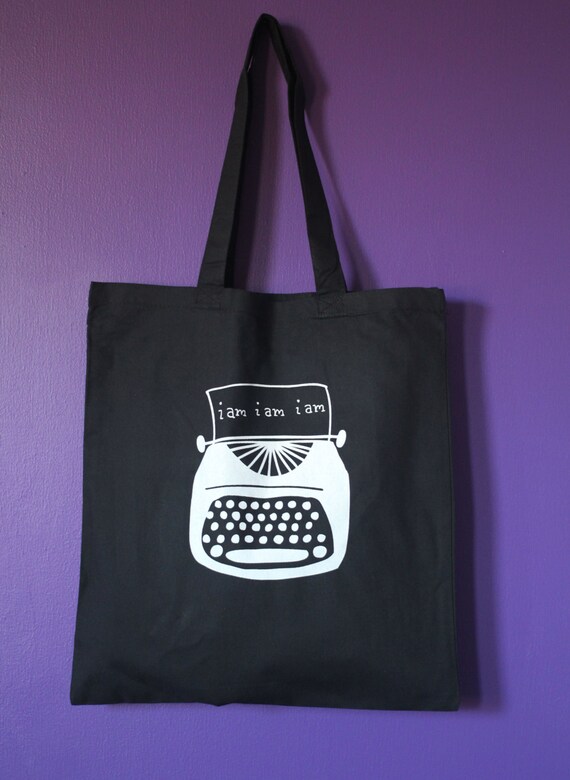 "I took a deep breath and listened to the old brag of my heart; I am, I am, I am," wrote Sylvia Plath in The Bell Jar, and we think that is always good advice.
2. Down the Rabbit Hole Zip Tote by Le Mondeur, $90
Le Mondeur (n.): Person of the world. This rabbit hole bag was made by hand in Thailand by Ploy Kasom. Who can tell you the world isn't yours when you are carrying this?
3. Exhausted not Exotic Tote by Emily Mun, $20.99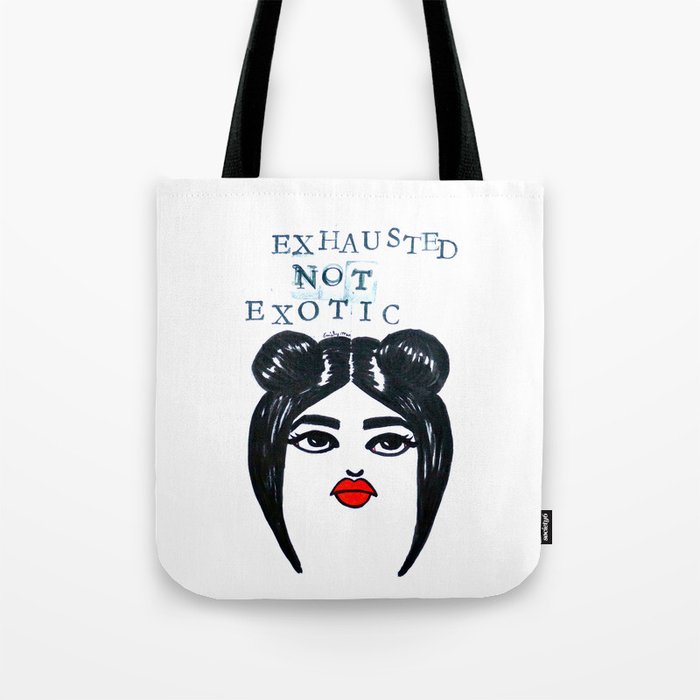 We're here to get shit done, not be objectified.
4. Candy Corn Trick or Treat Bag by Julie Mollo, $25
Who said you ever grew out of your sweet tooth? Show your love for all things spooky and chocolate with this adorable bag. 
5. Cats in Patterns by Boyoun Kim, $15
It might not be acceptable to bring your cat to work, but we found out a way to do what we want. And this bag purrrfect.
6. Unstructured Bag byHoyden Company
Hoyden: boisterous, bold, carefree. Carry all you need and swim with the flow with this cute bag.
Traveling and exploring is an endless adventure, and this bag is durable enough to hold all you need along the way. You can even wear it on your shoulder or on your back.
More from BUST
12 New Books By Women To Read This September
Dungeons & Dragons Is Perfect For A Feminist Game Night
Solange On Intersectional Feminism And "A Seat At The Table": BUST Cover Story