Suicide Squad got a lot of hype in the months leading up to its release only to fall flat with critics. Many fans were disappointed with the film's bungled plot, messy directing and lack of character development. However, one of the few things everyone could agree on was that Margot Robbie absolutely killed it as anti-heroine Harley Quinn.
Robbie has signed a multi-picture contract with Warner Bros. so we were expecting an appearance in Suicide Squad 2 (maybe second time's the charm?) or a cameo in Ben Affleck's solo Batman film. Now, Warner Bros' most recent announcement regarding Harley Quinn's next feature has female comic book lovers getting excited.
Margot Robbie will be producing a Harley Quinn spinoff movie through her LuckyChap production company as a part of a new deal with Warner Bros! Are you freaking out yet? We are too, don't worry.
The Australian actress had expressed the desire to make a Harley movie when she was first cast in the role but don't worry, it won't be entirely Quinn-centered. Although Warner Bros. isn't commenting on specific information about the script itself (apparently a female writer's at the helm?), other DC heroines (and villainesses) are rumored to be joining Harley Quinn in the spotlight — Poison Ivy, Katana, Bat Girl, and Bumblebee, just to name a few.
Harley Quinn's character first debuted in the 1992 Batman animated series and although she was the Joker's sidekick, Harley quickly became a star in her own right for her crazy antics and take-no-shit attitude. Now, we'll get to see this beloved character finally get the standalone film she deserves.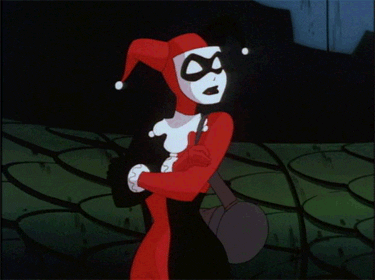 This announcement also highlights the movie studio's continued commitment to more female-driven storytelling. Warner Bros began this change with a new Wonder Woman film (set to be released next year) and an all-female Oceans 11 remake is in the works too. DC comics has also been directing their attention to female readers with Superhero Girls, a comic series designed for their younger female audience.
Representation matters! We'll keep our eyes peeled for more news in the coming months. Until then:
Photos via Tumblr
More from BUST