Sexist dress codes are nothing new. Recently, there was Carey Buress of Beaufort High School in South Carolina, who was sent home for wearing this shockingly whorish outfit. There was the group of students in Charleston, South Carolina (what is it with South Carolina?) who wore scarlet A's to protest fucked up dress codes when, according to The Post and Courier,  a girl was told by her guidance counselor that "If you're a larger girl, wear a longer skirt so your butt doesn't show." It's not just in high schools, either. Back in May when Missouri House Speaker John Diehl was discovered exchanging sexual texts with an intern, fellow representatives decided to impose a modesty code for the interns—for their own safety, of course.
At the end of September, an editorial was written in the Grand Rapids Press that outlined the ways that dress codes meant to curb the sexualization of students—particularly female students—end up sexualizing them even more. On Oct. 29, Jim Bazen, the principal of Plymouth Christian High School in Grand Rapids, Michigan, responded with his own thoughts on the policing female students' dress. He went through the usual riff about distractions, and how men are "wired more visual" and can't help themselves. He insisted that puritanical dress codes are not "penalizing" young women but "protecting" them. But then he went to an even weirder, blatantly sexual place:
"Women should not be afraid of their sexuality. Women should be afraid of those who admire them only for their 'great body.' We would like them to preserve this wonderful gift (virginity) for their 'one and only.'"
His use of "we" is particularly lecherous; it brings to mind some kind of group witch hunt/gangbang/Catholic priest scenario.
Then it turned into downright Christian porn:
"So when administrators say that girls' athletic wear is sexually provocative, what they mean is: when young men (or not so young) see (young) women in these outfits, they lust. Yes, this is a result of man's total depravity. Our once pure minds are corrupted by the fall (original sin)."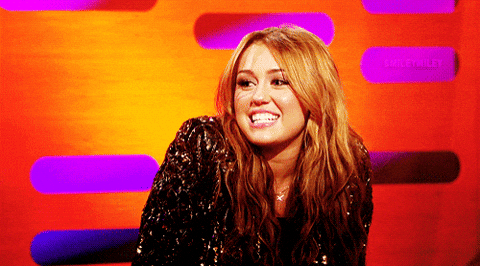 In an interview with PEOPLE, Bazen really brought it home:
"I'm coming at this from a biblical and Christian perspective. In Timothy 2, Verse 9, it says that women should wear modest clothing. People can call me a pervert or whatever they want but the fact is, I am coming from the point of total depravity. I don't put myself above anybody. I say to the ladies, 'Please dress in a non-provocative way.' And I need to control my eyes as well and not think in a lustful way."
I so don't want to know what goes on inside this man's office. Or house. Or mind. If my high school principal had shown this much personal interest in my "wonderful gift," I would have run screaming for the hills long before graduation.
Images via The Immaculate Conception by Sassoferrato, 17th century, and Giphy
More from BUST
Sexually Harassed? Change Your Wardrobe!
Emily Blunt Takes A Stand On cannes 'No Flats' Policy
Toronto International Film Festival Proves We Need More Movies Directed By Women