If you thought 2016 couldn't get any more horrifying, please brace yourselves for what I am about to tell you…ready?  Deep breath. Okay…here we go: a Texas mandate will go into effect December 19th, requiring fetal remains to be cremated or buried after an an abortion. This mandate was proposed by Gov. Greg Abbott after the Supreme Court struck down several parts of Texas law that would have severely cut the number of abortion clinics in the state.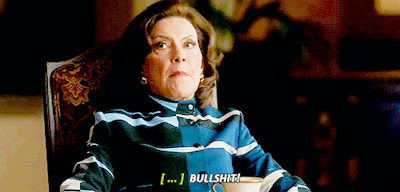 I don't know about you, but that just pisses me right the fuck off. And that's why I'm thankful that Lizz Winstead (of The Daily Show) and Lady Parts Justice will be at the Brooklyn, NY BUST Craftacular on December 10th and 11th.
Lady Parts Justice is 1 part comedy, 2 parts political activism and all parts badass (especially the lady ones). The group's name is an homage to Michigan Rep. Lisa Brown, who was banned from using the word "vagina" on the house floor during arguments over the trans-vaginal ultrasound (oh, the irony, it burns). "Vagina" was too offensive, and "lady parts" was suggested instead.
They bill themselves as "the first not safe for work, rapid response reproductive rights messaging hub that uses comedy, culture and digital media to sound an alarm about the terrifying erosion of reproductive access so people will get off their asses and reclaim their rights."
Founded in 2012, Lady Parts Justice has pulled all sorts of hilarious hi-jinks in the name of reproductive rights; from a 2014 "State of the Uterus" address to a 2016 "Golden Probe Awards," or their Hinder app that lets you keep track of all the anti-abortion creeps out there, this group is dedicated to putting the "fun" back in "speculum." But they never lose focus of their main objective: "exposing creeps hellbent on destroying access to birth control and abortion."
So come join Lizz at the LPJ booth at the BUST Craftacular at the Brooklyn Expo Center on December 10th-11th and find out how you too can become a pain in Mike Pence's ass. And also check out their sweet merch.
You can also follow Lady Parts Justice on twitter @LadyPJustice or check out their homepage www.ladypartsjustice.com. 
Find out more info about the Brooklyn Craftacular here.
More from BUST
11 Cat-Related Gifts That Will Get You More Excited Than Catnip
11 Patches And Pins For Smashing The Patriarchy
3 Amazing DJs You Need To Know About