Conservative legislatures are back at it again trying to control women's bodies by preventing them from having abortions. Ohio and Texas have had some of the most visible legislative battles. The anti-choice movement seems to have renewed momentum despite the U.S. Supreme Court's ruling this summer that Targeted Regulations of Abortion Providers (or TRAP laws) are unconstitutional in Whole Women's Health v. Hellerstedt. Prior to ruling from SCOTUS, TRAP laws were so prevalent in Texas that by March 2016, there were only 10 operating abortion clinics in the state. A woman seeking an abortion in the Texas panhandle is still particularly screwed — from Amarillo, TX the closest clinic in Fort Worth is more than 350 miles away.
So, it is with little humor and tremendous anxiety that I present to you: "6 Things It's Easier To Do Than Get An Abortion In Texas."
1. Frolic in a waterfall

Despite one-third of Texas having a semi-arid or desert climate, according to Geology.com, there are 29 waterfalls in Texas. One of them is in Randall County, just a 22-minute drive from Amarillo!
2. Hang with a billionaire
There are 48 billionaires living in the state. So, if you're cruising around Texas, you're nearly five times more likely to end up at a billionaire's crib than at a clinic preserving a woman's right to choose.
3. Go to an oxygen bar
From Amarillo, you may have to drive the equivalent of crossing the entire state of North Dakota from east to west (and then some) — 369 miles to be exact — to get abortion care, but you don't have to leave the city to get some of the big Os. And by Os I mean oxygen. You can purchase oxygen in a bar-like setting at Oxygen Lounge — and do it all at a discount with a Groupon. Take a deep breath, it's just the rest of your life hanging in the balance.
4. Consume 12,480 calories of DQ Blizzards on your way to the clinic
You may be forgoing multiple days of wages, need to pay for childcare while you're making the trip to the clinic, and pay for the transportation to get there, but there are 12 Dairy Queen locations (within 2 miles of the main highway) from Amarillo enroute to Fort Worth! This calorie count is based on consuming a medium chocolate chip cookie dough blizzard at each location. Treat yo self! #blessed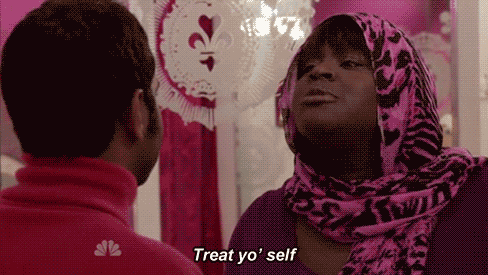 5. Get your prostate checked
Oh wait, you're a woman. That's too bad as, of course, there are 11 urologists who specialize in male reproductive health within a mere 5 miles of Amarillo. Maybe they can refer you to a women's clinic 369 miles away.
6. Rent a movie from Blockbuster
In 2014, when there were actually only 9 operating clinics in Texas, Blockbuster's website listed 17 operating franchises. Nope, you are not having a stroke, you read that right. Grab a kid-friendly movie to watch with the baby you're about to have because, to reiterate, it's easier to rent a movie from Blockbuster than get an abortion in Texas. Make sure you grab some of that free popcorn on your way out.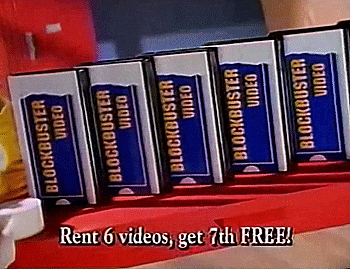 According to the film Trapped, 288 TRAP laws have been passed since 2010 and exist in 44 states plus the District of Columbia. They place impossible compliance requirements on abortion providers that in effect force the clinics to shut down.
On November 8, the future of women's reproductive rights was cast into a dark unknown due to the election of Donald Trump, the impending appointment of a very conservative justice to the Supreme Court, and the fact that after such a justice is confirmed there are no checks and balances left among the three branches of the federal government. And that's just the federal government. State legislatures also became more conservative in the recent election.
Write your members of Congress and state representatives. Support the ACLU, NARAL, Planned Parenthood, and the Center for Reproductive Rights. Volunteer at a clinic. Happy freakin' New Year.
This post originally appeared on Medium and is reprinted with permission.

Top photo: Wikimedia Commons
More from BUST
Say Goodbye To President Obama With A Planned Parenthood Donation
Abortion Doesn't Lead To Mental Illness — But Being Denied An Abortion Might
Ohio Is The Latest State To Approve This Strict Abortion Ban