Many things have happened since Walt and Roy Disney founded their company in 1923. They very little suspected that this small animation studio would play an important role in the upbringing of many generations of children.
The depiction of female stereotypes that Disney has reproduced and reinforced in its nearly 100 years of history is widely represented; but what about men? What has been the role of Disney in the reinforcement of male stereotypes and cultural sexism?
Here are 5 harmful lessons boys learn from Disney:
1. Be a Prince or die trying.
If there's a princess, there must be a prince. Sugar-coating and fetishizing royals is not new for Walt Disney. It might be odd — coming from the nation that rejected their King with the sentence"all men are created equal" — but it's not new. 
2. The prince has to be hot. 
Unfortunately, we haven't got any Prince PhD or Prince Emotionally Intelligent, but we do have Prince Charming. This pretty much gives away Disney's scale of priorities. Your looks speak for you more than yourself — Prince Charming's longest line was, "Wait, your shoe!" In Disney movies, anyone who is not a prince or going to become one looks bad. Gaston is a chauvinistic bogan. The Sultan's guards are toothless, stupid cowards. Mulan's companions are too short, too slim, or too fat to be regarded as anything other than buffoons.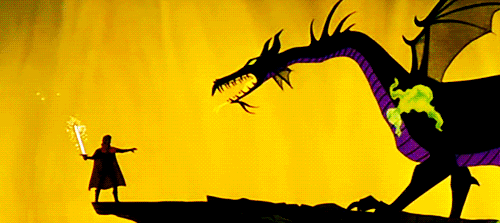 3. The prince has to be brave. 
Princes are not always the protagonists, but they're always ready to rescue our helpless girl. The idea that manhood is directly linked to displays of brave aggressiveness, often solving problems with the sword, is a constant; whether if it's by killing dragons (Sleeping Beauty) or giant octopus witches (Little Mermaid). The prince has to be ready to butcher anyone and anything without remorse.  It's very likely that if we followed the aftermath of these movies, we'd have to follow the Prince during his five years of PSTD therapy.
4. The prince has to be rich. 
Economical power is also a key aspect. In Cinderella, the King organises an auction dressed as party, a display of ostentation and wealth to allure worthy women for his son. Aladdin walks into Agrabah with elephants, dancers, coffins of gold and jewels as a business card. He lies and cheats to his beloved Jasmine and her father in order to cross the class barrier that has been imposed on both.
5. The Prince has to be aggressive.
Consent is a bit of an add-on or an optional feature in Disney's rhetoric. Disney's Sleeping Beauty is a sugar-coated version of a 1600s Italian tale in which the King — not the Prince — does way more than kissing Aurora after failing in his attempts to wake her up. Here you have a small paragraph explaining how it happened: "As he looked at her, and tried to wake her, she seemed so incredibly lovely to him that he could not help desiring her, and he began to grow hot with lust. He gathered her in his arms and carried her to a bed, where he made love to her. Leaving her on the bed, he left the palace and returned to his own city, where pressing business for a long time made him think no more about the incident."  So romantic!
In Little Mermaid, Prince Eric is encouraged by Sebastian's Caribbean ballad with the following chorus: "Yes, you want her. Look at her, you know you do. Possible she wants you too. There is one way to ask her. It don't take a word. Not a single word. Go on and kiss the girl." Maybe that's the song that the 38-year-old Italian entrepreneur Lapo Elkann was hearing in his head before jumping on Uma Thurman.
A good example of how cruel Disney can be is The Hunchback of Notre Dame. Quasimodo is always respectful and gentle with everybody, kills the bad guy, saves Esmeralda and frees the people of Paris, but doesn't get the girl. Bottom line, a brave heart and respect for women's boundaries are useless without money and looks.
More from BUST
The 'Beauty And The Beast' Trailer Is Here And Emma Watson Is The Belle Of The Ball
Frozen's Queen Elsa May Become The First Gay Disney Princess
Where Are All The Women In Film?