Remember that bizarrely empowering video in which Ilana Glazer told you how amazing you are while she was totally naked in a white room? 
She is the poster-child for positive self-image and any Broad City fan can tell you that her character exudes confidence in the most pure, unobnoxious way—she knows she is amazing and wants everyone around her to feel the same about themselves.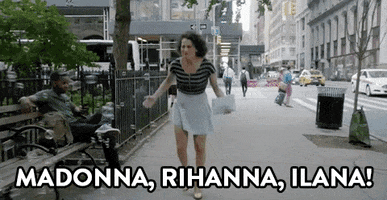 But it was difficult for even the Kween of self-confidence to say "I love ya bitch" to her own curls as a kid.
Growing up in what she described in an interview with Allure as "white, upper-middle-class," Glazer didn't fit the pin-straight, flat iron-worshipping mold.
"People would make fun of my fluffy, cotton-candy curls because everyone I grew up with had silk curtains of hair. Even now, people think curls represent a joke, like, 'She's the wacky one!'—which I don't believe is always true, at least not for most people," she said.
As an adult she has learned to embrace the curls. "Love. It's all love now. I think my curls are dope, and I want to nourish them, not change them into something else," she said.
The comedian came up in the New York scene through improv and working on small stages learned to love her hair as just another piece in the whole beautiful package. "As soon as I started doing improv and stand-up, my self-confidence changed, and I started to see my frizzy hair as a strength, not a weakness," she said.
"I firmly believe appearance is never as cool as what's underneath. It sucks that a hairstyle can become this universal symbol of who someone might be inside, as if it determines everything about them, but you've got to ignore that, find your own strengths, and love those instead."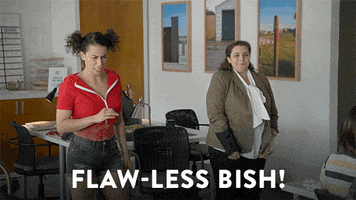 YAS YAS YAS. Ilana-inspired healthy body image is the perfect reminder to stop picking yourself apart and love what you've got going on.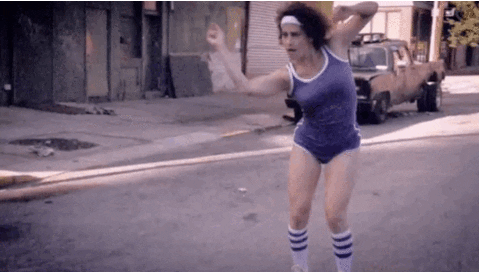 More from BUST
Ilana Glazer Just Empowered Me In The Weirdest Possible Way
Broad City Talks Friendship, Feminism, And F*Ck/Marry/Kill
The 12 Best Moments From The 'Broad City' Season 3 Trailer