Oh, life as a teenage girl: it's awkward, hormonal and…cutting-edge?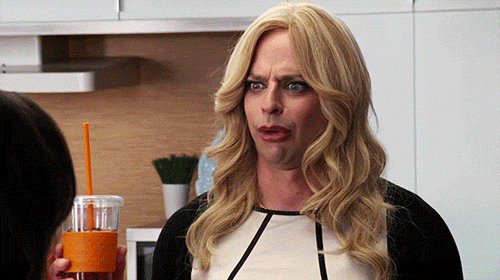 It's true –  has been for centuries, actually. Young women have been leaders in vocabulary innovation since the 1500s, argues Gretchen McCulloch for Quartz. It's bizarre to think about, especially when words like 'selfie,' and 'bootylicious' seem hardly cutting-edge at face value. Still, both can be found in the Oxford English Dictionary now, meaning McCulloch may be on to something. 
To back up her argument, McCulloch delves into a study by linguists Terttu Nevalainen and Helena Raumolin-Brunberg at the University of Helsinki. The pair examined 6,000 letters between the years 1470 and 1681 with an astonishing amount of language changes. And who led the forefront of these advancements? Young women.
You can thank womankind for changing 'doth' to 'does,' and 'mine eyes' to 'my eyes.' Perhaps we'd still be speaking in Shakespearean if teenage girls weren't so ahead in language adaptation.
McCulloch also mentions the criticism behind uptalk and vocal fry comes from sexism. No surprise there. "Our society takes middle-aged men more seriously than young women for a whole host of reasons," she writes, "so it's only logical that we have also been conditioned to automatically respect the tone and cadence of the typical male voice, as well as their word choices." 
Who are men learning their vocabulary from, though? Their mothers, of course. McCulloch said it takes about one generation's length for men to develop a linguistic pattern, while women have been practicing speech for much longer. This assumption also implies women tend to be more socially diverse and "more concerned about how their peers perceive them." 
It's not that men aren't social – it's the mere fact that they are unable to accept linguistic changes as quickly. Men rarely take positions that allow them to be in the forefront of language innovation, such as taking care of children, working in a day care, or teaching. All of these require direct verbal transmission from adult to child. And if women lead these positions, then it's clear where our speech is coming from. 
Next time you hear a teenage girl babbling on and on with 'like,' and 'just,' and 'can't even,' thank her instead of rolling your eyes. 
Original article via Smithsonian. 
Image via Ann Friedman.