The #OscarsSoWhite conversation continues as actors including Jada Pinkett Smith, Will Smith and Spike Lee announce they are boycotting the Oscars. It seems as though everyone has something to say about the all-white Oscars nominations and they are not all supportive.
Best Actress nominee Charlotte Rampling has said all of the boycotts and complaints about the lack of diversity is racist towards the white people who were nominated. In a recent interview with French radio network Europe 1, Rampling commented, "One can never really know, but perhaps the black actors did not deserve to make the final list."
When asked if the Academy of Motion Picture Arts and Sciences should introduce quotas, she responded, "Why classify people? These days everyone is more or less accepted … People will always say: 'Him, he's less handsome'; 'Him, he's too black'; 'He is too white' … someone will always be saying 'You are too' [this or that] … But do we have to take from this that there should be lots of minorities everywhere?"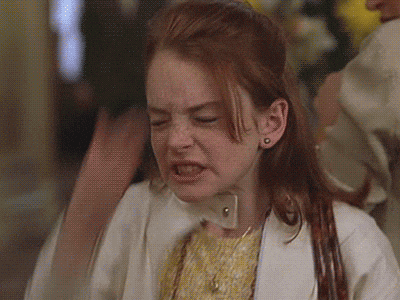 Understandably, the Internet is not happy with these remarks.
I would love to know how many times Charlotte Rampling didn't get a role because she was "too white"

— Copy McPasty, Writer (@KashannKilson) January 22, 2016
Charlotte Rampling said Oscar diversity uproar is "racist to white people." THIS was legal when she was a teenager. pic.twitter.com/pKA9OOP45t

— Dark Kent (@ChocnessMonsta) January 22, 2016
Charlotte Rampling exemplifies the deep & dangerous ignorance of unexamined white privilege & the false utopia it assumes to protect itself.

— deray mckesson (@deray) January 22, 2016
How long did you have your head in your hands when you read Charlotte Rampling's comments

— Owen Jones (@OwenJones84) January 22, 2016
However, not all of the nominees share Ramplings's views. Her fellow Best Actress nominee Brie Larson posted an Instagram caption thanking the Hollywood Reporter for having on her cover but also saying, "Personally, I'm interested in reading their article on #OscarsSoWhite. This is a conversation that deserves attention."
Mark Ruffalo also came forward saying while he will not be boycotting the Oscars, he supports the boycott.
I do support the Oscar Ban movement's position that the nominations do not reflect the diversity of our community.

— Mark Ruffalo (@MarkRuffalo) January 21, 2016
To clear up any confusion. I will be going to the Oscars in support of the victims of clergy Sexual Abuse and good journalism. #Spotlight

— Mark Ruffalo (@MarkRuffalo) January 21, 2016
As we get closer to the Oscars, there will undoubtedly be much more conversation around the issure. Let's hope the #OscarsSoWhite does not only produce disappointing remarks from the actors nominated, but also an important dialogue for the desperately needed diversity in Hollywood in front of the camera and behind. 
Image: "45 Years"
More from BUST
Jada Pinkett Smith Announces Oscar Boycott
Vimeo Supports Lady Filmmakers, Starting With Aidy Bryant