Samantha Bee is back…and just in time to weigh in on Hillary Clinton's bumpy election weekend. Bee hilariously cuts into every recent election mishap in her new episode of Full Frontal. Her responses provide the much-needed relief from this trainwreck of an election.
"Let's get right to the big news, Hillary Clinton has passed away," Bee jokes. "She says she's not dead but as we know she is a liar." Surely, there is no way a weak and decrepit women could ever run a nation! Her lying about her death is just another red mark against her failing track record.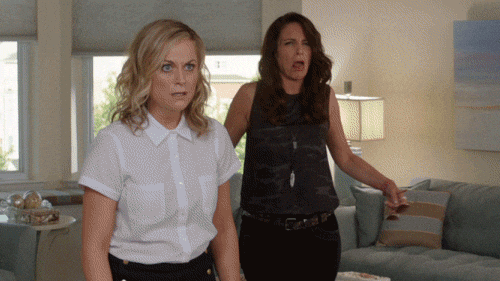 After showing a poll stating Hillary has a lead with 41.9% and Trump at 39.1%, the host adds in "If you're a boy, you will have noticed that it doesn't add up to 100%—that's because of third party candidates!"
Mocking Stein's recent arrest and Johnson's obliviousness on Syria—Bee pipes in that they "give Hillary haters a way to stay morally pure while also putting Trump in the White House."
On Trump's side of the election, Bee discusses his new campaign manager, whose job is to "crush a Klonopin into his McDonald's breakfast Mcflurry and beg him to speak with an inside voice." His new low-tone "makes him sound like he's reading the world's creepiest bedtime story!"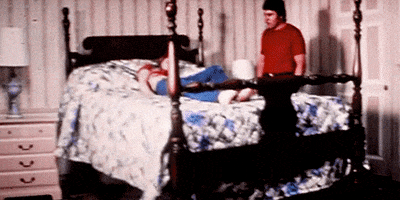 Bee also criticizes Hillary's recent comment stating that 1/2 Trump fans are 'deplorable'. "No! Bad!" Bee said. "Swear to God, Hillary Clinton is the only woman I know who can trip over her own dick. What was that? Did your team just decide, hey, nothing else is working, why don't we try insulting Americans into voting for her?"
Actually, way more than 1/2 of Trump supporters are bigoted and racist. Bee points out statistic after statistic on their viewpoints on immigration and race.
The hilarious video was the perfect start to my day! Check it out below:
More from BUST
Samantha Bee Asks Donald Trump The Perfect Question
Stop Telling Hillary Clinton To Smile
Think Hard Before You Vote Third Party