BUST cover woman Amy Schumer truly is the master of comedic timing. In the wake of Mother's Day, only she could come up with a sketch for tonight's new episode of Inside Amy Schumer that covers an innocent topic–the technological generation gap–with such fierce wit. 
The sketch is as much about moms as it is technology. Schumer pinpoints all those wonderfully cringeworthy things moms do: touch your hair and clothes without your permission, ask for your help and then refuse to take it, and insist they have no clue how to do things you could swear you JUST saw them do. 
My favorite thing about Amy Schumer's sketches is the abundance of women. I love watching a bevy of hot comediennes try to outdo each other dildo-wise as much as the next girl, but I'm happy she handed the spotlight over to two older female actresses, Deborah Rush (who plays her mom) and Kathy Najimy (the therapist).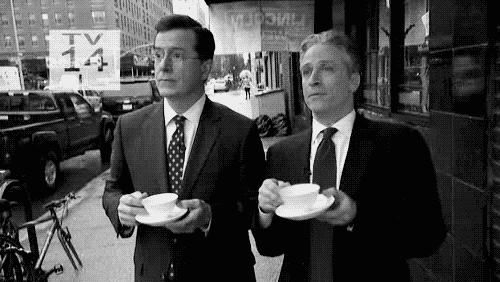 If you feel like mother dearest is driving you to the therapist's couch, follow the wisdom of Inside Amy Schumer: accept her request in the spirit of generosity and maturity, or maybe collapse into an aneurysmal heap as soft music plays, as Amy tends to handle most situations.

Don't miss a new episode of Inside Amy Schumer TONIGHT at 10:30 on Comedy Central, and be sure to pick up the latest issue of BUST Magazine with Ms. Schumer's fab cover!