Blathering misogynist and human Muppet Ted Cruz, who is also running for President of the United States of America, went on a comically awkward sex-talk spiral at a campaign event in Iowa on Monday. During the Q&A portion of the event, a member of the audience asked about "making contraception available to women who want to control their own bodies."
Cruz's response was a cocktail of uncomfortable and inaccurate, talking about condom vending machines when he was in college, being happy he only has two daughters and not seventeen, and ultimately dumping on Hillary Clinton and the Democratic Party's evil concocted war on women.
In his best troubling voice, impersonating Clinton, he bounced on the stage and said, "'Ah, ha! Condom police. I'm gonna make up a completely made up threat and try to scare a bunch of folks into thinking someone's going to steal their birth control!' What nonsense."
Well, not really. Cruz of all people should know for damn well a thing or two about trying to swindle birth control from the masses. Here are but a few examples:
His longtime support of the Personhood Amendment
Cruz believes that "personhood" should be granted at the moment of fertilization, thus making every single instance of abortion illegal. Which leads us to…
When he called birth control and Plan B "Abortifacients"
He outdid himself here, insinuating that it should be illegal (and obviously shameful) even if you make the decision to not get pregnant before fertilization.
When he rattled on about religious freedom without acknowledging women's health after the Hobby Lobby Supreme Court decision
You missed the point, Teddy! You're supporting a lack of access to women's healthcare, period. 
Enthusiastically accepting a crazy person's endorsement
About a week before the Colorado Planned Parenthood shooting (which Cruz has since blamed on a "transgendered leftist activist"), he was endorsed by Troy Newman, a devout pro-life nutjob and author of Their Blood Cries Out. One line in the book says that the US government's job is to ""properly deal with the blood-guilty…rightly involves executing convicted murderers, including abortionists, for their crimes in order to expunge bloodguilt from the land and people." He has defended convicted murderers of abortion doctors and advocates for the death penalty of abortion providers, has been deported from Australia for being "a threat to good order," and thinks that Ted Cruz is the best man for the job of running the United States of America.
When he would rather shut down the government than fund Planned Parenthood, where millions of Americans get affordable contraception
"Every procedural tool" should be used to defund Planned Parenthood. Need I say more?
He thinks employers should be able to discriminate against a potential employee for their reproductive health decisions AKA discriminate against most American women
Earlier this year, Cruz supported a measure in Washington D.C. that would let employers discriminate (AKA NOT GIVE JOBS) based on their reproductive health decisions.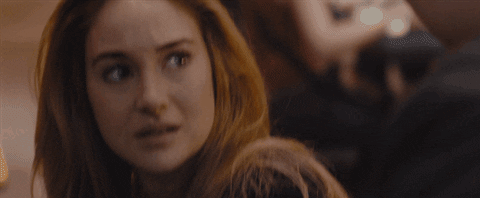 Look, Senator, we're not thrilled about the idea of The Condom Police either, so stop goddamn being one. 
Photo Via Flickr Creative Commons/American Life League and Giphy
More from BUST 
5 Reasons Why Ted Cruz Becoming President Would Be Bad For Women 
The Planned Parenthood Shooting In Colorado, Brought To You By Republican Rhetoric
Mike Huckabee Equates Planned Parenthood With 'Domestic Terrorism'