Which witch resonates with each zodiac sign? Find your inner witch by using pop culture witches from film and TV to match your zodiac sign.
Aries (March 21-April 19): Sarah Bailey, Nancy Downs, Bonnie Harper, and Rochelle Zimmerman from The Craft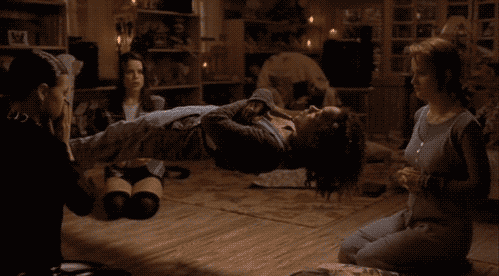 Picking a favorite character from The Craft is extremely hard (although we are partial to Rochelle Zimmerman), which is why we enlisted the whole cast. Each character strives to be the best at their craft and the strongest witch of the bunch—exactly like the ram, who longs to be the supreme leader of the flock.
Taurus (April 20-May 20): Alexandra Medford, Jane Spofford, and Sukie Ridgemont from The Witches of Eastwick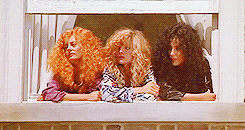 Taurus is known to lust after beauty, charm, and intimacy—which is why all three of The Witches of Eastwick represent the Bull, as each character brings a beautiful, tender, and artistic quality to the witchy trio. Looking for love in all the wrong places lands romantics Alexandra, Jane, and Sukie in harm's way when they encounter hedonistic fuckboy Daryl Van Horne. Using their resilient power and strength, they overcome the possessive relationship they have entered into with the Devil.
Gemini (May 21-June 20): Elaine from The Love Witch


Elaine craves romance and comfort, even concocting love potions to cast spells on men to make them desire her. The dualistic nature of the twins resonates with the motives of Elaine, as both Gemini and The Love Witch are masterful tricksters at heart, even going as far (in the less evolved version of Gemini) as hoodwinking others into falling hopelessly in love with them.
Cancer (June 21-July 22): Endora from Bewitched


Cancer is the protective maternal sign of the zodiac. Who better to represent the crab than Endora, the witchy mischievous meddling mother of Samantha. Hey, all her witchy heart wanted was for her daughter to be happy—even if that meant interfering in her marriage to Darren (who, by the way, did not fulfill her high standards for her daughter).
Leo (July 23-August 22): Louise Miller from Teen Witch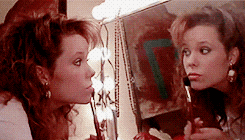 Leos have a rep for wanting to be the biggest, baddest, and MOST idolized lions in town—just like Louise Miller from Teen Witch, who dreams about being the "most popular girl" in high school—and even casts a spell ensuring her admiration and assurance amongst her peers and crush.
Virgo (August 23-September 22): Hermione Granger from Harry Potter


Hermione uses her quick wit and wisdom to help Harry Potter and Ron Weasley defeat evil. As the fair maiden of sorcery at Hogwarts. Like Virgo, Hermione is an extremely loyal and knowledgeable female counterpart to her best friends Harry and Ron.
Libra (September 23-October 22): Elvira from Elvira: Mistress of the Dark and Elvira's Haunted Hills


Much like the sign Libra, Elvira is bubbly, flirtatious, fun-loving, and glamorous—which makes her the perfect witch counterpart to Libra. Don't tip her scales, as she will swiftly seek revenge on those who put a damper on her wacky adventures.
Scorpio (October 23-November 21): Maleficent from Sleeping Beauty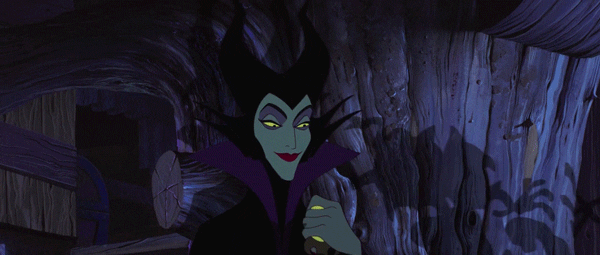 No one understands the statement "has no wrath like a Scorpio (or witch) scorned"—especially when they feel as though they have been deceived—better than Maleficent. After not being invited to the christening of Princess Aurora, Maleficent creates a sinister plot to seek revenge on the royal family. While all Scorpios may not be evil and revenge-seeking, Scorpios do sting those who trespass or hurt them with their venomous stringers, making the Maleficent tale relatable to their intense emotions.
Sagittarius (November 22-December 21): Queenie from American Horror Story: Coven and American Horror Story: Apocalypse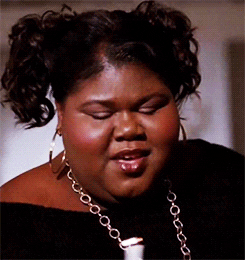 Queenie is a humanitarian, preferring to use education to transform serial killer Delphine LaLaurie's racist views. Queenie seeks out philosophical ways to help others change, evoking the power of worldly and forgiving educator Sagittarius. Also, like galaxy protector Sag, she even sacrifices herself for Voodoo Queen Marie Laveau.
Capricorn (December 22-January 19): Ursula from The Little Mermaid


Business witch Ursula makes Ariel sign a contract before granting her legs to walk the Earth in exchange for her beautiful singing voice. Like Capricorn, Ursula is all business—taking care of the legalistics of the deal before granting the mermaid's wish.
Aquarius (January 20-February 18): The Weird Sisters from The Chilling Adventures of Sabrina


This threesome of witches from the Academy of the Unseen Arts serve, much like the sign Aquarius, as the social justice warriors of the show—tormenting mortal boys for their wrongdoings against others and society.
Pisces (February 19 to March 20): The Blair Witch from The Blair Witch

The Blair Witch is a spiritual being, much like enigmatic Pisces. Both Pisces and the Blair Witch strive to understand and relate to the outside world in mystical ways, using their inward powers to attack the outside forces who serve as a threat.
Published October 30, 2018
top photo: Elvira, Mistress of the Dark
More from BUST
"The Craft" Actress Rachel True Is Now A Tarot Expert: Interview
Understanding Hecate, Goddess Of The Night, The Moon, And Magic
Astrology 101: Conquering The Birth Chart