The face of Pinot Noir (in the boudoir), Tituss Burgess, has launched his own line of wine called Pinot by Tituss inspired by his hilarious music video on The Unbreakable Kimmy Schmidt. This is the most fabulous celebitry side-hustle we've seen recently. On the Pinot by Tituss website, you can pre-order a bottle now and it will be shipped by March 14th, just in time for you to binge watch Unbreakable Kimmy Schmidt with a bottle of Pinot Noir because you're a star.
Unbreakable Kimmy Schmidt – Music Video "Peeno Noir" from InSync + BemisBalkind on Vimeo.
A bottle only cost $24.99 because Tituss wants his pinot "To be enjoyed by all the fabulous Kings and Kweens. Pinot makes things fun."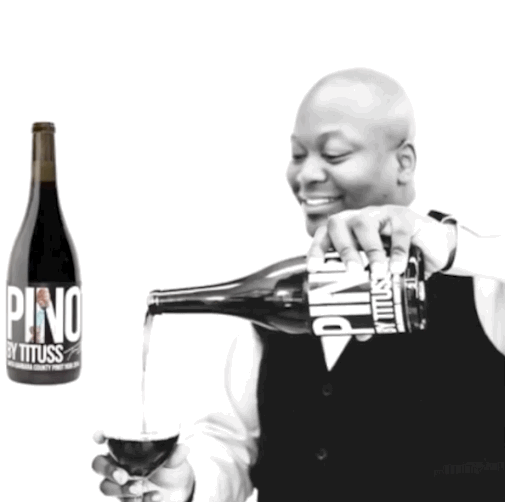 Even if you aren't planning on ordering a bottle (Which…why not?), you should go onto his website to hear Tituss singing Peeeno Noiiiirrr over some club music and see Tituss adorably pouring you a glass of his pinot. (Also seen on Pinot by Tittuss' Instagram)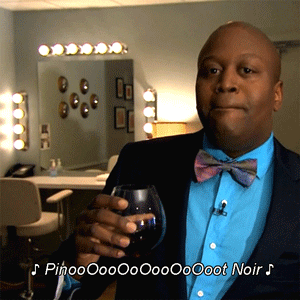 So this later month, grab some Pinot Noir with Rosanne Barr and find out who your real friends are while binge-watching Kimmy Schmidt. 
Image via instagram/ Pinot by Tituss
More from BUST
Sarah Paulson And Holland Taylor Are Relationship Goals AF
Margaret Cho's New Album 'American Myth' Song List And Commentary: BUST Exclusive Premiere
This Cat Is So Cute You Might Scream