It was just last week that TIME Magazine issued a poll to its readers asking what word they would most like to ban in the year 2015. Included in the list were words like "bae" "kale" … and "feminist." It was just ten seconds after that, that the Internet rightfully lost its shit.
Some of my favorite tweets regarding the incident include:
TIME's original argument against the word went as follows:
You have nothing against feminism itself, but when did it become a thing that every celebrity had to state their position on whether this word applies to them, like some politician declaring a party? Let's stick to the issues and quit throwing this label around like ticker tape at a Susan B. Anthony parade.
I don't know. Maybe TIME Magazine really was annoyed with the word. Maybe they were just trying to troll us ("breaking the internet" does seem to be a pretty popular goal nowadays). Maybe they were never invited to that Susan B. Anthony parade they spoke of and they're still bitter about it (Let it go, TIME… also, how old are you?!)
It doesn't matter. The list was irresponsible. Yes, TIME doesn't really have the power to ban words, but it does have the power to spread a message and its idea that feminism is a trendy word that would make anyone want to "seek out the nearest pair of chopsticks and thrust them through your own eardrums like straws through plastic lids" is wrong. That isn't even to say anything of the other rightful grievances with the list, including that the majority of the terms are popular in youth and African-American culture.
Nancy Gibbs, the managing editor for TIME magazine has since issued the following apology on the polling page:
TIME apologizes for the execution of this poll; the word 'feminist' should not have been included in a list of words to ban. While we meant to invite debate about some ways the word was used this year, that nuance was lost, and we regret that its inclusion has become a distraction from the important debate over equality and justice.
So this apology means that the potential ban has been banned right? No, definitely not. If you go to the polling page, the word is still up there. In fact, "feminism" is still winning (although we can look to the nasty online bulletin board "4chan" for that explanation).
TIME Magazine's decision to keep the word on the list, even after issuing an apology about the original inclusion, seems like the ultimate #sorrynotsorry, which is ironic since that phrase is also included in the poll.  If you're going to say that the word should not have been included in the list, it only makes sense that the next step would be to TAKE THE WORD OFF THE LIST.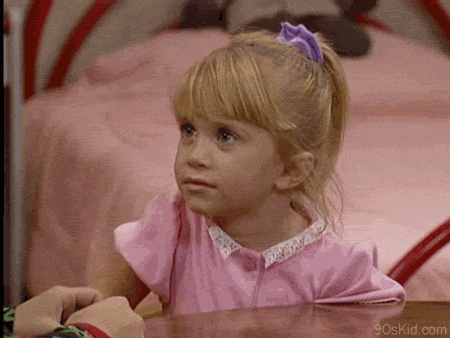 Since the editor's note, TIME has also published a piece, perhaps as a supplement to the original apology, by activist, author and feminist Robin Morgan titled, "Feminist is a 21 Century Word." In her writing, Morgan discusses the important history of the word and its definition, writing that:
It means freeing a political force: the power, energy, and intelligence of half the human species hitherto ignored or silenced. More than any other time in history, that force is needed to save this imperiled blue planet. Feminism, for me, is the politics of the 21st century.
Agreed. Feminist is the politics of the 21st century. Which means that its staying. Staying in our vernacular. Staying in our culture. And unfortunately, staying on that list even after the so-called apology.
So I'll leave you with this, TIME. Next year, here are a few suggestions of words/ phrases that you may want to include in your annual poll. Let me know what you think:
"Don't."
"No really, just don't."
"I'm promise you that this is a bad idea."
"Get those chopsticks out of your ears and listen to me!"
(…and just because I'm curious….)
"What did 'kale' ever do to you?"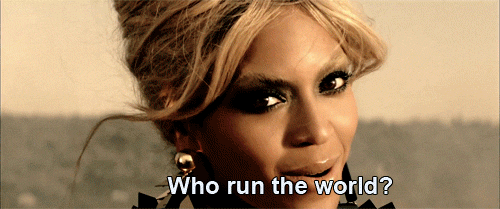 What do you all think about the apology? Let us know in the comments!
Images via PopStache, Twitter, Giphy, ReactionGifs, BlackFeministRising