Taylor Swift was in court yesterday testifying against a DJ that was fired for grabbing her ass, and she's handling herself on the stand like a boss bitch. The case stems from a June 2013 incident in which she accused former DJ David Mueller of Denver's KYGO station of reaching up her skirt and grabbing her bare ass at one of her backstage meet-and-greets. According to CNN, Swift's people told KYGO officials, and Mueller was fired two days later following the station's own investigation, which wasn't that difficult because there's a photo that captured the moment.
But in 2015, this dude sued Swift, her mom, and her radio promo director for "defamation" saying that Swift made all of this up in her head (despite the photo evidence to back her up) and that it's unfair he got fired. He's suing her for $3 million because of course he is. Swift fired back, maintaining that yeah he fuckin' did do it, and is countersuing him for $1 because she doesn't need the money, honey, she's making a statement that women's voices should be heard. And she's fighting back with feminist ferocity, holding her own on the stand and refusing to be fucked with.
Here are 7 fiery quotes from her testimony yesterday, transcribed by Denver's ABC 7, that will have you saying, "Get him, bitch."
1. When asked about Mueller's testimony that it was an accident or maybe he just touched her skirt or rib or something, Swift clarified, "It was a definite grab, a very long grab… he stayed onto my bare ass cheek as I lurched away from him uncomfortably. The first couple of milliseconds I thought it must be a mistake. " She later added, "He did not touch my rib, he did not touch my hand, he grabbed my bare ass."
Because it's not difficult to tell the difference between someone grazing your rib versus deathgroping your ass.
2. When viewing the photograph at the center of the incident and asked if she's was suuuuure it was Mueller, Swift maintained, "It happened to me. He had a handful of my ass. It happened to me. I know it was him," Swift says of Mueller. "I didn't need a picture. I could have picked him out of a line of a thousand…this is not alleged. I don't need you to grill me about the tiny details of this photograph. You can ask me a million questions — I'm never going to say anything different. I never have said anything different."
Standing her ground, point blank, while checking his attorney at the same time. 
3. When Gabe McFarland (Mueller's attorney) asked the singer why the front of her skirt did not appear to be lifted in the photo, she clapped back, "Because my ass is located in the back of my body."
Yes, queen. She cannot be bothered with these dumbass questions.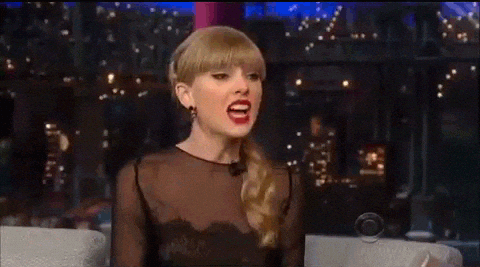 4. McFarland also noted that Swift was closer to Mueller's girlfriend, Shannon Melcher, who also appears in the photo, than him. "Yes, she did not have her hand on my ass," Swift replied.
Distancing yourself from the dude sexually assaulting you… makes sense. His attorney is steady grasping for straws.
5. When it was suggested that maybe she should be critical of her bodyguard for not stopping the groping, she clapped back, "No, I'm critical of your client sticking his hand under my skirt and grabbing my ass. "
Let's play the blame game like it's not Mueller's responsibility to just not be a creep in the first place. Please.
6. When asked about her reaction to the news he got fired, Swift stated, "I didn't have a reaction to a strange person I didn't know losing his job. . .that was a product of his decisions, not mine," Swift said. "I'm not going to let you or your client make me feel like this is my fault."
Because she will not tolerate these victim-blaming statements, which are used to defend perpetrators all. the. time. See Bill Cosby's case.
7. Continuing to answer how she felt about him being fired: "I don't know anything about Mr. Mueller," she reinforced. "I think what he did was despicable, horrifying, shocking, but I don't know him at all."
Shade that lowlife fucker, girl.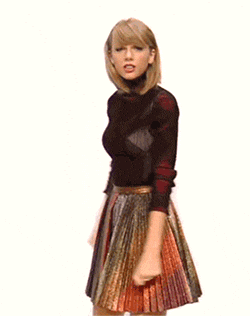 And if you thought you were reading a lot of ass, you were right. According to the Denver Post, "her hour-long testimony may have featured the highest number of times the words 'ass' and 'cheek' have been used in combination in a courtroom." 
Photos: (Header) Screenshot from Taylor Swift's "Bad Blood"; Screenshot from Twitter, @TMZ
More From BUST
Kesha Has Risen, And Dr. Luke Better Start Praying
10 Feminist Anthems To Empower You
R. Kelly Is Allegedly Running An Abusive Cult, Because Powerful Abusers Can Get Away With Anything