Rashida Jones' soulful songstress sound is featured on Boss Selection's new single, "Flip And Rewind." Since she is one of our favorite feminists in Hollywood (and a former BUST cover girl!), the news that she collaborated with L.A.-based artist Boss Selection was pretty exciting. It's not surprising that Rashida is musically inclined–it's in her blood. Her dad is revered music producer and artist Quincy Jones, who has won more Grammys than any living musician. "Flip And Rewind" is the first single out for Boss Selection's album "Volume One," set to be released Dec. 8. 
The single has a groovy beat, sensual lyrics and a smooth tone that highlights the pipes of our girl, Rashida! Give it a listen, it will have you boogieing in your seat and hitting repeat.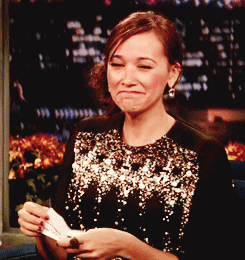 "Flip And Rewind," is available for purchase in the iTunes store, and be sure to check out Boss Selection's album "Volume One" in December!
Photo via Dannijo
More from BUST
'I'm Ethnic,' Rashida Jones Reminds Red Carpet Reporter
Watch Rashida Jones Sing An Ode to Stuffing Because WHY NOT