What happens when gaudy excess and punk rock recklessness merge? You get PRIMA's newest video, "Diva." PRIMA is a Brooklyn post-punk powerhouse headed by charismatic frontwoman Rose Blanshei. The music is lightning-charged, with inventive guitar hooks, dark fuzzy riffs, and foreboding breaks buzzing with overdrive and amp noise, all driven by the sheer energy of Blanshei's declarative vocals. Blanshei sings, "Get in control like a diva / I'm in control / I'm in control."
According to Blanshei, the song itself resembles a schizophrenic breakdown of a woman trying to figure out how to be a human in America, particularly in the age of advanced western capitalism. "Diva" is all about juxtaposition — the moments when light and dark merge, or when we turn the binary on its head and realize that not everything is as black and white as we've made it out to be. It is an economic critique of capitalism as well as an anthem of empowerment for women who are out there making their own money and in control of their own lives.
The video is directed by Joe Wakeman, who, upon hearing the song, approached Blanshei with the outlandish premise for a video that would be like, "Marie Antoinette gone wrong with a brothel full of insane women, inspired by J-pop and the Czech film Daisies." Wakeman and Blanshei enlisted the help of local hero Gwynn Galitzer, musician and founder of zine Suffragette City. Galitzer, a former costume designer, brought over a trunk of funky costumes, gracing the diva set with handmade dresses and dresses by Japanese designers in the "Lolita" tradition, a Harajuku subculture fashion trend that began in the 1990s. The video stars Nikki Belfiglio from the Brooklyn band Bodega, Mark Ballyk, and Anastasia Olowin, and features makeup by Kathryn Shearing and Cindy Bagby.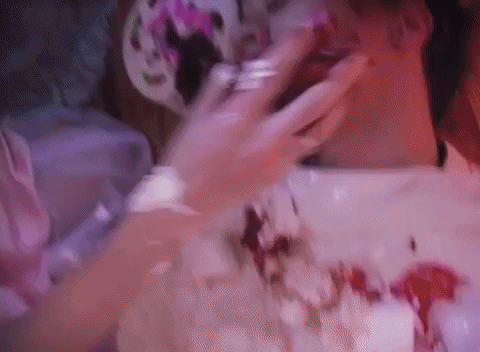 All these wild elements come together to bring you "Diva," a feminist anthem that celebrates the idea of being the sheer source of female energy while also all at once making so much fun of it.
You can stream PRIMA's newly released single here:
first image supplied by PRIMA
More from BUST
11 Books By Women To Read In January 2018
Penny Arcade Gets Real About Trump, Gentrification, And New York In "Longing Lasts Longer"
The Cranberries Lead Singer Dolores O'Riodan's Death Leaves A Hole In The Heart Of Sad-Girl Rock