We're trying a new feature here at BUST.com — a roundup of the day's biggest feminist political and pop culture news.
After Uma Thurman's revelations about the dangerous and dehumanizing conditions Tarantino made her work in on the set of Kill Bill 2, Jezebel found some vintage Tarantino sexism: a 2003 interview in which he insisted that Roman Polanski's 13-year-old rape victim "wanted to have it." He said: "She wanted to have it and dated the guy […] and by the way, were talking about America's morals, not talking about the morals in Europe and everything. […] Look, she was down with this."  
Black Panther reviews are here, and they are strong — the movie currently has a 100% score on Rotten Tomatoes. At Black Girl Nerds, Jamie Brodnax writes:
The final word: it's afro-futuristic and Blackity-black as hell. It's everything I've ever desired in a live-action version of this popular superhero and yet so much more. Quite frankly, the experience is indescribable. I left the theater wanting to see this movie at least 10 more times. I already know that Black Panther's weight in gold at the box office will be in repeat viewings, because we just won't want this cinematic experience to end.
In other superhero news, the trailer for Jessica Jones season 2 dropped this morning. I'll leave it for you here.
In not-so-great entertainment news, Game of Thrones showrunners David Benioff and D.B. Weiss have been named as the writers and producers of three new Star Wars movies. In response, Maureen Ryan at Variety did some research and found that 96% of Star Wars' creators have been white men. 
Tarana Burke — activist and founder of the #MeToo movement — has signed a book deal for a memoir called Where The Light Enters, which will be released in early 2019, writes the Associated Press. In a statement, Burke said, "More than anything, this memoir will provide survivors across the spectrum of sexual abuse a road map for healing that helps them understand that the 'me too' movement is more about triumph than trauma and that our wounds, though they may never fully heal, can also be the key to our survival." 
Roxane Gay has a new piece in Marie Claire about the age-old "art vs. the artist" debate. Discussing predators like Bill Cosby, Woody Allen, Roman Polanski, and others, she writes: "We can no longer worship at the altar of creative genius while ignoring the price all too often paid for that genius." 
Speaking of predators, Oregon state senator Jeff Kruse has been found to have a "longstanding pattern of unwelcome physical contact" after complaints from two female state senators, Sara Gelser of Corvallis and Elizabeth Steiner Hayward of Portland, spurred an investigation, writes NBC News.
We've been covering the case of the 18-year-old girl — Anna Doe — who was arrested, then raped, by two NYPD cops, who claim the sex was consensual. Her case has brought attention to the fact that in 35 states, including New York, officers can legally have sex with detainees. BuzzFeed talked to Anna as well as politicians and activists — hopefully this will bring some much-needed attention to this story. 
A new study shows that male Uber drivers earn 7% more than female Uber drivers — showing how the wage gap occurs in the gig economy. Quartz breaks it down. 
Arizona state Rep. Athena Salman is fighting for a bill that would make menstrual products free in women's prisons. According to 91.5 KJZZ, the all-male committee hearing her argument complained that she used words like "period," "menstruate" and "heavy flow."  
And let's end on a light note: according to Polygon, there's a live-action Kim Possible in the works at Disney. How do you feel about that?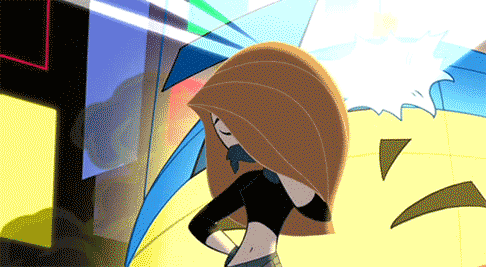 top photo: Quentin Tarantino by Gage Skidmore via Flickr Creative Commons
More from BUST
Uma Thurman's Instagram Video Shows How Much Danger Quentin Tarantino Put Her In 
Week Of Women: February 2-8, 2018
BUST's 10 Best Bets For February And March 2018