June has us feeling end-of-school and summer vacation vibes, so we turn to vintage Jennifer Grey as muse. From adorably innocent to calculating and ruthless, the moods of Baby Houseman & Jeanie Bueller can be applied to summer joy and angst. Here are some gifs to use in some likely summer scenarios, so that you too can have the time of your life.
When someone reminds you it's only Monday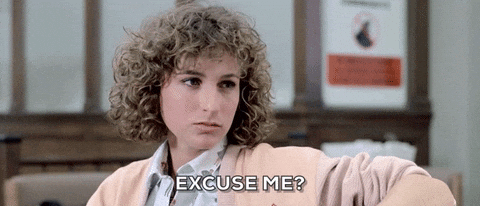 Out with your girl and dude in the corner is being a creeper.
After that kale salad successfully works its way through your system.
Feigning interest on a Tinder date.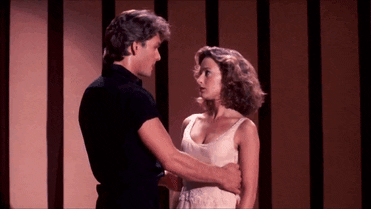 Or not feigning at all.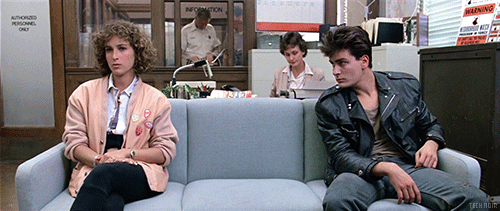 Watching an interview with Donald Trump Jr.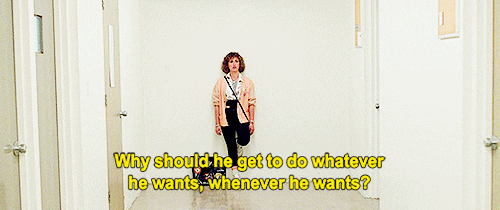 Pretending you don't know that you look cute AF.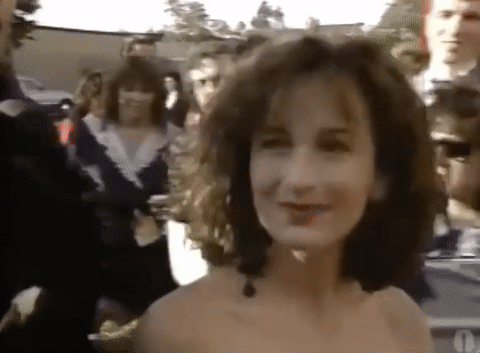 And then not hiding it at all.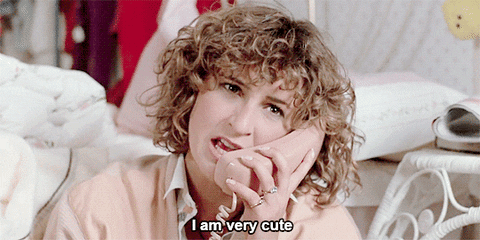 Watching an interview with Eric Trump.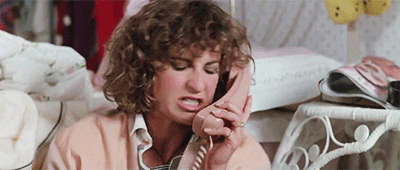 Besties suggest an adult ladytrip to Disney.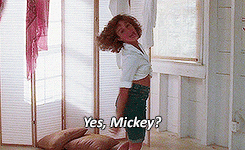 When he sucks at foreplay.
But those abs, tho….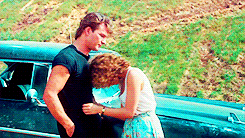 Accidentally turning on Fox News and then you can't get the channel to change.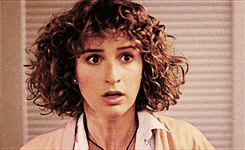 There are two of you but only one tater tot remaining.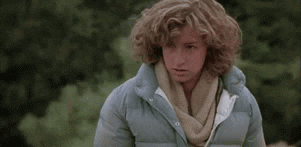 Getting mansplained.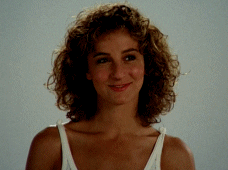 Conversations with your dog.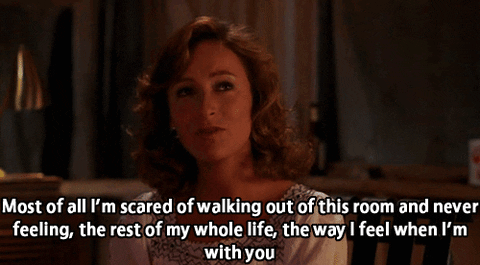 Top photo: Ferris Bueller's Day Off
More from BUST
30 Years Of Abortion In Film, From "Dirty Dancing" To "Obvious Child"
20 Feminist Gifs That Totally Speak The Truth