It's a well-known fact that Amber Rose is very comfortable posting fire selfies on social media. Most recently, she posted a photo of herself featuring none other than (drumroll please) her bush! Though we loved it, the photo has been taken off Instagram because it "violates the site's community guidelines" — even though nothing is showing other than her bush. She responded with a video of the eye roll we were all feeling and a smile with the comment, "When IG deletes ur fire ass feminist post but you really don't give a fuck because everyone picked it up already #amberroseslutwalk#bringbackthebush." Even though Instagram took it down, the photo circulated and everyone was paying attention to her event and how Instagram deemed her bush too inappropriate for their site. Twitter left the photo up though, and an offended Piers Morgan tweeted, "Put it away, luv. Thanks." Morgan relied on petty insults and a misinformed understanding of body positivity in his fight with an unofficial expert the field.
>Rose respond to his initial tweet completely unfazed, with this hashtag "#IllTakeThingsMisogynisticAssholesSayfor500Alex," to which Morgan tweeted, "It's not 'misogyny' to think that posting nude photos in the supposed name of feminist empowerment is pathetic attention-seeking bulls**t." Rose pointed out that the photo, by definition, was not a nude; nothing was showing besides her pubic hair, and it isn't her fault if that makes him uncomfortable. Rose put Morgan in his place but he still didn't seem to understand anything she stands for. He illustrated this by saying, "Shall we have a cup of tea instead & discuss where you're going wrong re feminism?" 
She also managed to bring the focus back to her organization and the event she was promoting: the Amber Rose SlutWalk, which is October 1st and was created with the hopes of "raising awareness about sexual injustice and gender inequality." Rose then pointed out the double standard of Adam Levine promoting a cause with a borderline nude photo and that being fine, but her efforts are "pathetic attention-seeking bulls**t." With this Rose, wins and Morgan responds with, "THIS is what Emmeline Pankhurst fought so hard for? Jeez." Morgan has already proved he knows very little (or at least not enough) about the vast world of modern feminism, but he throws in the name of a famous suffragette to make it sound like he has a clue. Their fight evolved into an invitation to be on each other's show, so we can expect to hear more from the two.
Rose tweeted that she's "not here to argue about feminism I'm here to educate and bring awareness." Rose managed to bring awareness to body positivity and her event by embracing her bush and sharing the photo. Rose is not alone in this; more women have started to embrace their body hair. Rose best sums up our attitude towards the subject when she said, "Uncomfortable? Get over it."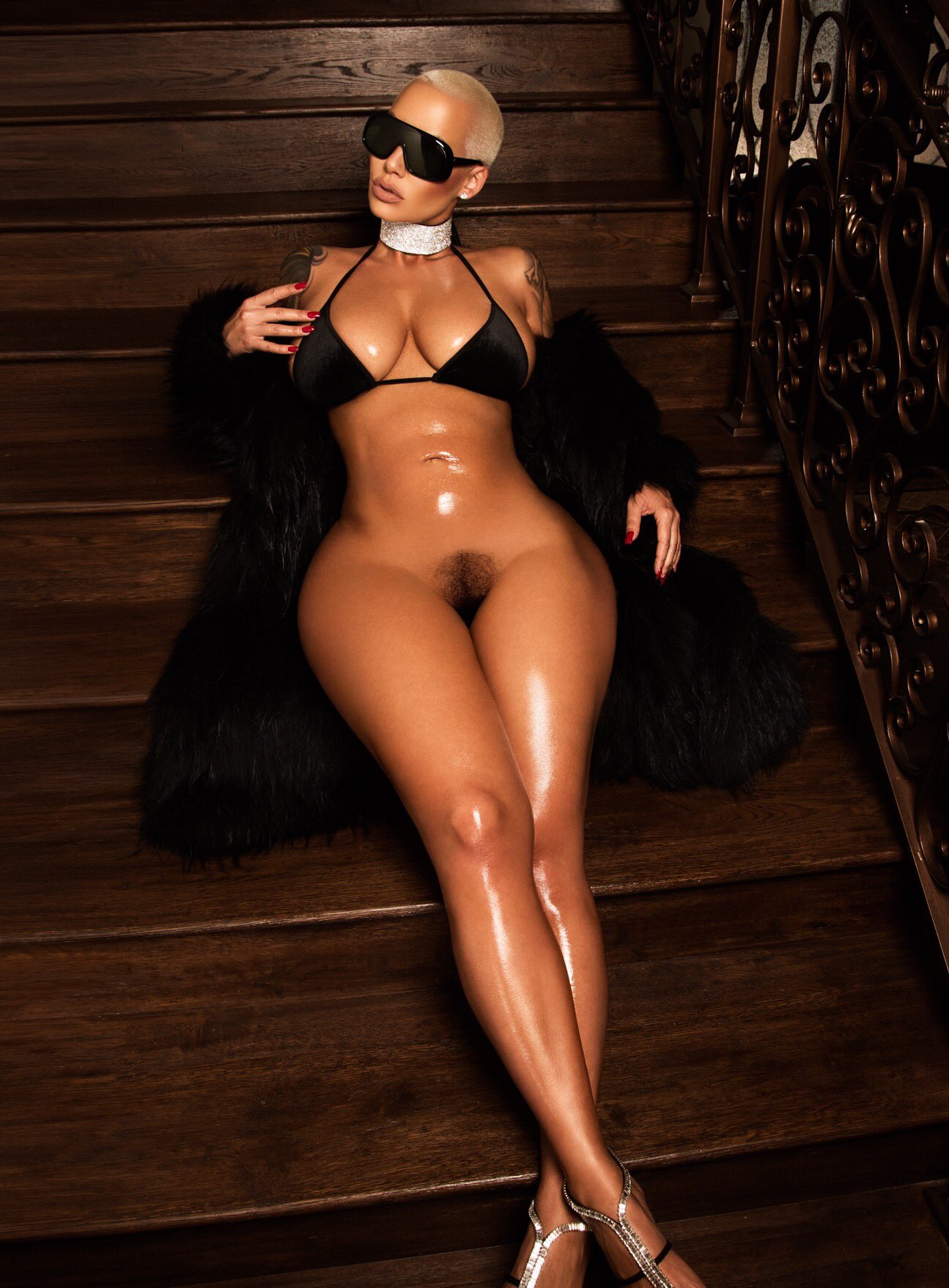 Photo Credit: Amber Rose/Twitter
More from BUST
One In Four Women Has Stopped Removing Her Body Hair
Ashley Graham Loves Her Full Bush
Watch These Girls Take On Body Hair Stigmas And Self Love In This Inspiring Video