The latest Congressional Giant Waste of Time, A.K.A. hearing on Benghazi, was a GIANT WASTE OF TIME. Republicans should shut the fuck up about Benghazi. It has been a sham to prevent Clinton from becoming president and executive ordering them all off the island and everybody knows it. Shut. The. Fuck. Up. Here are five reasons they need to SHUT THE FUCK UP.
1. The amount of money and time wasted
The Minority Site of the Select Committee on Benghazi estimates that $4,819,205 (as of 3:30 p.m. 10/23/15 EST) has thus far been spent on fruitlessly interrogating Clinton on a tragedy that she obviously did not engineer and has lost plenty of sleep over. The Benghazi Research Center estimates that roughly $20 million will be spent when all is said and done. It also details all the reports, witness testimonies, allegations, and general bullshit the investigations have whacked around for how long? 1151 days as of 10/23/15, according to the Benghazi Research Center. That is the total number of days since the very beginning of the investigations. The Select Committee on Benghazi alone has spent over 500 days doing said bullshit, which, according to the The Minority Site of the Select Committee on Benghazi, is longer than the investigations of Pearl Harbor, the Kennedy Assassination, Iran-Contra, and Hurricane Katrina. SHUT THE FUCK UP, ALREADY.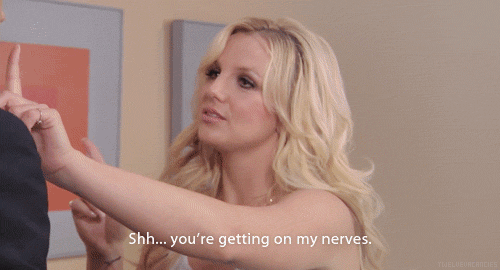 2. Their adorable obsession with emails
It is an obsession which, in these latest hearings, has told us nothing except Republicans seem to have forgotten that people do still talk on phones, have in-person meetings, and even sometimes, on the craziest and wildest of occasions, send and receive memos on paper. Real, physical paper. For example, Representative Susan Brooks (R-IN) hauled out an enormous stack on emails from 2011 and a smaller stacked from 2012. She then demanded why there were so few emails about security in Benghazi in 2011 than in 2012. Clinton explained to her that when the urge strikes her, she likes to hang out with her staff in person, just for kicks.
3. EVERYONE, including Fox News, agrees it is all bullshit
Even Erick Erickson. 'Nuff said. Shut the fuck up already.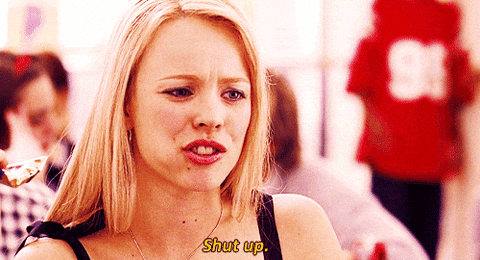 4. They have no respect for diplomacy
They have zero perspective on the importance of using diplomats in dangerous situations, using military action as a last, a truly last, resort. As Hillary Clinton called on the committee to "reach for statesmanship," the Republicans reacted like the whiny children parents want to disown. America is disowning you, Republicans.
Images via Giphy, videos via YouTube
More from BUST
5 Most Genuine Moments Of The Democratic Debate
Top 5 Moments From Lena Dunham's Hillary Clinton Interview
Some Thoughts On Hillary, Al, And Clinton Fatigue