There's nothing more ideal than home goods as a gift. Here are 4 upcoming trends that will delight and brighten the home of anyone on your gifting hit list!
If you're in the Boston area this weekend you can pick them up at the one and only BUST Craftacular happening on Saturday 11/28 and Sunday 11/29 at the Boston Center for the Arts Cyclorama from 11AM to 6PM each day! Check out more details here.
Trend #4: Animal Accents (present unexpeted creatures in unexpected ways)
Get it from booth#113, Rocks and Salt – Vegan Meat Cuts
Their R&S Scullery line of kitchen accessories includes adorable hand and dish towel sets, tea towels, and linen towels. Each is printed with a diagram of choice cuts of your favorite natural vegetables and fruits in bright colors, utilizing typography and clear, clean lines to make each one pop.
Get it from booth#49 & 49,Lusterity – Whale Board & Cheese Plate
This whale board and cheese plate is just adorable. That baby whale wine cork? Perfection. This is just the right gift for anyone who is into making nice charcuterie spreads, because this cutting board doubles as a cheese plate.
Get it from booth#3,Migration Goods – Cat Dumplings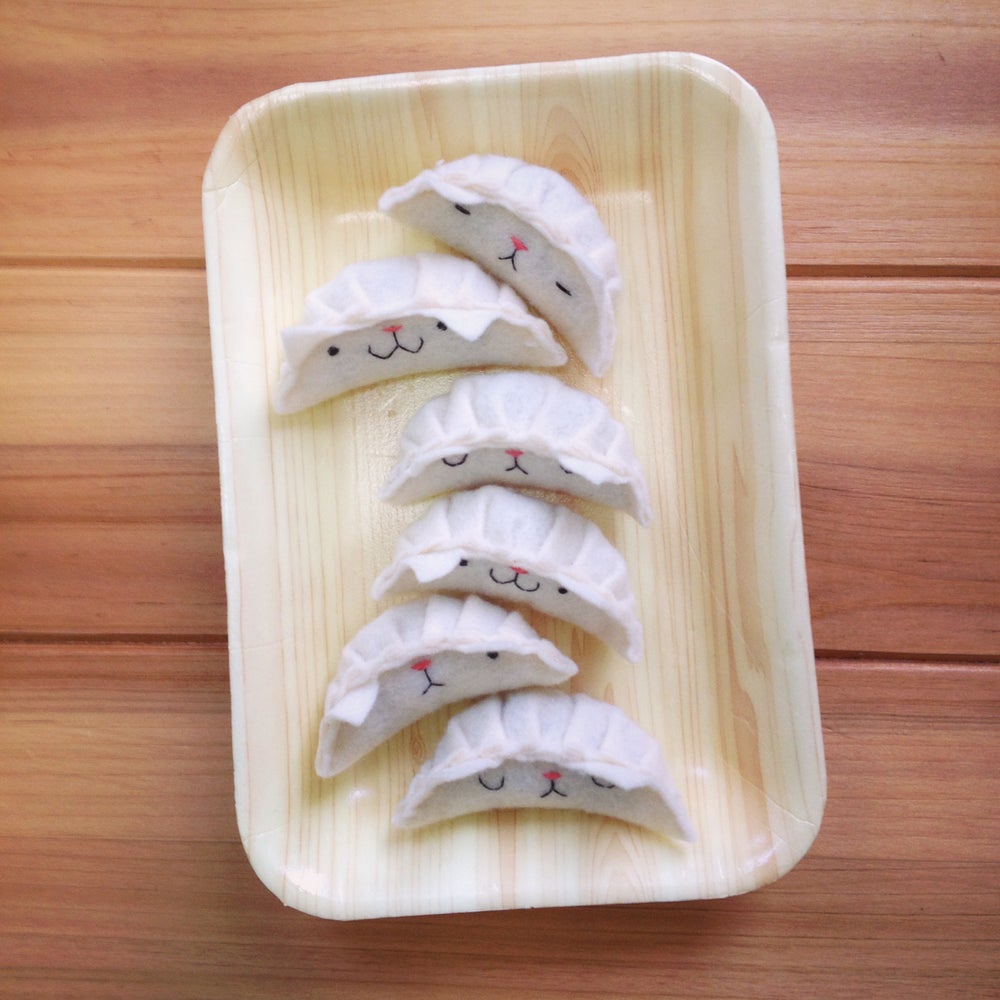 Stocking stuffers for the cat lover in your life – or your cat! These delicately stitched cat dumplings come in three kinds: plush, lavender, and cat nip. The lavender version are filled with polyester and high-quality Provençal lavender buds, while the catnip editions have US-sourced organic catnip. You can also purchase them in three options: happy, sleepy, or 'meh' facial expressions.
Trend #3: More Air Plants (they grow anywhere!)
Get it from booth#102B,Christina Kosinski – Hanging Planters
The air plant trend has been going strong for a while now. These low maintenance plants are the perfect way to add a little green to any space. These hanging planters are tied with 100% hemp twine, and are crafted with wheel-thrown mocha stoneware line with white and dipped in black licorice. They would turn any small space into a miniature garden, making them a great gift for both plant aficionados and newbies alike.
Get it from booth#102A, Rebecca Daryl – Air plant weavings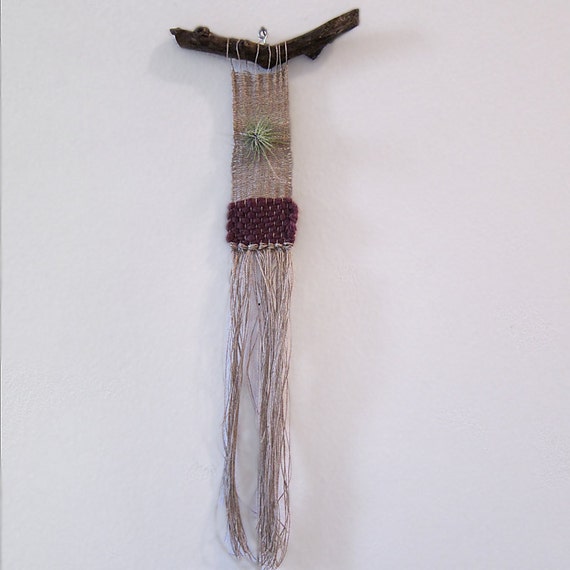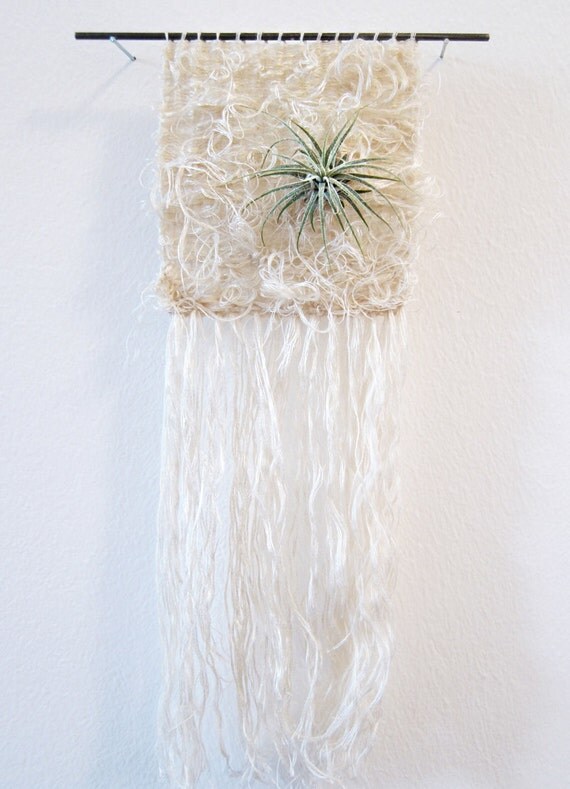 These woven wall hangings are crafted from linen, cotton, found branches, and air plants. Their unique structure makes them a great gift for friends who love plants, but are terrified of the idea of taking care of houseplants. They're also made for those who love this creative marriage between woven items and nature.
Get it from booth#114, PDA Planters – Living Necklaces
A plant that you can wear? We were naturally dubious, but these living necklaces also utilize the magic of air plants, with the look and feel of a potted plant. They're made by hand from upcycled cork, carved and inlaid with stone, wrapped with hemp, and suspended on a chain. They're also sure to be the first of a kind for any lucky gift recipient.
Trend #2: We're Still Putting a Bird On It (because you can't hate on tiny dinosaurs)
Get it from booth#12, L and M Studio – Hanging Birdhouse & Feeders

If you have a bird lover in your life, these are a terrific gift idea. Made of porcelain and incredibly easy to use, they also double as gorgeous outdoor home décor. They come in a variety of colors and sizes, and can also be used as hangers for plants, and as baskets for jewelry or garlic.
Get it from booth#59, Sarah Brueck Williams – Stained Glass Feathers
Photo Credit above: Photo: Joseph Gonzalez-Dufresne www.jgddesignphoto.com
These gorgeous stained glass feathers can hang inside or outside, and will create a landscape of stunning colors when the sun comes out. Bird lovers and artists will love these, and if you know a bird-loving artist, they become a must-have. They come in several color palettes: rainbow, beach, and neutral, as well as to mimic the actual feathers of bird species.
Get it from booth#89A, Maisonwares – Fabric Light Switch Cover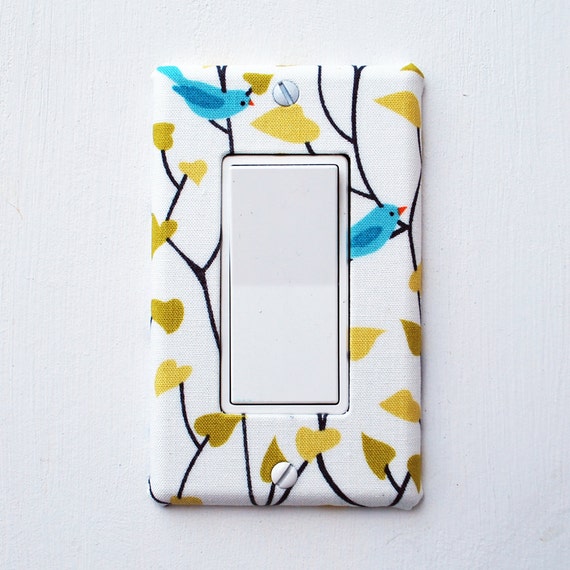 Maisonwares sells quite a variety of feather-adorned light switch covers that are evocative of nature and fluttering wings. They are made of 100% cotton fabric, and come with replacement screws to make installation easy.
Trend #1: Unbeweavable Pillows (bright weaves on neutral tones are all the rage)
Get it from booth#103, Raisa Antonia – Woven Pillows
These woven pillow covers will stand out on the couch, the chair, the bed, or anywhere else, making them an easy target as home décor gifts. Each is loomed by hand with wool and lined with organic muslin. They come in a variety of colors and styles.
Get it from booth#16, Secret Ships – Fair Trade Weaves
Fair trade pillow weaves in these bright and eye-catching patterns are a great alternative home décor gift that your recipient can feel good about. They come in a wide variety of colors and styles.
Check out these and over 100 more of the trendiest, giftable craft vendors this weekend at the BUST Craftacular!