Happy National Waffle Day! We're celebrating by bringing you some of the many, many gifs out there of beloved Parks & Recreation character Leslie Knope eating waffles. Or talking about eating waffles. Or thinking about eating waffles. Basically anything to do with waffles and Leslie Knope, it's here. Enjoy the gifs, and I hope you find time to treat yo self to a waffle today, too — it's what Leslie Knope would want.
The most romantic gift: Waffles
Yep: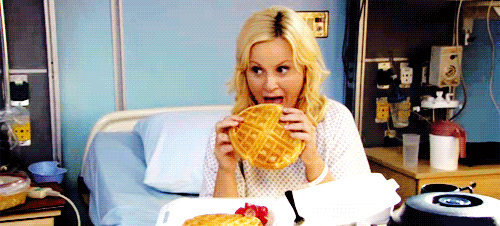 Buying a waffle sundae: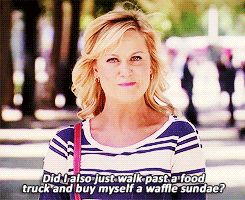 Eating that waffle sundae: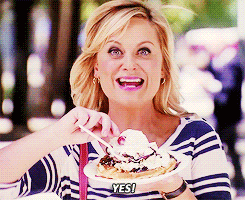 Showing JJ's Diner's waffles some love: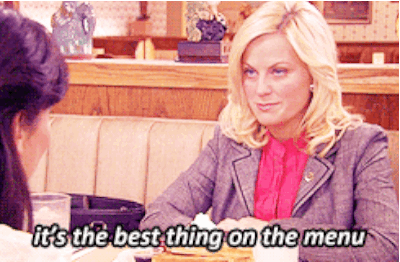 Yum: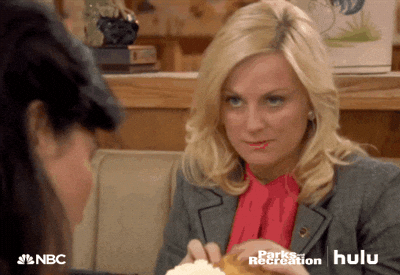 Ready to fight for her waffles: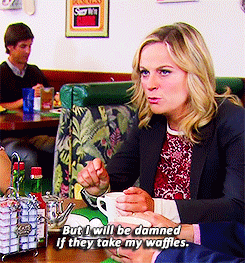 Preparing to eat waffles:
Actually eating waffles:
Being given some bad news waffles by Ann: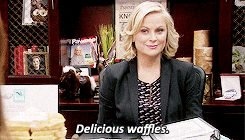 Listening to Ann try to soften the bad news that she's moving away with waffles: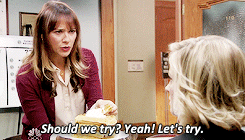 Ooh, whipped cream: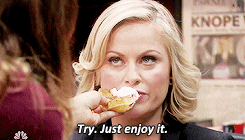 It worked!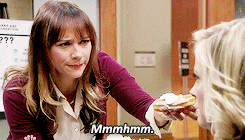 Asking the important questions: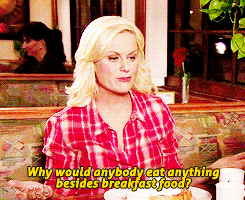 Realizing the friendship waffles from Ron were actually distraction waffles:
And finally, words to live by: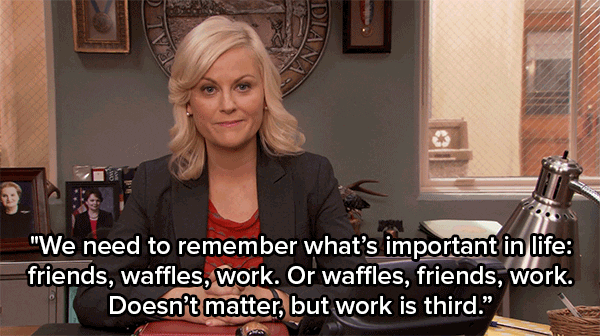 More from BUST
10 Times Leslie Knope Was A Total Feminist Badass
3 Galentine's Day Coloring Pages To Give To Your Bestie
8 Crafts To Revive Your Love Of Parks & Rec
Erika W. Smith is BUST's digital editorial director. You can follow her on Twitter and Instagram @erikawynn and email her at erikawsmith@bust.com.