The holiday season is the time to shine, check out these brands and their awesome accessories!
This adorable bear necklace is just one of many: Eunyoung of Baubou designs all different pieces of jewelry, such as eye necklaces, wink brooches, and gemstone rings. No matter which one you choose, these simple and elegant pieces are all made in Eunyoung's studio here in New York.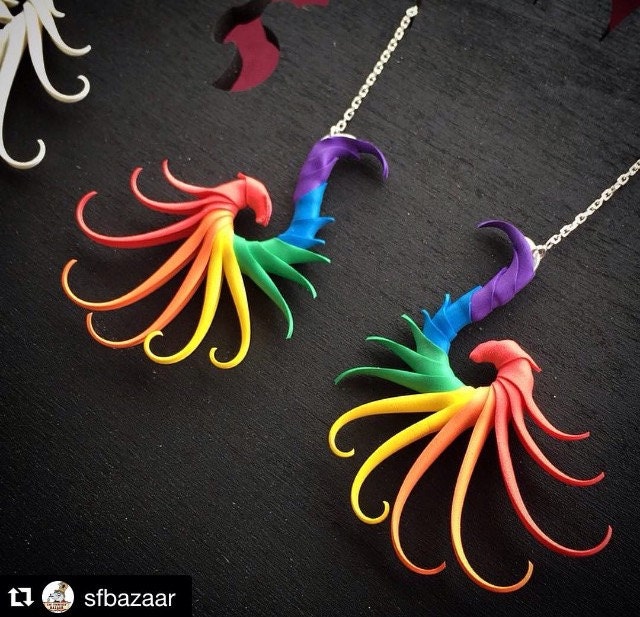 Hey there, showstopper! These rainbow swoop earrings are as colorful and bold as your attitude, and Zoa Chimerum is here to turn up the volume. Biomorphic, handmade jewelry is what Zoa Chimerum uses to provide these unique accessories.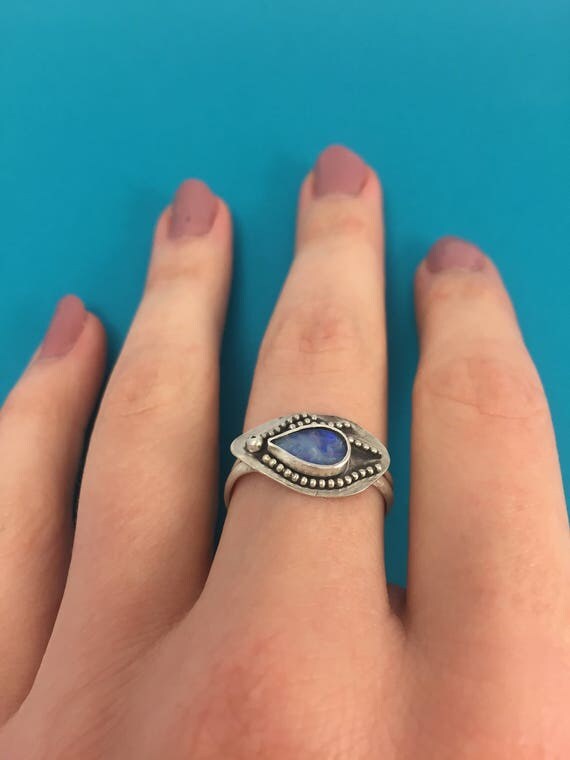 Eye see you, girl. This protective eye ring and other handcrafted jewelry from Elaan Greenfield are needed this holiday season.
Drop in on family and friends with this necklace crafted with a pearl from Awaji Island, Japan. Tessa Bridge Designs offers beautiful jewelry pieces with a focus on the small details.
What better way to show your fierceness than with this tiger necklace? Statement pieces are one of Micha Designs' specialties, so get ready to serve looks this year!
Stand out with these bold earrings from Dee De Lara, and swing your way into this year's convos.
These bracelets speak for themselves — literally! Spiral down to wonderland with these hand-stamped braceletS made by Papyrusaurus.
Ramble Rose hand-crafted this beautiful choker, with the labradorite stone serving to strengthen your intuitions and imagination.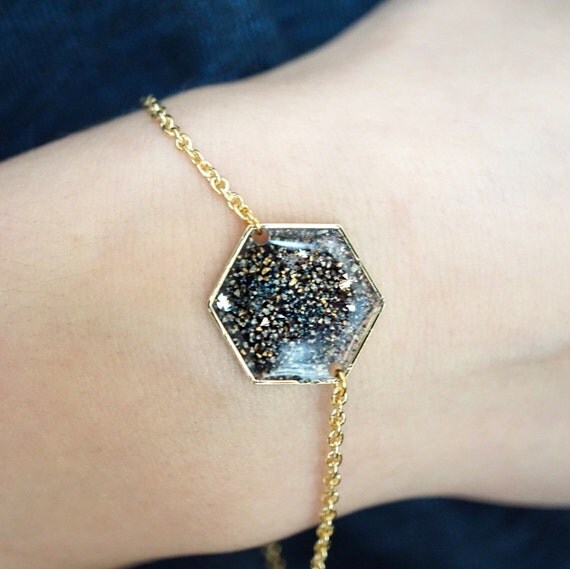 Take it to space with this bracelet. Kate Koel provides out of this world jewelry, incorporating constellations and galaxies into pieces built to bedazzle.
Whether you want one bracelet, or to stack them up, Decidedly So has designed this white quartz bracelet to accentuate your style.
More from BUST
Kentucky's Last Abortion Provider Goes To Trial
GOP Objects To Insurance Covering Prenatal Care Because Men Have To Pay For It
OUR President Beyonce Drops A Single To Aid Puerto Rico After Hurricane Devastation
Shannon is a 24-year old living in Brooklyn who came to the city with open eyes and an open heart. Traveling is food for the soul, and laughter, late nights, and priceless memories is all she's in search of.