Cult Party is Brooklyn's newest boutique and creative collective brought to you by a group of powerful female feminists.
The boutique will feature a selection of amazing resident and guest vendors perfect for the witch goddess in us all. Cult Party has been quite busy these last few months hosting an array of events from full moon circles, pop-ups, premieres and more. The boutique is a result of Hissyfit owner Debbie Allen and her vision. Debbie and her team aim to create an affordable space for all makers, doers, and shakers to share their work with like-minded powerful people.
To kick off the grand opening of the space Cult Party will be hosting an event this Saturday, Sept 16th. The event will feature music by DJ/VJ Screaming Horses and Kate Chip, Tarot card readings with Staci Ivori and Cassie Ramone, a fashion show, costume contest, snack by Monks Meats and drinks Sponsored by Skyy Vodka, Pabst Blue Ribbon, and Hans Seltzer.
Check out the resident vendors and join the cult today!
Hissy Fit Cvlt | @hissyfitcvlt:A feminist clothing and accessories line by Debbie Allen.
Feminist Bomber Jacket | $75.00
BreadxButta | @breadxbutta: Fusing fashion and fine art
Buttafly Dress (Green Shibori) | $65.00
Rose Wolf Collective | @rosewolfocollective: Founded in Guatemala and handmade in Brooklyn. Rose Wolf is inspired nature and it's power
Bullet Choker | $45.00
Mariya Kelly | @shopmariyakelly: Conscious fashion for sacred women.
Samburu | $89.00 & Huli | $189.00
Bottom Rocker | @shopbrlnyc: Quality goods built to last.
Shop the Vintage Tee Collection here
Bela Noelle Vintage | @belanoelle: An exclusive collection of curated vintage representing love, light, fashion, art, confidence and self expression.
Vintage Leather Never looked better 90s jacket | $110.00
Al Benkin | @albenkin: Paintings & assemblages inspired by her version of real life, personalized myths and things she finds cool.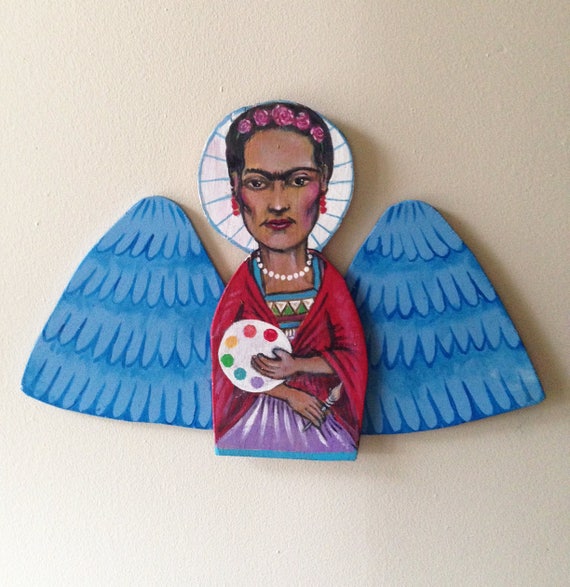 Frida Kahlo Angel Original Wooden Painting | $85.00
Grab your girl gang and join forces this weekend!
More From BUST
Get Your Moon Magic On With This Moonbox
Rihanna's New Beauty Line Offers 40 Shades Of Slay
What I Learned From One Year In An Open Relationship
Janeth Ann Gonda is currently the events and promotions manager at BUST Magazine, a singer, dancer, writer, and event planner living in Brooklyn, NY. She is currently the lead singer in the Gypsy Witch Rock Band Espejismo. After working in the Brooklyn music industry for several years she created her own event space Barranquilla Studios. Janeth has hosted hundreds of bands and fans alike and is an active member in the NYC music community.