From the Aussie comic group Skit Box and director Christian Van Vuuren comes a hilarious and catchy video that blows all our cover. Now everyone knows we're headed to the couch and not the gym when they see us in our Lulu-best. These ladies make light of the athleisure trend, while admitting to being inactive activewear wearers themselves - so it's all in good fun.
Skit Box told Mashable.com, "Who cares if you haven't used your platinum fitness first membership in 7 months? You're still a go getter — in your activewear. Who cares if you get a stitch walking up one flight of stairs? You're still fit as a fiddle — in your activewear. Who cares if you demolish a double beef and bacon burger hungover on a Sunday morning?? If you wash it down with a fresh coconut — in your activewear."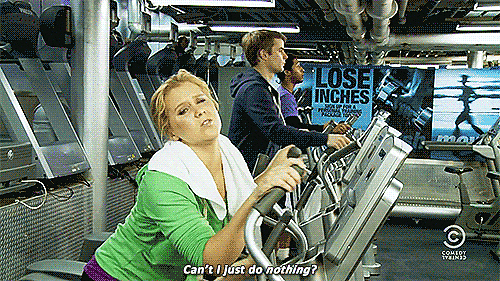 I couldn't agree more. The last time I worked up a sweat in my yoga pants was from eating a bag of hot Cheetos. So cheers to the badass trio consisting of Adele Vuko, Greta Lee Jackson, and Sarah Bishop! Check out more of their projects including a web series and a hot-off-the-press pilot for ABC.
Self-described as "comedy by women for everyone" Skit Box shows we can have fun without being judgmental, inviting its audience to join in by sharing what you do in your active-wear, so add the hashtags #SKITBOX #INMYACTIVEWEAR to share your best inactive activewear pictures. Flaunt what you got and feel fit no matter what - it's comfy, flattering, and now its appropriate for all occasions!
Image via: Skit Box
Read more on BUST.com:
Margaret Cho Celebrates 'Fat Pussy' In Her New Music Video
Bill Nye The Science Guy Gets Real About Abortion