Today, ladies and gentlemen, I'm introducing you to the Eroscillator. It kind of looks like a toothbrush.
I was sent the Eroscillator base, which looks like a time capsule, and seven heads to choose from. Seven! There's the Golden Spoon, the G-Point, the Ultra Soft Finger Tip, the Seven Pearls of the Orient, the French Legionnaire's Moustache, the Cup & Ball, and the Grapes & Cockscomb. Not only did I get the vibrator, but it came with a DVD, too! I think it was filmed in the '90s. As the short clip told me, "Ordinary vibrators pound. The Eroscillator moves side to side. Exactly like a loving finger." Then I gave that loving finger a try!
I was overwhelmed by my choices, at first. I decided to start with the Golden Spoon, because it seemed fairly safe. I slowly cranked up the intensity, which you can do by sliding a plastic piece set in the base up and down. It can be easy to accidentally switch the intensity depending on how you place your hand. My thumb was always resting on the switch, so occasionally it would slide up or down unintentionally. Stop that! I was in the mooooood.
The Golden Spoon was nice, but because it's made of TPR, which is like rubber (but latex-free!), it's very flexible. I wanted pressure to accompany the nice vibe I had going on, but as I pushed on the Golden Spoon, it would bend, only allowing me to really get a surface vibration. Lame.
I moved on to the Ultra Soft Finger Tip. I thought, hey, I've seen this thing before. It was in my mouth and covered in toothpaste, except now it's in my vag and covered in lube.. Same thing, right? The picture makes the white tip look hard, but it's not. It's squishy! Like a bubble, almost. It's made of "medical silicone elastomere," whatever that means. You could push down and it wasn't hard, and I actually liked this. It was gentle, and there weren't any nails (girls and boys, clip your nails!) scratching my insides. That was a plus. Again, I couldn't reach the intensity of pressure that I usually like, which was a bit frustrating. Give! Me! Pressure!
This vibrator is gentle, and works best when you're really turned on. If you're not already aroused, this vibrator probably won't get you there, unless tiny little touches get you going. I like intensity. This will not give you intensity. This vibrator should be paired with light tinkling classical music and a glass of prosecco. Dim the lights, light a few candles, set the music on low (because the Eroscillator is so quiet that you don't have to fight to hear your music!), and have a slow, gentle orgasm. If that's what you like. I'd say take a bubble bath, because this is totally a bubble bath vibrator, but you'd be electrocuted (the Eroscillator gets plugged in), so don't do that.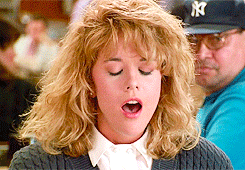 So here's the round-up!
5 S's:
Size: A bit larger than your electric toothbrush, before you add the heads.
Shape: Phallic. Toothbrush. Time capsule. Easy to hold at any angle, although the placement of the intensity switch is poorly placed.
Sound: So silent. This was impressive. I could hear my roommate snoring perfectly through the wall.
Strength: The vibration is strong but not numbing, but you can't get pressure with this vibrator because of the bendy, flexible heads.
Satisfaction: 2.7 (out of 5) clits up!
Pairs best with: classical piano music wafting up the staircase and a glass of prosecco.
This '90s couple approves!
Images via eroscillator.com
More from BUST
You Call It A Sex House, I Call It A Home: BUST True Story
Is An Open Relationship Right For You?