You don't have to speak Spanish to know Mujer Moderna is the next feminist anthem you won't be able to stop singing.
FEA is the side project band of Girl in A Coma's Phanie Diaz and Jenn Alva. Lead vocalist Letty Martinez and guitarist Aaron Magana join together to create a melodic brand of "riot grrrl Chicana punk." The members of the band rock hard, but preach harder. Using the same finesse of taking the insult of the term "fea" and turning it into an anagram for 'Fuck 'em all,' they turn the tables on slut-shaming and rape culture.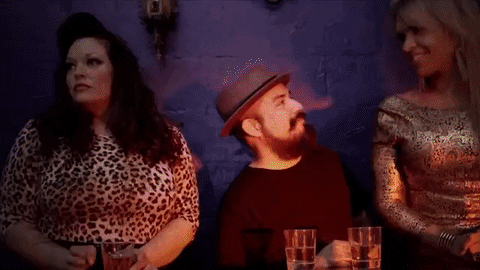 The song includes lyrics like "So what if her shirt is low-cut and her jeans are tight. Tell me why do you think that it's alright when she puts up a fight." and "She's walking home after having a few drinks it must have been her fault. It's so sad it's too bad that you're a man and you can't control it. She wasn't asking for it." FEA borrows from anti-rape protest lines to turn them into a head-banging anthem you can skank to. The Robert Rodriguez-esque music video directed by bassist Jenn Alva coats the scene in social commentary, putting the spotlight on creepy club culture — such as groping girls on the dance floor, and drugging drinks, etc. Mujer Moderna is magnifico, 'nuff said.
FEA's limited edition Zine Ep 7 is out now on Blackheart records. Visit their site to learn more and for a chance to see the band live, check out their tour dates below:

Co-headlining tour with Kristeen Young

May 17 Los Angeles, CA @ The Hi Hat

May 18 Santa Barbara, CA @ Velvet Jones

May 19 Las Vegas, NV @ Bunkhouse Saloon

May 20 Phoenix, AZ @ Chopper Johns

May 21 Tucson, AZ @ Sky Bar

May 22 El Paso, TX @ Mesa Music Hall

Supporting Against Me!

June 17 Minneapolis, MN @ Fine Line Music Cafe

June 18 Milwaukee, WI @ The Rave

June 19 Chicago, IL @ Metro

June 21 Lansing, MI @ The Loft

June 22 Toronto, ON @ Phoenix Concert Theatre

June 23 London, ON @ London Music Hall

June 25 Syracuse, NY @ Lost Horizon

June 26 Cleveland, OH @ Grog Shop
More from BUST
Meghann Wright Rocks Out On New Song 'River': BUST Premiere
'Hamilton' Star Renée Elise Goldsberry On Bringing Feminism And Diversity To Broadway: BUST Interview
Tacocat's Emily Nokes Talks The X-Files, The Powerpuff Girls And Stage Anxiety: BUST Interview
Courtney Bissonette is a New York based writer and improv comedienne. She writes primarily about movies, pop cultures and feminist heroes. She gets along best with old people. She has seen more old movies than your grandma, probably. Salt from Salt n Pepa once took her Trick'r Treating. You can follow her on instagram at @gddamnitcourtney or twitter @courttette