Like a whole lot of you, if box office numbers are anything to go by, I recently went to see the 2017 live-action remake of Beauty and the Beast last week. While overall I enjoyed it, there were a few things that bugged me, and other things that, while not bad, per say, definitely stuck out. I decided to list a few of those things for you there — warning, spoilers, obviously.
The Good

• Belle and the Beast both get backstories, which are interesting and help develop their characters a little bit...before the backstories start to drag on too long.

• Belle has a scene where she invents a washing machine. That was pretty cool.
• She's also a little more sarcastic about Gaston's pursuit of her, which is funny and entertaining.

• We get to see why Belle dislikes her village so much: the villagers are complete dicks who don't think girls should learn how to read. Some reviewers think she's a little too pretentious about how much smarter she is than everyone in her 'poor provincial town,' but who can blame her?
• The Beast is MUCH snarkier and more sarcastic.
• Also, before the Beast is turned into a Beast, we see him as a French prince in some pretty extravagant makeup.

• There are a few remarks that nod back to the original fairy tale, which is nice.

• Luke Evans as Gaston is completely over-the-top in the best way.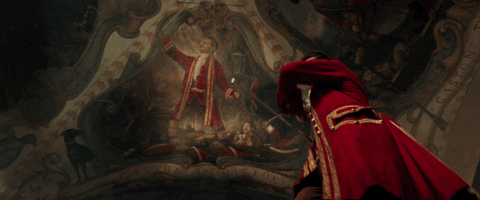 • Emma Thompson was GREAT as Mrs. Potts and will make you cry.
• In fact, all the voice actors were pretty great.

• The songs aren't as good as the originals, but they were still fun to listen to. And DAMN does Audra McDonald have an amazing voice.


• Belle's dad is a sad widower instead of a goofy old man. I was skeptical at first, but this mostly works, actually.

• There was a new subplot where the Beast's servants/animate household objects will become INANIMATE household objects when the last petal falls, which is much sadder than you think it will be. Like it's really really sad. Bring Kleenex.
The Bad

• There are some new songs in the movie, which aren't very good or memorable.

• The movie SO MUCH LONGER. This really did not need to be over two hours long.

• That LeFou-is-the-first-canon-gay-character thing was cringeworthy. We see LeFou making googly eyes at Gaston through most of the movie and then gets a blink-and-you-miss-it dance with an unnamed male villager in the end scene. Disney could have done a LOT better for LGBT representation than this.


• The Beast gets a magical book that lets him and Belle time-travel. It didn't need to be there.

• Gaston is great, but they left out some of the funniest lyrics of the "Gaston" song, aka the best song ever.
• The yellow dress WAS NOT VERY GOOD.
NOT INTO THE HIP FLAP THINGIES

• The CGI household objects are a little creepy looking.
• Why cast Gugu Mbatha-Raw but then only show her face for like two seconds??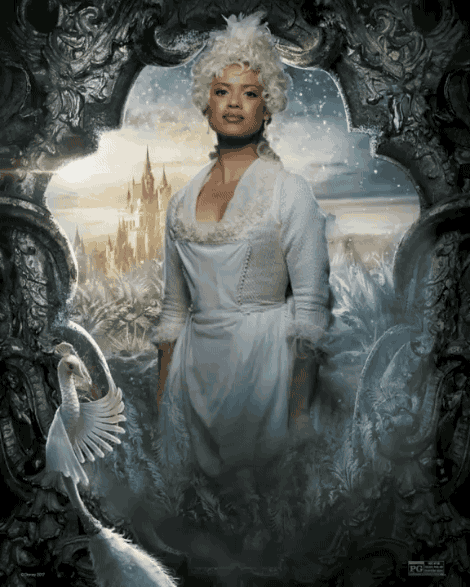 The WTF
• With real people instead of cartoons, the furry undertones are DEFINITELY MORE PRONOUNCED. Like when Belle sings "New and a bit alarming" while gazing at the Beast, that seems a little more bestiality-focused than when they're cartoons. I thought this was pretty funny and made it more entertaining for me, but YMMV.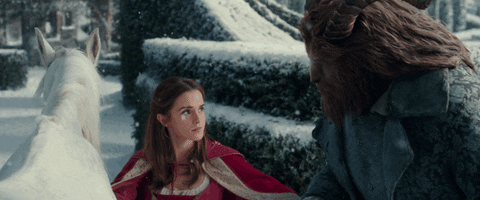 IN CONCLUSION

• I enjoyed the remake but it definitely has its flaws, and nothing beats the original movie. Additionally, the remake worked for me because I grew up with the original and it was hitting the nostalgia feels HARD. If you did not wear out a VHS of the animated Beauty and the Beast as a child, it might not work as well for you.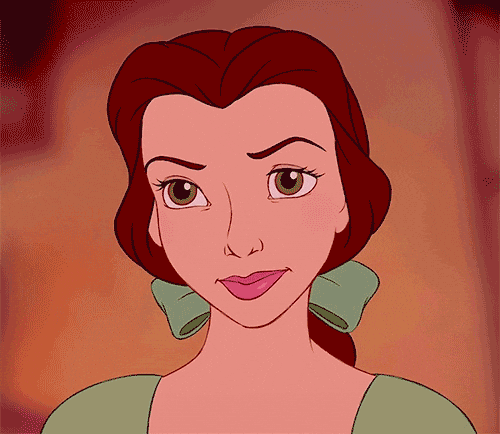 All images via Disney
More from BUST
The Beauty And The Beast Trailer Is Here And Emma Watson Is The Belle Of The Ball
Emma Watson Will Play Belle In Disney's Live-Action Beauty And The Beast
Happily Ever After? A Feminist Reading Of Disney's Princesses
Erika W. Smith is BUST's digital editorial director. You can follow her on Twitter and Instagram @erikawynn and email her at erikawsmith@bust.com.