The internet lost its shit yesterday over a (thankfully) fake tweet from film parody Unreel News.
People freaked out so much that a petition made its way around the internet and has nearly reached its target goal of 90,000 signatures.
But before we dive into why all of this panic matters, let's start with some context. Last year, Disney told The Hollywood Reporter that a live-action version of Mulan was in the works with a script written by Elizabeth Martin and Lauren Hynek. With 16 live-action movies slated for release and in the early stages of production, it's safe to say that Disney's on a roll, but many fans are concerned that the studio will take a different turn when it comes to casting.
The 1998 animated film is about Fa/Hua Mulan disguising herself as a man in order to fight for the army in her father's place. It's a great movie, one that deviates from the stereotypical submissive Disney princess films from before and it stars a woman of color, something that's really important that seeing as until very recently, Disney films didn't offer much diverse representation
However, all too often, big budget movies choose to "whitewash" their films (erasing roles for people of color by casting white actors instead). We've seen this time and time again. The 2010 adaptation of The Last Airbender starred two white actors (Nicola Peltz and Jackson Rathbone), despite the fact that their tribe is modeled after Inuits. We also had the mess that was Gods Of Egypt (are you seriously telling me that there are no black people in Africa?!?!) and the upcoming Ghost In The Shell live-action movie will be starring Scarlett Johansson (why??), even though the '80s anime film was entirely comprised of Japanese characters. Then actress Rooney Mara was brought into the controversial spotlight when she played Native American Tiger Lily in a Peter Pan adaptation a few years back.
This disturbing trend has hurt actors of color time and time again. The roles they can audition for are limited either to stereotypes or villains (almost always as the token POC). It's also important for children and young moviegoers to see themselves represented on the big screen in roles that break racist Hollywood molds.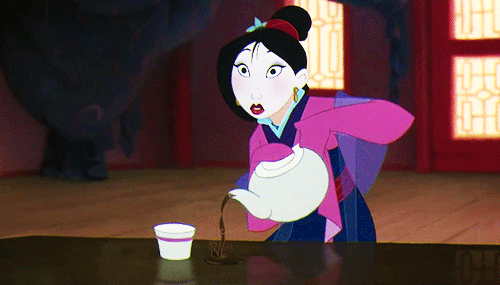 Movie studios will justify their casting choices with bullshit excuses like. "We just wanted a big name actor," or "We didn't want to take the risk," or "Western audiences wouldn't want to see this." This is why we need campaigns like #oscarsowhite and this petition — to remind everyone that we live in a diverse country and should represent that diversity as much as we can.
It was a fake tweet, sure, but this kind of public reaction shows that Hollywood needs to change its ways. Disney, I hope you're listening.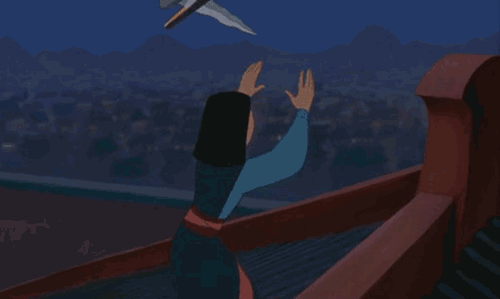 Photos via Tumblr
More from BUST
Bombo Estero Empowers Awkward Little Brown Girls In "Soy Yo" Music Video
Lin-Manuel Miranda Is Teaming Up With Disney In This Incredible Way