Netflix has just announced the release dates for their first feature films coming to the streaming service. And, included in that group is Pee-wee's Big Holiday.
Here's what the movie is about, according to Pee-wee's own personal blog: "A fateful meeting with a mysterious stranger inspires Pee-wee Herman to take his first-ever holiday in this epic story of friendship and destiny."
The film is set to premier in March 2016, and we can expect an all-star cast and crew. Judd Apatow and Paul Reubens worked together to produce the film. It was written by Reubens and Paul Rust and directed by John Lee. Some stars appearing in the film are Joe Manganiello, Alia Shawkat, David Arquette, Janina Gavankar, and Laurence Fishburne.
Here are some pictures from set of the movie:
Mark your calendars!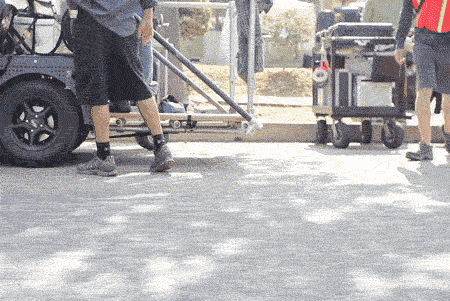 Images/GIFs via My Log
Read more on Bust.com
New TV On The Radio Video Stars Paul Reubens And Karen Gillan
These BUST-Approved Films Are Coming To (And Leaving) Netflix In May
Olivia's first sentence was "No talk, just laugh" and since then, she's made it her business to find the humorous side of life and share her absurd observations with others. She's a writer, a lover of all things pop culture, and she can't fall asleep without having 30 Rock on in the background. If you like looking at pictures of food and random dogs, you should check out Olivia's Instagram.