We're trying a new feature here at BUST.com—a roundup of the day's biggest feminist political and pop culture news. Here's our picks for February 12, 2018.
According to Olympic stats, 2018's Winter Games are the first to have nearly an equal ratio of female-to-male competitors, and (wo)man, are these athletes kicking some serious golden ass. US Figure Skater Mirai Nagasu landed a triple axel, becoming the first American woman in Olympic history to succesfully land the move, while US snowboarder Jamie Anderson won back-to-back gold medals for shreddin' some gnarly slopes.
Dylan Farrow faught back against New York Times columnist Bret Stephens, who accused her of being a #MeToo Movement "opportunist" after speaking out about being sexually abused as a child by her fathe,r Woody Allen. Jezebel covers Farrow's fight for herself and those to follow in speaking out (plus, don't skip Kathy Griffin's recount of dinner with Allen).
Whatever had Anna Wintour smitten over Cardi B. has got us envious of the fly on Alexander Wang's runway show wall. Wintour told The Cut, "The light's a bit harsh," but she sure as hell looked content over the smoldering rays of sweet Cardi B.
This season's NYFW is servin' up a whole lot of goodness, and TBH, a whole lot of realness. Check out Chromat's Becca McCharen-Tran's incredible show with even more incredible people walking the runway at Vogue.
Former Prez and First Lady (aka Power-Couple #1) Barack and Michelle Obama's portraits were unveiled! New York-based Kehinde Wiley and Baltimore-based Amy Sherald are the first two black artists commissioned by the National Portrait Gallery to paint a first couple. Check out the beautiful paintings (and the Obamas reactions) at TIME.
Rachel Weisz says that there shouldn't be a female James Bond because women should have their own stories in film instead of having men's rewritten for them, and damn, don't we agree. Read more of Weisz's super thoughts at the Independent.
Finally, a New York attorney general files suit against Harvey Weinstein & Co. Read more about Eric Schneiderman's lawsuit at the Guardian.
Porter resigns from the White House, Trump declares his former Staff Secretary innocent of sexual allegations, Jennie Willoughby refuses to back down. Porter's ex-wife wrote a powerful essay in response to Trump calling her a liar, and you need to read it, right here, right now.
Trump attempted to diminish the #MeToo movement by stating that "a mere allegation" could ruin lives of accused abusers, yet, unsurprisingly and unacceptably, refused to acknowledge the lives of the powerful women who have continued to come forward. The New York Times has more to say.
While we're givin' a lotta plause to Hildale, Utah for nominating Donia Jessop as their first female and non-FLDS mayor, we're a lotta stunned by the eleven employees who resigned due to not believing they can work underneath a woman. Read the full story at KSL, plus don't skim over Jessop's response to respecting resigner's beliefs!
Are you there, Judy Blume? It's us, BUST, wishing you a magical birthday!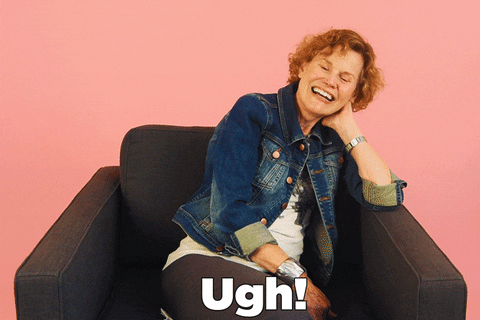 via giphy
top photo via Twitter/Michelle Obama
More from BUST
Week Of Women: February 9-15, 2018
Uma Thurman's Instagram Video Shows How Much Danger Quentin Tarantino Put Her In
"Saturday Night Live" Has Never Had An Asain Woman Cast Member -- And That Needs To Change
Emalani Artiss is a recent Sarah Lawrence College grad with a personalized major focusing on the study of women and bodies in media. Her work embraces the weirdness and wonders of womanhood & is most often inspired by people she sees on the subway.
You can follow her on Instagram at @emalaniartiss or emalaniartiss.cargocollective.com