Washington Post social change reporter Sandhya Somashekhar wants to make sweet, sweet love to antichoice "activist" David Daleiden - you know, the guy behind the "Planned Parenthood sells baby body parts" video. At least that was my biggest takeaway from her recent profile of him.
Somashekhar begins with the laziest attempt at being impartial:
"Daleiden, 26, is the antiabortion activist who masterminded the recent undercover campaign aimed at proving that Planned Parenthood illegally sells what he calls aborted 'baby body parts.'"
Like putting "what he calls" is enough to make "baby body parts" not read like "BABY BODY PARTS" to Republican wingnuts. Combine this with her introductory description of him:
"The slim young man with the Clark Kent glasses mingled easily at the conference of abortion providers. By day, he sat quietly in his company's booth, under a sign festooned with a burbling lab flask. By night, he schmoozed with presenters at the swanky hotel bar."
Further down, she mentions his Honda hybrid – for the Earth, isn't that nice of him? – and his "signature dark blazer and skinny black tie and a pair of 'Nightmare Before Christmas' socks" and says he "credits his California public school education with fomenting in him a passion for human rights."
I have no idea who the David Daleiden she's describing is but he sounds like a sexy hipster with the righteousness of Superman, the class and game of Batman, and a tinge of the nerdy cuteness of Spiderman. Shit yeah I want that.
Take a gander at this sexy bitch
If, however, you live in the real world and you know that David Daleiden is a smarmy, opportunistic, anti-choice motherfucker then you will find Somashekhar's portrait of him as woefully lopsided and one that bizarrely reads more like Fox News than the Washington goddamn Post. Early on in the piece, she refers to his pro-life, criminally deceptive and slanderous videos – she just calls them videos because nobody talks about her man like that – as a "bomb" that "shed[s] harsh new light on the venerable women's health organization, capturing officials sipping wine while joking about abortion and appearing to haggle over the price of fetal tissue." Well, that is one description for it. She conveniently leaves out the part where the videos and "haggling" were heavily edited and deliberately misleading but only because she needed more column space to remind readers that the Planned Parenthood doctors were joking! About abortion! And guzzling wine like the baby-killing gluttons that they are.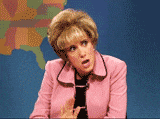 Somashekhar doesn't neglect mentioning her beau's bestie Troy Newman, president of Operation Rescue, with whom he planned Operation: Pro-Life Dickbags Slander Medical Professionals, also known as the Center for Medical Progress, and who was kicked out of Australia for advocating executing abortion doctors (which Somashekhar just called "acts" against doctors). Somashekhar made sure to note Newman's concern for Planned Parenthood doctors' mental health:
"Alcohol played a central role in Daleiden's project. Several of his subjects were caught talking glibly with a cold beverage in hand. Critics call it a trick to loosen tongues and elicit embarrassing jokes, but Newman has another explanation.

'We really felt as if these were troubled individuals,' he said. 'They soothe their consciences with copious amounts of alcoholic beverages.'"
She leaves it there and moves on with the profile, letting us all ruminate on the troubled minds of these baby-killing monsters and their callous choice of beverages.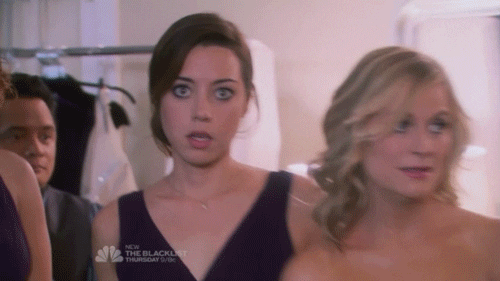 The best part by far is when she ends on Daleiden's suggestion that a doctor who performs third-trimester abortions is devil's spawn:
Asked by conservative talk-show host Glenn Beck whether he had ever encountered "evil," Daleiden described a discussion with one of the few doctors in the United States who perform abortions in the third trimester.

"She wasn't suspicious of my character. Everything was going well," he told Beck. "We were talking and kind of joking, laughing about something. And all of a sudden she looked straight in my eyes, and I saw almost a flash of light go from one eye to the other . . . and all of a sudden her eyes looked hard and mean and aggressive, and for the first time in this entire project, I felt actually afraid."

"On some level," he continued, "we feel like that was the predator look or predator instinct that you see in someone who is accustomed to killing people."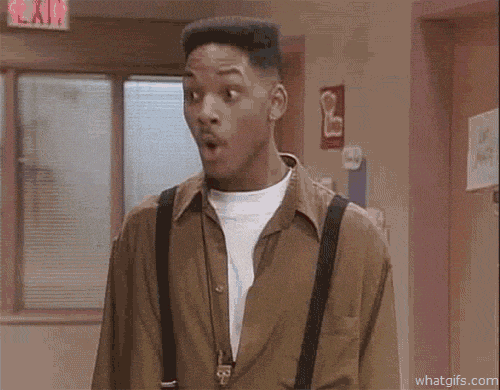 This is a pretty goddamn inflammatory statement that one would think Somashekhar would have asked Daleiden to elaborate on or one that she would at least comment on. But shock of shocks, she does not. She and Daleiden are destined for Twilight-level romance and if her Edward-Jacob-David combo lover says abortion doctors are devil incarnate then she's gonna stand by her man, gosh darn it!
Images via CNN (screenshot), Giphy
More from BUST
#ShoutYourAbortion Founder Amelia Bonow Talks Going Viral and Fighting The Trolls: A BUST Interview
On Planned Parenthood, Witch Hunting, And Magnanimous Curiosity
Planned Parenthood President Cecile Richards Is Too Cool For School (Or At Least Jason Chaffetz
Taia is a fabulous human who is working and writing in New York City. She writes about politics, reproductive rights, and pop culture. When not writing she likes to sleep, read Carl Sagan, and do as many squats as her legs can handle. Follow her on Twitter @taiahandlin and Facebook as Taia Handlin.