Halloweek is full of all things that creep and crawl, spook and scare, haunt and howl. Here at BUST, though, our favorite wicked ones are of course witches. Celebrate the horrifying holiday with this list of witch movies and TV shows, from the hilarious to the truly terrifying.
1. Bell Book and Candle (1958)
Director: Richard Quine
Starring: James Stewart, Kim Novak, and Jack Lemmon
2. Bewitched (1964-1972)
Creator: Sol Saks
Starring: Elizabeth Montgomery, Dick York, and Agnes Moorehead
3. Suspiria (1977)
Director: Dario Argento
Starring: Jessica Harper, Stefani Casini, and Flavo Bucci
4. The Witches of Eastwick (1987)
Director: George Miller
Starring: Jack Nicholson, Cher, Susan Sarandon, and Michelle Pfeiffer
5. Teen Witch (1989)
Director: Dorian Walker
Starring: Robyn Lively, Dan Gauthier, and Joshua John Miller
6. The Witches (1990)
Director: Nicolas Roeg
Starring: Anjelica Huston, Mai Zettering, and Jasen Fisher
7. Hocus Pocus (1993)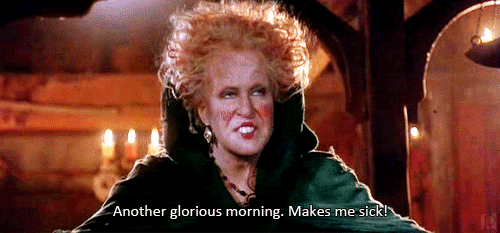 Director: Kenny Ortega
Starring: Bette Midler, Sarah Jessica Parker, and Kathy Najimy
8. The Craft (1996)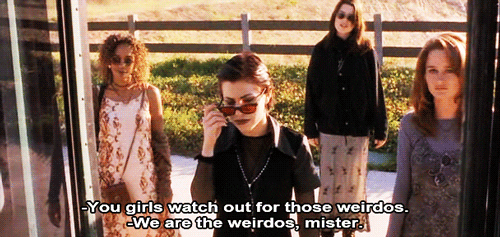 Director: Andrew Fleming
Starring: Robin Tunney, Fairuza Balk, Rachel True, and Neve Campbell
9. Sabrina, the Teenage Witch (1996-2003)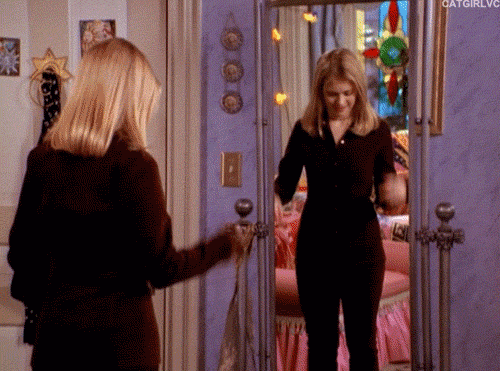 Creators: Jonathon Schmock and Nell Scovell
Starring: Melissa Joan Hart, Caroline Rhea, Beth Broderick and Nick Bakay
10. Charmed (1998-2006)
Creator: Constance M. Burge
Starring: Holly Marie Combs, Alyssa Milano, Brian Krause, and Rose McGowan
Published October 28, 2015
Images via pinterest, tumblr, tumblr, tumblr, tumblr, tumblr, tumblr, photobucket, giphy, giphy, and tumblr
More from BUST:
5 Scary Short Stories By Badass Women Writers
This Halloween Makeup Tutorial Will Make Jaws Drop
Make Your Own Candy Corn With This Delicious DIY
Olivia's first sentence was "No talk, just laugh" and since then, she's made it her business to find the humorous side of life and share her absurd observations with others. She's a writer, a lover of all things pop culture, and she can't fall asleep without having 30 Rock on in the background. If you like looking at pictures of food and random dogs, you should check out Olivia's Instagram.